SoundMagic E10BT detailed review
When one of our all time favourite in-ear headphones decides to shed its 3.5mm jack and go wireless, we sit up and take notice. The E10BT is the Bluetooth version of the much-loved E10 series from SoundMagic.
Build and design
I actually liked a couple of design decisions taken by the E10BT for their practicality rather than aesthetic appeal. Having the battery and bluetooth transmission circuitry on the cable makes the driver housing fairly light and compact – making it more comfortable for longer listening sessions. The battery pack also has a strong pen-style shirt clip so even if the earbuds get dislodged from your ear they'll still remain tethered to you via this in-line battery unit. The only problem I felt was that the cable is a little too long if you clip it to your collar. A fair bit of slack remains. But it's not long enough to go to say your sleeve. In terms of build quality there's nothing to write home about – no fibre braiding, reflective paint etc – but it's certainly not flimsy. The driver housing looks distinctly like any of its wired cousins – the E10M, E10C, E10S – recognisable at a glance.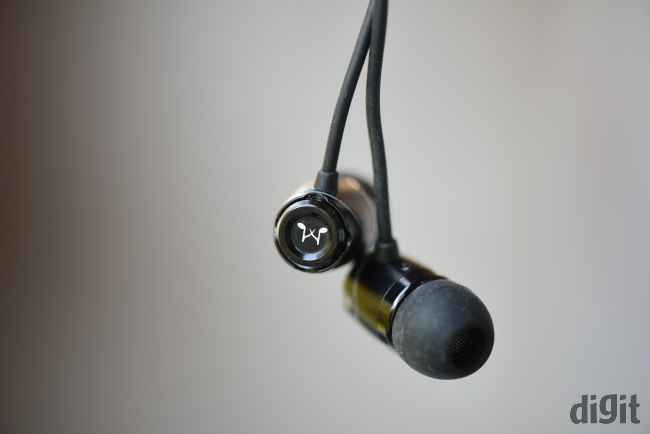 Features
The E10 BT is fairly standard in terms of its features offering. It's a Bluetooth in-ear headphone, that is wirefree as far as the connection to the source is concerned. The two earbuds, however, are still tethered to each other and a battery unit via a wire. You get a nice red and black hardcase with the headphones and a couple of tips. There's also a short micro USB charging cable thrown in which is used to charge the battery on these in-ear headphones.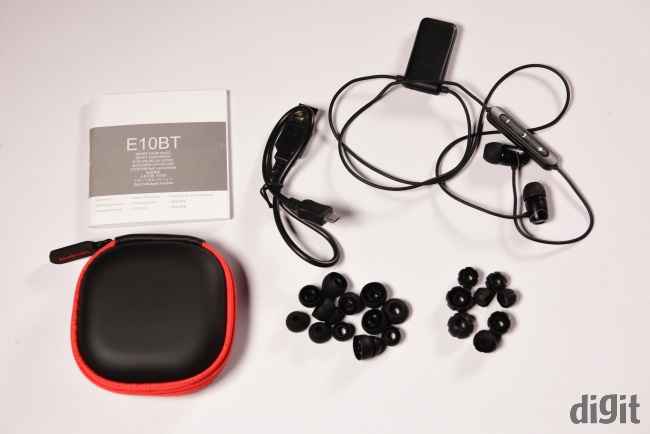 Performance
In terms of performance, the E10BT manages to retain everything we love about the series. The sound is accurate, and compared to the Brainwavz BLU-200 it has a more open mid range. This makes tracks sound rich without being overtly warm. When the BLU-200 was released, we liked its audio quite a bit, but the E10BT is a better performer. The vocals produced are absolutely clear and upfront, while the bass is tight. In fact, the bass is just about right – definitely not overpowering. Another interesting thing we noticed was the amping. The two button in-line volume toggle works independently of the Bluetooth/phone volume, that means once your phone volume is full, you can take it up even further via the two button remote. This makes them freakishly loud – not that you'll ever need to drive them so hard. Having a large in-line battery pack gives the E10BT phenomenal battery life as well.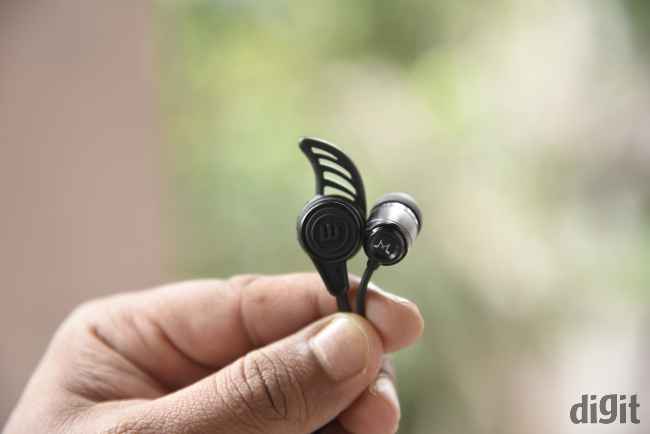 Verdict
With the E10BT, SoundMagic has taken an already acclaimed in-ear headphone and successfully managed to make it wireless while retaining everything that the E10 series is known for. At the ₹2200 to ₹2800 price point (roughly what it's selling for right now), there's absolutely no reason not to go for the SoundMagic E10BT. In fact, the E10BT dislodges the Brainwavz BLU-200 as our go-to recommendation for affordable wireless in-ears.
Specifications
Driver: 13.5mm | Frequency range: 20Hz - 20kHz | Impedance: 46Ω | Sensitivity: 100dB at 1kHz/mW | Bluetooth version: 4.2 | Wireless Range: 10m | Rated battery life (music): 10 - 12 hours | Standby Time: 200 hours | Weight: 20g