VERDICT:
A well-heeled bass-head's dream, that's what the MDR XB920 is. It's a well-designed set that pumps out ridiculous amounts of bass at a hefty price tag. It's not a set that will appeal to everyone, but for those who want what it offers, the set is ideal. Read on to find out why.
The set is well-designed, the cables are detachable and can be clamped in so they don't fall out easily and the folding ear cups mean that despite its size, the set is reasonably portable. Sony also bundles an extra cable, one that includes a microphone and in-line volume controls for those who want to use the set with a mobile phone. The cables are also of the flat, tangle-free variety that we really appreciate. We don't really have an issue with the colour scheme per se, it's just that while some of us wouldn't be caught in public with the set in our possession, other members of our team just fell in love with it.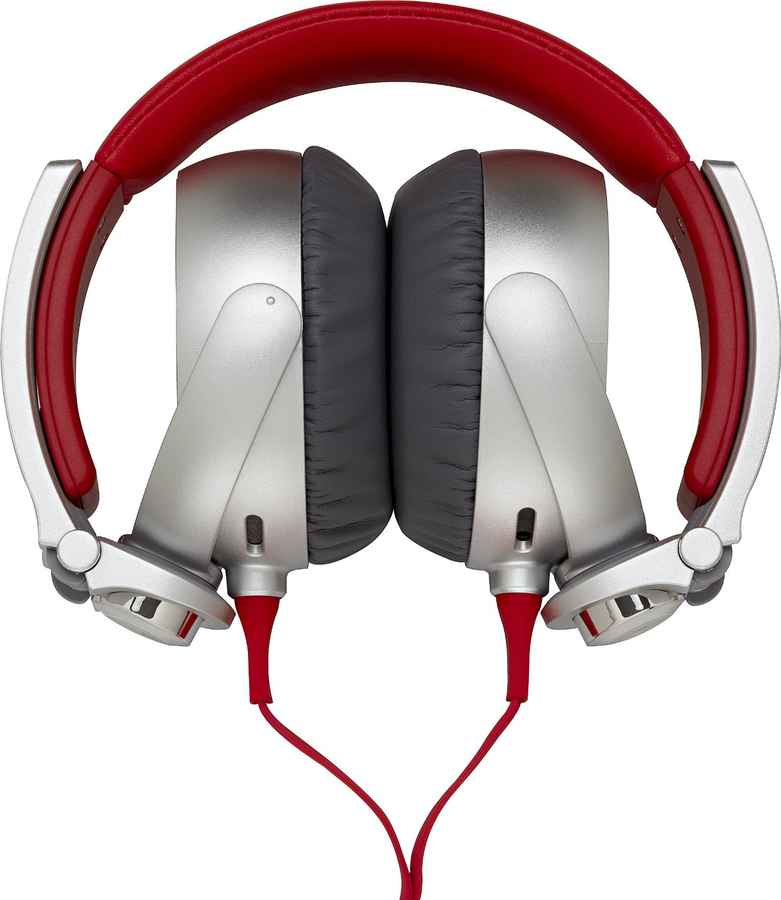 Audio quality
It's all in the name, this set is designed to pump out ridiculous amounts of bass and that's exactly what it does. The large ear pads encase your head in a cocoon of sound, which might be good, if it wasn't such a hollow, reverberating cocoon. The bass is very overpowering, an audiophile will go as far as to call that an unhealthy amount of bass and it almost feels like the audio is reverberating in an enclosed room. If you're really into hip hop and other bass heavy tracks or you're the type of person who'd love the idea of wearing a set that would dance on your head when there's a heavy bass line, this is the set for you. The rest of the spectrum isn't reproduced very badly, in fact, it's quite decent, it's just that the bass overpowers everything else.
Conclusion
This set is a bass-head's dream and the chunky design coupled with the silver and red accents make this the wannabe-rapper's dream. The MDR XB920 is designed specifically for someone who's very particular about only one aspect of his music. Unfortunately, at Rs.12,000, the set is on the more expensive side and we feel that something like a Harmon Kardon CL would be a much better buy if you want a good set and even the Creative Tactic 3D Sigma will give you those same monstrous bass levels at half the price. However, If you like chunky bass and the XB920's aesthetics, you won't be disappointed.