VERDICT:
If you want to enjoy superior voice quality in your games while using your trusted high-end headphone, the ModMic 4.0 is certainly worth your money. What do you guys think? Are you ready to compromise on audio quality by buying a gaming headset or are ready to invest in a good pair of headphones and a separate mic? Let us know in the comment section below.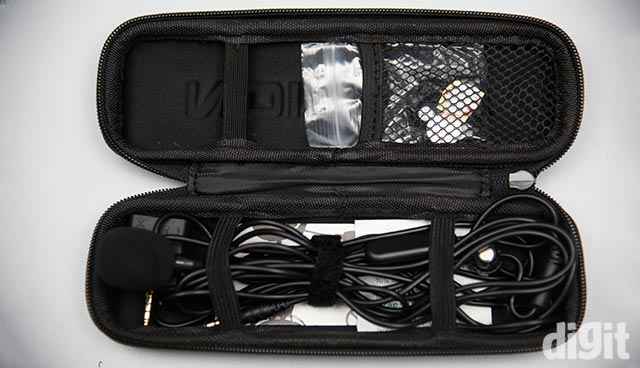 Consider another scenario: you are already an audiophile and you know your sh*t when it comes to audio gear. You've invested in a pair of really high end headphones and a sound card for your PC. Why would you invest in another pair of headphones specifically for gaming? You know for a fact that even the best gaming headphones out there can't hold a candle to your open back Sennheiser HD 700. Is there a way you can use that same high end equipment to game?
This is where Antlion's ModMic 4.0 comes in. It's a detachable mic that can be stuck onto your headphones using magnets. The mic is available in both omni-directional and uni-directional variants. This ensures that you don't have to compromise on audio quality and even saves you the cost of buying a new pair if you already own a pair of high-end headphones. The latter is completely possible for audiophiles who strictly own a premium headphone and now, want to use the same for gaming.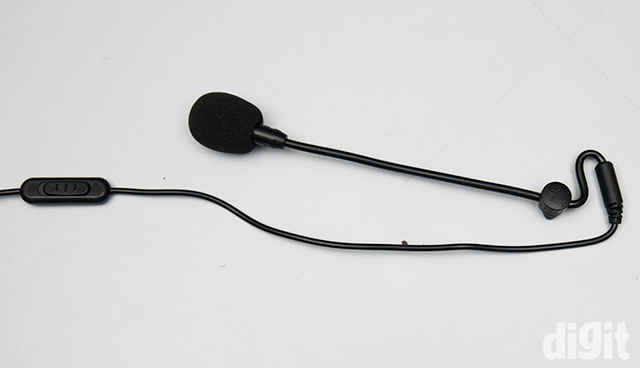 Build and design
The ModMic 4.0 is a smaller version of a boom mic with a flexible boom and a windscreen. It comes in a hard case, which has enough room to accommodate the accessories including the two magnetic base clasps, alcohol wipes and several cable clips to ensure cable management. The magnetic clasps are where you'll be attaching the magnet and the jagged shape allows you to rotate the angle of the mic. These clasps are capable of sticking to plastic, metal and even mesh surfaces of headphones. The cable clips will let you bundle the headphone and mic cable together. It's fairly easy to install on any type of over-the-ear or on-ear headphone using the magnetic base clasp that sticks to the earcup through 3M adhesive. It has a generous 3.3m cable, 2.5mm in diameter and although it's a simple rubber cable, it feels premium. The boom pole for the mic has a length of 175mm, long enough to catch your voice, is quite flexible but yet sturdy, and it can be slid according to your desirable length.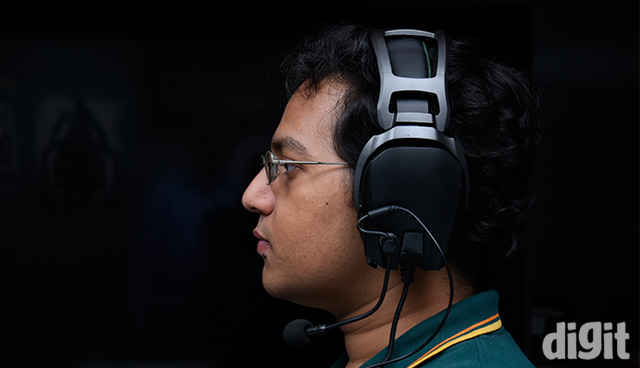 Performance and features
We had received both the uni-directional and omni-directional variants and in no time, they were subject to several hours, or rather several rounds of competitive online matches. We kept the environment isolated as well as noisy for both the mics and the variants performed the way they were meant to do. The uni-directional variant was able to cancel out the ambient noise around it and catch only our voice directed to the mic. To extend the quality test, we used both the mics for voiceovers as well and it turns out that in a controlled environment, the omni-directional records better audio than the uni-directional one. But as we know, you'll be most likely spending your time playing games through the night with your mom or wife yelling at you, or you'll be in one of those noisy cafes. Hence, to avoid any embarrassment in front of your clan, we would suggest you to pick up the uni-directional one. Currently it is priced at $49.95 (Rs. 3,300) for the variant with a mute switch in between whereas it's priced at $42.95 (Rs. 2,800) for the one without the switch, both for omni-directional and uni-directional variants.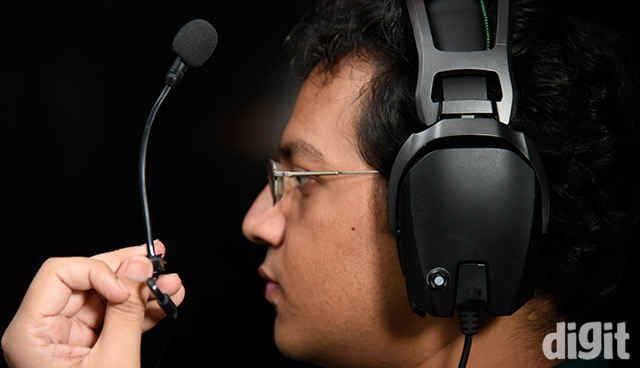 Optional features
Did we mention our review units came with a ton of accessories that are optional add-ons? Don't get us wrong, we're not complaining! First up is the USB to 3.5mm adapter. If the audio ports on your PC are already occupied by your speakers, the USB to 3.5mm adapter, which is sold separately will solve your niggle with ease. Mac systems will require the adapter since it isn't able to pull enough power for the mic. Another useful accessory is the audio Y adapter, essentially meant for gaming consoles. It combines both the mic and audio cable into one single jack that can be inserted into your consoles. This also means if your laptop has a mic/headphone combo port, you will need the adapter. And if you feel like having superior call quality, this adapter will let you connect to your smartphone as well. Since they're optional accessories they didn't factor into our scoring. But hey it's nice to know that Antlion's got you covered if you need those extra bells and whistles.
Update: You can now buy both the variants of the ModMic 4.0 from Amazon. Do note, that these are uni-directional mics since the omni-directional ModMic 4 variants were discontinued. The uni-directional ModMic 4.0 with the mute switch is currently priced at around Rs. 3,675 whereas the one without the mute switch is priced at Rs. 3,186.
*Note: The USB to 3.5mm and Y adapters are sold separately. In our print version of this review, we wrongly mentioned both the adapters to be part of the bundle. We apologise to our readers for the error.