VERDICT:
The fact that this TV is in the "affordable" price band doesn't mean it has to skim on features, particularly the ones that are critical to the viewing experience. And unlike most competitors, LG has tried keeping the feature set as close to the more expensive TVs as possible. With the primary point being the IPS panel, which brings in a bunch of advantages, pretty much unrivaled as yet. If this falls within your budget, this is a TV that you must consider.
Build & Design: Not Your Typical Budget TV!
While we did start reviewing this TV with a bit of straightaway, the build quality is good, but the most important thing to trickle down from the more expensive TVs is the thinner than usual. This gives this TV a slighter smaller footprint than most 32-inch panels. The boxy design has now given way to a much premium looking and slightly curvy bezel around the screen. The finish is slightly glossy, pretty much in line with what the more expensive TVs offer. Some focus has been sent the bezel's way as well, and thoughtfully it is slimmer, in line with the growing trend these days.
There are no hardware keys on the bezel, which are instead nicely hidden away on the right side spine (assuming you are looking at the TV straight on).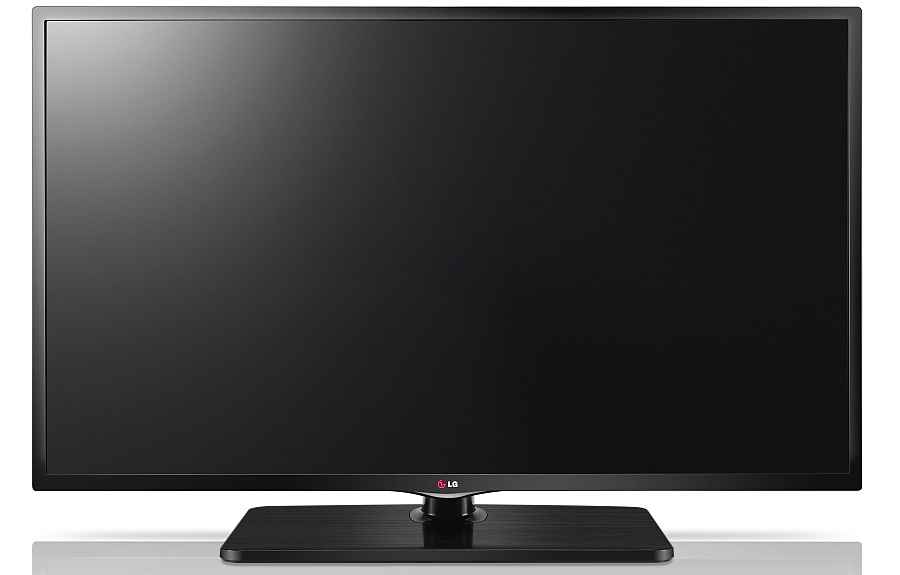 The table-top stand has the conventional two part setup. According to all the literature, LG may have you believe that you can keep a DVD player or a Set Top Box on this stand, with the assumption that it'll slot in neatly below the panel. But, at least on this version, you cannot.
All in all, the LG 32LN5150 LED TV bears a rather unassuming design, which works. Most importantly, every time you look at it, or even as it sits in your living room or bedroom, it doesn't provide a reminder that this was a purchase you made on a strict budget. The looks will have you believe you spent a lot more than you actually did, and that helps with the longevity of the device.
Display: Isn't Full HD, but Does the Job
It is important to note immediately that this not a Full HD display, but with the 1366 x 768 pixel resolution. But, the Transform LED has something going for it that most rivals don't – This is an IPS (In-Plane Switching) Panel with edge LED backlighting. Before we get down to the quality aspect, it is important to note that the 32LN5150 has a slightly reflective panel, but much lesser than what most rivals offer. This makes it a tad more comfortable for use in most homes, where lights on the walls tend to be switched on most of the time. But, the perfect scenario would still be to have a panel that is completely matte, but with the goodness of IPS – the blacks look deep, and all colours look rich, without any one becoming over bearing.
We tested the picture quality of the LG 32LN5150 Transform LED TV with regular SD content, as well as the crisper and richer 720p content. Let us start with the SD content first. The quality is very good, and Standard Definition content looks better because of the lower native resolution – 1366 x 768 pixels, than it would on a 1920×1080 pixel display. While you are trading off in terms of not getting a Full HD panel, most SD content like channels on your Cable or DTH will look much better. Colour reproduction is excellent, and side-viewing angles are always better on IPS panels, made even better by the less reflective display.
As far as HD content is concerned, the LG 32LN5150 will take a 1920 x 1080p signal input, but will automatically down-scale the resolution for the 720p display. No loss of quality when that happens, and even native 720p content looks smooth and even. The panel is natively quite sharp, and that shows when you are watching an HD movie on this panel. The fact that this TV is conducive to wider viewing angles without colour shift makes this perfect for a small-ish room where all viewers may not necessarily be able to sit directly in the arc in front of the TV.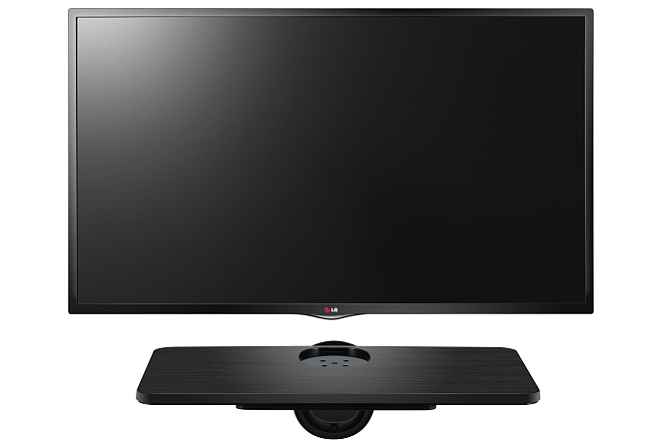 Audio: Get the Job Done
The two built-in speakers are good enough for listening at maximum (at source) medium volume levels – any further, and the jarring starts. Having said that, it is good to note that dialogue clarity and vocals are handled rather well. The mid-range is okay, but expecting bass to be audible would be asking for a tad too much from a TV speaker bunch!
Connectivity: This is Where the "Budget" Shows
Amidst all the positives about build and performance, there is the issue of compromising on connectivity. The LG 32LN5150 has just 2 HDMI inputs, meaning you will most likely have to keep switching cables to connect multiple devices. If you have an HD STB and an upscaling DVD player, any third device would require disconnecting one of the two.
The good thing is you can play back most SD video formats off a USB drive, directly connected to the LG 32LN5150 Transform LED TV. We tried a bunch of AVI and MP4 videos, and they played back without any issues. However, the MKV files that we tried didn't work. While the TV doesn't upscale content, the playback quality is smooth and stutter free.
Remote: Could Be Better
The remote works well, in terms of response. Aim it at the TV, or even generally in the direction of the TV, and it works. However, the lack of interest in making the remote sleek or slimmer clearly shows – the layout feels a tad cluttered, and there are just too many buttons to find your way around. While we don't expect something as sleek as the new Samsung remotes with their high-end Smart TVs, at least some bit of finesse in the remote design is what we expect in the next refresh.
Buy or Not Buy?
The LG 32LN5150 Transform LED TV is a rather neat package. It isn't Full HD, but the IPS panel adds real value to the package. Yes, you may still find a Full HD TV in this price bracket, but nothing will match the colour reproduction of an IPS panel, more than evident, irrespective of the content you throw at it. Plus, if you are buying this mostly for connecting to a DTH or a cable connection, and a DVD player, the 720p resolution will actually handle the content better, in terms of clarity. The same SD content, when blown up on a 1080p display, will look less crisp and maybe even a lot noisier.
All in all, the LG 32LN5150 Transform LED TV to consider if most of the content you will be watching isn't purely HD, and you don't intend to connect too many sources, because of its limited connectivity options.