Creative Sound Blaster Tactic 3D Sigma detailed review
Creative's Tactic 3D lineup has proved itself to be quite capable at handling everyday computing tasks and is especially suited for bass-heads. The 3D Sigma is the mid-range entrant in the series and proves to be a solid performer. This is the younger brother of the Tactic 3D Omega, and only misses out on the latter's wireless module and as a result, can be had for about half the price.
Design and build
The headset is entirely made of plastic, but despite that, feels sturdy enough in itself. The ear-cups have a transparent sheet that houses an LED-lit ring that looks pretty cool, but other than that, the set is just a black hunk of plastic. The ear-cups are quite comfy and while the band does seem to be a bit too stiff initially, it does ease up over time. The cable is of the flat, tangle-free variety and not sheathed. Also, despite being flat, it's so long that you actually end up getting it tangled quite easily. The microphone is well positioned and the boom is flexible enough to allow for comfortable re-positioning.
In terms of connectivity, you get two options. You can either connect the 2x3.5 mm jacks to the bundled USB adapter to take advantage of the Tactic (3D) software on the PC, or you can hook up the set to the PC directly via the 3.5 mm jacks.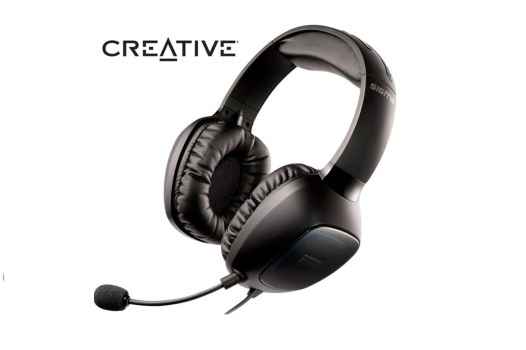 Performance
As with all the sets in the series, the Tactic 3D Sigma has ridiculously boomy bass that shakes the set when subjected to heavy tracks. The bass is so strong and overpowering that almost any track we tried sounded a bit mushy and muddled. It was the same story with movies and games, but since one doesn't need to be so picky about audio quality with movies and games, this was acceptable to us. Of course, while we didn't particularly fancy the heavy bass on the set, there are those who do and will love it.
Connecting the set via the USB dongle is a better bet as you at least get the opportunity to tweak the sound to your liking. This tweaking, done via the Tactic (3D) software on the PC goes a long way to alleviate the pains of listening to muddy bass and reintroduces a modicum of listening pleasure to the experience. The mic is among the more decent we've seen and does a decent job of catching only the user's voice and cutting out ambient clutter.
Conclusion
The Tactic 3D Sigma maintains the performance and sound characteristics that we've come to expect from the Sound Blaster Tactic 3D of sets from Creative, the set also maintains the build quality that we expect from the series.