VERDICT:
The Creative Aurvana In-Ear2 Plus does impress with the sweetness and warmth of sound, along with good frequency distribution and almost no particular distortion. However, the sub-par soundstaging and the lack of cohesiveness in the sound is somewhat noticeable, particularly considering its price. You should rather look at the likes of RHA S500, Beyerdynamic DTX 102iE and FiiO EX1, rather than spending over Rs.11,000 on the Aurvana In-Ear2 Plus.
Audio Performance
As of writing this review, the Creative Aurvana In-Ear2 Plus is priced at Rs. 11,694 on Amazon India. Naturally, with such a hefty price tag, it has its work cut out. To impress us thoroughly and make it to our list of best in-ear headphones, the In-Ear2 Plus desperately needed to sound good.
And sound good it did. Plug in the In-Ear2 Plus to your smartphone and play your favourite songs, and it becomes evident why Creative lines this up among the very best of its audio portfolio. The first thing that strikes is that the audio sounds incredibly clean — no hints of distortion, tonal imbalance or lack of composure at any level of loudness. The Creative Aurvana In-Ear2 Plus delivers great clarity of audio, and in fact presents a rather flat audio profile that leaves more room for adjustment via equalisers on phones. This can actually be a contributing factor for those who like to tweak the audio performance of their own pair of headphones.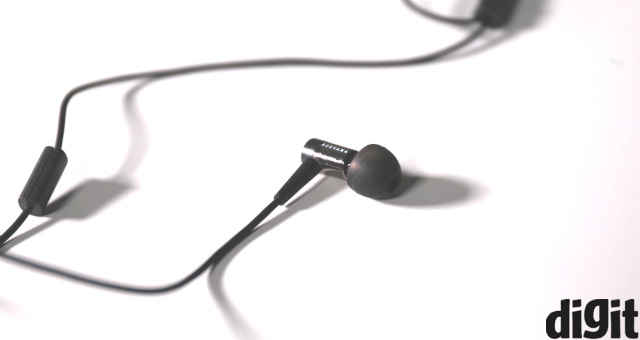 Coming to frequency distribution, the Aurvana In-Ear2 Plus delivers a pleasant balance of low, mid and high frequencies. Low frequencies sound clear, well-balanced and reasonably well-detailed, although the sub-bass range is not the strongest here. Nevertheless, this allows the headphones to present distinct and clear low frequencies that form the backbone of the In-Ear2 Plus' performance. Mid frequencies are also well detailed, and sound bright and warm. There is a distinct tone of sweetness in the sound produced by the In-Ear2 Plus, which accentuates the warmth and clarity of the mid frequencies, making vocals from Marko Saaresto (baritone), John Mayer and Steven Tyler (high pitch) sound equally good. This also lends a sense of versatility to the headphones, and the warmth makes the audio that much more pleasant to listen to. The highs do not pierce in your ears, even when you listen to high pitch vocal tracks. Hi-hats, crash and cowbells also sound pristine and clear, and the slight amount of softness gives the high frequencies a good balance of audio in overall terms.
The overall frequency range is well distributed here, and no particular range seems lopsided, which is great. Our test tracks included a wide variety of songs – from Pink Floyd's Hey You to the recent runaway Bollywood hit, Kala Chashma. The Aurvana In-Ear2 Plus sounds really clean and well balanced here, and the pleasant balance of the frequency range means that the overall sound intensity is also lesser in the In-Ear2 Plus than other competing headphones, most of which slightly favour the low frequencies to provide stronger backbones for tracks. As a result, it is also quite easy on the ear in terms of prolonged listening.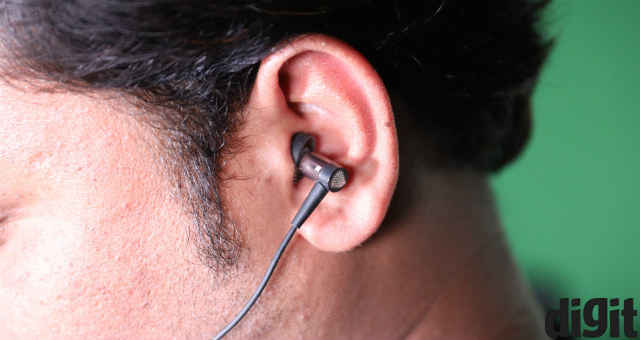 However, the overall audio is not as tight and cohesive as RHA S500, which itself is priced at less than half of the Aurvana In-Ear2 Plus. For example, the bass doesn't feel like it's playing on a different layer altogether. Along with this, soundstaging is quite flat, and the headphones sound decidely unidirectional in terms of audio output. This makes listening to film soundtracks such as Interstellar or playbacks of any philharmonic orchestra less illustrious and enjoyable. The warmth and sweetness of the sound delivered by the In-Ear2 Plus do their best at negating the lack of soundstaging, but if you happen to be a discerning listener, you will easily spot the missing essentials of a premium pair of in-ear monitors.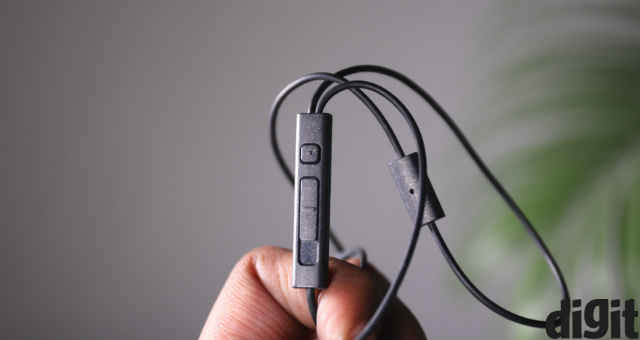 The warm, pleasant and sweet timbre make the In-Ear2 Plus sound distinctly premium. The headphones are amply loud, too, although it does seem that the maximum possible loudness has been capped to ensure clean, distortion-free playback. Through all of these good elements, though, the Creative Aurvana In-Ear2 Plus lack something very essential for premium IEMs to be justified – the punch and liveliness of audio delivery. You may call it flamboyance of sorts, and most premium IEMs have a panache that really drives the audio and adds more depth to the dynamic range of tracks, alongside sounding bright and vibrant. In comparison, the Aurvana In-Ear2 Plus sounds rather muted and conservative, and even sounds rather flat at times. This is particularly noticeable in most tracks by The Red Hot Chili Peppers, or other bands that deploy shifting time signatures and elaborate riffs (Blackfield, Mutemath, Dragonforce, etc.). While other premium in-ear headphones sound very audibly more vibrant, the Aurvana In-Ear2 Plus can be easily mistaken for a pair of less expensive headphones, and does not have the same oomph that will help listeners identify with its audio delivery.
It is this that disappoints. The Aurvana In-Ear2 Plus does get most of its basics right, but for a pair of in-ear headphones that cost as much as it does, we expected more out of it. We did not write it off – it is still a good pair of headphones, but miss out on the added elements that differentiate the premium headphones from less expensive ones. The lack of cohesiveness in the audio delivery is yet another factor, and the overall audio delivery somewhat sounds a bit hollow.
Build, Design and Ergonomics
The Creative Aurvana In-Ear2 Plus has a muted elegance to its quality of build and overall design, which, as with its audio performance, does not reflect its stature as premium audio gear. I personally quite like how typically old school they look, but others may not have the same opinion. Then again, looks are subjective any way.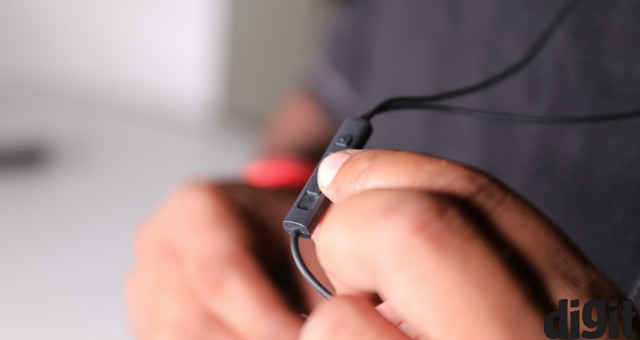 The angular, cylindrical body is crafted of metal and is very well-made, but that is reflected only upon closer reflection. The box includes four sizes of ear tips, and the in-line remote has a play/pause/receive call button and a volume slider. The microphone is placed separately, much nearer to the mouth. This helps in terms of ergonomics, as you will not need to hold the mic up to your mouth when you need to talk handsfree in a crowded environment. The lower placement of the remote makes it easier to reach, which is a neat, small addition to ergonomics.
Strangely, though, the Aurvana In-Ear2 Plus misses out on a tangle-free wire. A lot of inexpensive headphones include tangle-free cables nowadays, and the absence of it in the In-Ear2 Plus is highly noticeable. With the myriad wireless headphones and wired ones with tangle-free wires being tested, we had nearly forgotten the annoyance that a horribly tangled headphone wire can present, nearly ruining the mood of your post-lunch siesta. The Aurvana In-Ear2 Plus are quite small and weigh only 12 grams, which adds to the ease and comfort of prolonged wear and usage.
Bottomline
The Creative Aurvana In-Ear2 Plus in-ear headphones offer a good balance of bass, mids and highs to deliver rich, warm and pleasant audio. However, it does lack the panache and liveliness that we expect from more premium in-ear headphones. It certainly delivers good audio, and the traditional design and reliable build quality are added pros, but the Aurvana In-Ear2 Plus may just be a bit too expensive to invest in. The likes of RHA S500, Beyerdynamic DTX 102iE and FiiO EX1 deliver comparable, if not better overall audio, at less than half the price.