Audio-Technica ATH-CKS550iS detailed review
Audio Technica recently added four new models to its "solid bass" lineup. These in-ears are supposed to be tuned to deliver more bass without compromising on other frequency ranges. The ATH-CKS550iS is the most entry level SKU out of the four. They look typically like any other Audio-Technica IEM. They vaguely remind me of the old Sonic Fuel CKX9 we'd received from Audio-Technica sometime back except the CKS550iS doesn't have that characteristic C-tip for additional stability. The CKS550iS features a tangle free flat cable which is always a welcome feature. The build quality too is what you'd expect from a brand like Audio-Technica. There are four sizes of silicone eartips thrown in but the lack of a shirt clip and hardcase seems strange since most IEMs in this price range have now started offering these accessories.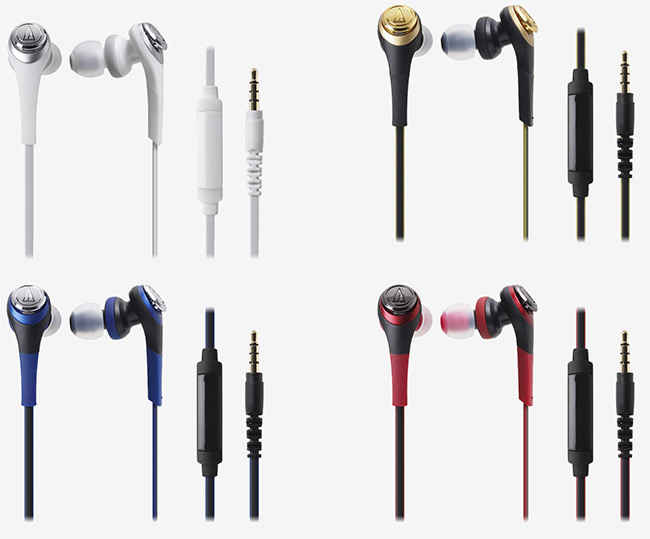 In terms of performance you get what is promised: tuning that is bass oriented while the mids and highs aren't suppressed. Comparing it to the SoundMagic E10M the bass is definitely tighter (and there's more of it) but it's still underwhelming when compared to the Meelectronics M6 Pro. The retail price for the ATH-CKS550iS is Rs.3,499 but we found that it's currently selling on Amazon for Rs.2,614. That's roughly a Rs.600 bump over the SoundMagic E10M. Worth it? For the quality it seems to be demanding a fair price, yes. But if you are expecting the bass to blow you away, you'll need to look elsewhere and maybe fork out a little more dough.
Specifications
Driver Diameter: 9.8 mm
Frequency Response: 5 - 24,000 Hz
Sensitivity: 104 dB/mW
Impedance: 40 ohms
Weight: 7.5 g (0.3 oz)
Cable: 1.2 m with mic and single button.
Contact
Email: purna@audio-technica.co.in
Website: http://www.audio-technica.com/