Apple iPod Touch 4G detailed review
Everyone's been expecting the mandatory annual refresh of Apples iPods. This has become somewhat of a ritual, and although welcome, we've also learned to cringe every time some new feature gets unlocked in the accompanying software update, and doesn't work on older iPods. Case in point - the iPod Touch 1st generation that cannot avail the goodness of iOS 4. Then, there were the previous versions i.e. iOS 2 and 3, that older generation Touch owners had to pay to use. This is Apples' way of gently reminding you to upgrade at first, and then politely leaving you with (progressively) fewer options.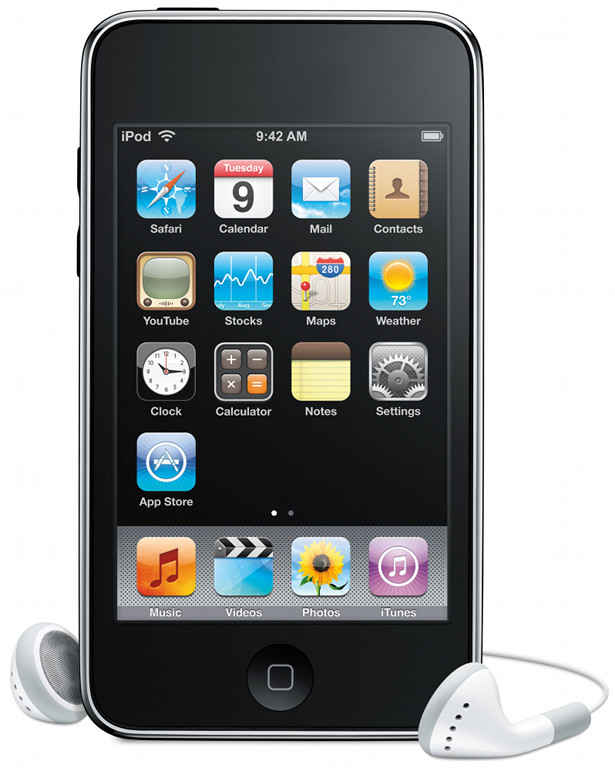 Such are the pitfalls of a closed system when device, software and accompaniments are designed under one roof. However, there are advantages too. More control has its pros - better integration, fine tuning and of course more control over ironing out potential issues. This brings us to the device we're looking at - the iPod Touch, now in its fourth avatar. This is more than a gentle refresh, and Apple has ensured the new Touch is more loaded than ever. For the sake of simplicity, we're going to refer to the iPod Touch 4G as simply 4G hereon.
Look and feel
[RELATED_ARTICLE]The new Touch is quite stunning. But then, wouldn't you expect it to be, over four iterations? The advancement in design is obvious. The new Pod is sleek and slim and looks stunning, even with the screen off. The facia looks like one plane of black glass – very stylish. Flip her over, and the rear doesn't get the chic finish of the iPhone, instead, the scratch-prone chrome surface persists. Both the 3.5mm jack, and the charger slot now have a slight taper to their periphery, meaning part of the charger and the earphone plug, are visible from the rear, as is a single loudspeaker unit, with a neat, recessed chrome grille. The fit of these jacks seem snug, so no complaints.
The sleep button and the volume controls have been mounted on the curve portion of the sides, and they've also been made more flush-fit. This leads to them being rather difficult to press, for although the buttons are bevelled, they are hard to press with minimal travel. We like the idea of making things slimmer, more aesthetic and sleek, but we find this a slight detract from the experience, since older Pods didn't have this problem, and button intutiveness and comfort should always be given highest priority by designers, in our opinion, of course. Do you agree?
The menu button also feels tackier, with a hard "tick" sound when pressed. It's also harder than previous Pods, and lacks the buttery, soft feedback that we love and have gotten accustomed to. There are two cameras on the 4G. Both these can be switched between, with a simple on-screen option when the camera is activated. The front camera is a VGA one, whereas the rear one supports a still resolution of 960 x 720 pixels, or video recording at 720i i.e. 1280 x 720 pixels. This is far from the goodness of the iPhone 4.0s five-megapixel clicker. But at least, the feature is there, however cursory its functionality.
Click next to read on about the display and application-support of the Touch 4G
The display
The display is one of the highlights Apple has been talking about. A resolution of 960 x 640 pixels, while maintaining the same display size of 3.5-inches increases the pixel density. The result is a very crisp display. The sunlight legibility of the display is also surprisingly good, and while fine text loses legibility, colours are pretty visible outdoors. The display boasts of 24-bit colour, although to be honest, this is hardly noticeable on such a small screen, although while watching videos, the colour does look crisper than the older iPod Touch. Viewing angles are poor, thanks to the super reflective display. Any light falling on the display causes the colours to wash out, and cupping it in both hands, when viewing from an angle does help improve legibility, although, whether users will bother or not is questionable. Regardless, this display is an upgrade over previous iPod Touch devices, and even the desktop icons benefit from the higher resolution by looking a lot crisper. Text viewing is a delight, and the Touch can double as a capable e-book reader.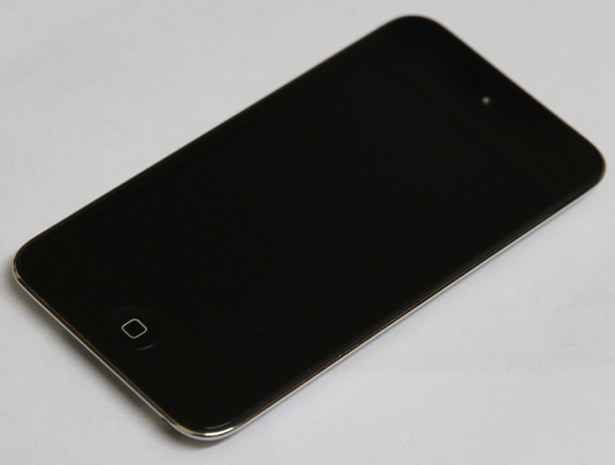 Applications
[RELATED_ARTICLE]Application support on the iPod Touch, and on iOS in general, is excellent. But then, developer support for Apple devices has always been good, with many third party software firms working on thousands of applications or apps as they're called. Voice memos, a capable audio/video player, and a host of other goodies make the iPod Touch veritably loaded on the apps front. If mobile gaming is your thing, this will kill your phone, unless you own an iPhone! Gaming on the Touch is superb, and there are a number of great games we found highly addictive and engrossing. Prepare to spend hours on some of these, and while a few badly designed ones don't use the gyroscope and capacitive-touch interface well, the ones that do are a delight. Most of these games are paid, although there are a number of free ones. But most of them are great fun, and the responsive interface definitely helps. I'm not going to get into the nitty-gritty's of the apps available for the Touch, but you can check them out on Apples app store.
Click next to read about the performance of the iPod Touch 4G
Performance
So Apple shoehorned faster hardware and a higher resolution display into a slimmer chassis without apparent caveats. Wrong. There are some minuses, but these were expected, after all tradeoffs are the name of the game these days. The newer iPod generates more heat, especially noticeable when charging the device, and while playing games. This manifests itself with the rear of the Touch 4G getting warm, and in warmer weather, it gets quite warm. Hot enough, in fact, to make your palms sweat a bit. Battery life also seems to have taken a nosedive. Although Apple claims otherwise, this is noticeable when playing games. With music playback, battery life is not affected. When browsing, there is hardly any difference between this and earlier Pods. This is obviously because the processor idles during music playback, but its higher clock speed, (in comparison to earlier Pods), drains more juice when games demand processing.
We've already mentioned how beautiful the display is, although the viewing angles are poorer than say, an HTC Desire. This is rather unacceptable for a premium PMP, though it must be said that it's still ahead of the competition.
Apple still ships the old earphones with their iPods. We'd love to see the in-ear ones become part of the standard kit, cause they're so much better at isolation and bass. That being said, Apples old earphones are pretty good, and other than being bass-shy, they don't get much wrong.
[RELATED_ARTICLE]It's not easy comparing two iPods subjectively, because the difference in sound signature, if any, is always going to be minute. We used the bundled earphones, as well as the Grado RS1i, owned by yours truly. The DAC used was a Cambridge DACMagic, while we used an AMB labs M3 headphone amplifier for some reference listening to a couple of CDs. Then we tried both headphones without the amplifier as well. The first thing that came to mind is the new Touch has a noticeably lower volume level. It is 10~15 per cent less than older Pods. This is bad news for people using aftermarket earphones that are typically slightly harder to drive. In fact, the Grado RS1i, while easily driven, needed to be set to maximum volume levels before we got close to the bass response on the older iPod. With the default earphones, this isn't a problem, since they're pretty loud at maximum levels, and maximum volume will damage your ears.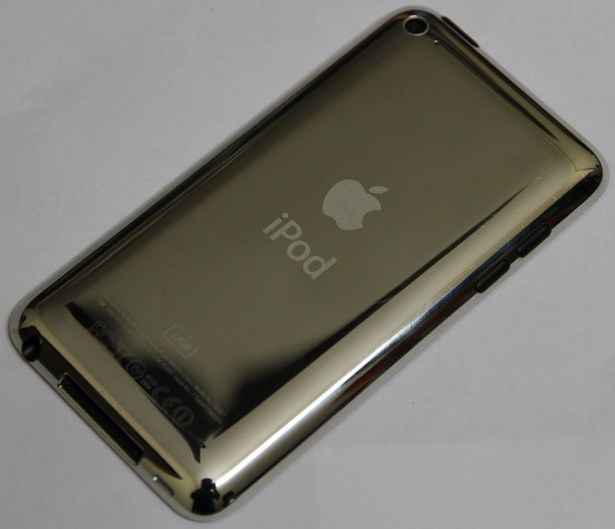 Music Performance
At the same volume levels, with the same earplugs, the new iPod Touch reveals a slightly recessed mid-range. This was especially perceptible with Def Leppards Photograph, and U2's Where The Streets Have No Name. Bass levels are good. There is a good bit of impact and weight that will keep bassheads foot tapping. This is in line with the previous iPods. The slightly recessed mid-range seems to cause guitars to lack a bit of sizzle, and this makes guitar solos slightly less emotive and involving. However, in the strict sense, the newer iPod actually seems to have a slightly flatter response curve whereas the older ones had a bit more "romance" in the mid frequencies. However, flat is not always good, if Baywatch is any indicator, and the 4G actually misses a trick here. However, the difference is not audible with most MP3s and it's only when hooked up to sensitive, (read quality), equipment. But let it be said, that the mid-range of certain performances by Eric Clapton, The Corrs, Masterplan, Deep Puple and Led Zeppelin were a little less emotive, moving and involving, owing to this slight "sterility" in the mid-range. Of course, if you like something closer to neutrality, then the Touch 4G is your thing. The highs are pretty extended, and there is good instrument separation. If you're a Vanessa Mae fan, or like to listen to mid-to-high frequency instrumentals, you'll enjoy the transparency of the 4G. In fact, all iPods excel at this.
Click next to read about video playback, camera and generic performance, and the final conclusion
Video playback, camera and miscellaneous performance
Video playback is good, and native resolution content looks pretty good. One begins to lament the lack of a larger display. If you're a movie buff, you're sure to enjoy the 4G. Movies run sans skipping, although getting good transcoding software is a pain. We used iPod Videora Converter available here for transcoding. Browsing is fun, with Wi-Fi onboard and the 4G is quite snappy, although Safari is still a tad rudimentary when compared to Opera Mini and the browsing experience on Android systems.
[RELATED_ARTICLE]Lastly, (and many will have waited for this part), Apple thought it prudent to include not one, but two cameras. The front facing one is VGA (640x480), and works as advertised giving acceptable quality in bright light, and very mediocre quality indoors, with a lot of grain, and poor contrast. The rear camera is better, although it's resolution sucks as a photo camera, it has a nice video component that has a higher resolution that the still image portion. Capturing videos at 1280x720 is fun, but only if your surroundings are well lit, or you're outdoors. Indoors, under incandescent lighting, quality is mediocre, and in poor lit conditions, it's unusable. So if you're picnicking in the sun, you will find no reason to complain, as long as you remember that this is no camcorder-replacement. Videos from the rear camera have good colour and contrast, and pretty decent focus. Photos from the rear camera also have good colour and contrast, but the resolution is low enough for you to forget about posting them on even Facebook, unless you shoot in sunlight. Really, Apple should have included at least a 3.2-megapixel camera.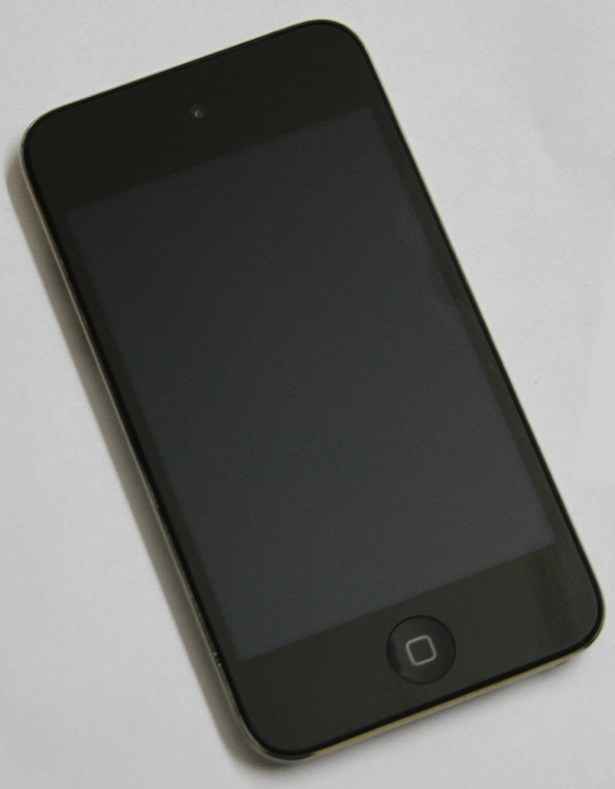 Conclusion
The iPod Touch is a converged device, and other than a phone, and an open interface to copy stuff, it lacks nothing – music, videos, camera, games, Wi-Fi, third party apps – it's bristling with features. But these things don't come cheap. A 32 GB one will cost you close to Rs. 20,000, while the 64 GB one costs around Rs. 25,000. Purist audio pursuers can look at it for a portable headphone rig. If you want to keep photos and videos of your family on it, or movies, the 4G is ideal. If you want a mobile gaming platform, look no further. If you're sitting on a first generation iPod Touch, this revision is finally worth the jump, and with 64 GB you'll be pretty future proof. However, if Apple releases a 5-megapixel camera with 128 GB of storage on the Touch 5G a year on from now, you'll want to kick yourself, or me. We find the seemingly weaker battery and the heating issue major bummers though, so as good as it is, this ones report sheet isn't spotless.
Specifications: OS: iOS 4.0; Display: 3.5-inches, 640x960 pixels, 24-bit colour; weight: 101 grams; capacity: 8, 32, 64 GB; Wi-Fi: 802.11n (2.4 GHz)
Rating:
Features: 9
Performance: 8.5
Build: 8.5
Value: 7
Overall: 8
Contact: Apple India
Email: indiasales@mac.com
Phone: 080-2574-4646
Website: http://www.apple.com/ipodtouch/
Price: Rs. 19,900
Apple iPod Touch 4G Key Specs, Price and Launch Date
| | |
| --- | --- |
| Price: | ₹19900 |
| Release Date: | 28 May 2014 |
| Market Status: | Launched |
Key Specs
Playback Time

NA

Frequency Range

NA

Channels

NA

Dimensions

NA