VERDICT:
Going for the W56 could be justified by a couple of reasons – the affordability as well as the flat wires. However, its design cannot save it from the flaws of its audio. While the bass is handled pretty decently, there's a certain sizzle that cannot be overlooked. For highs, the W56 puts out completely edgy and smeared audio that becomes painful to bear at higher volumes. Strictly for those looking for average bass and can bear sub-par highs on a budget.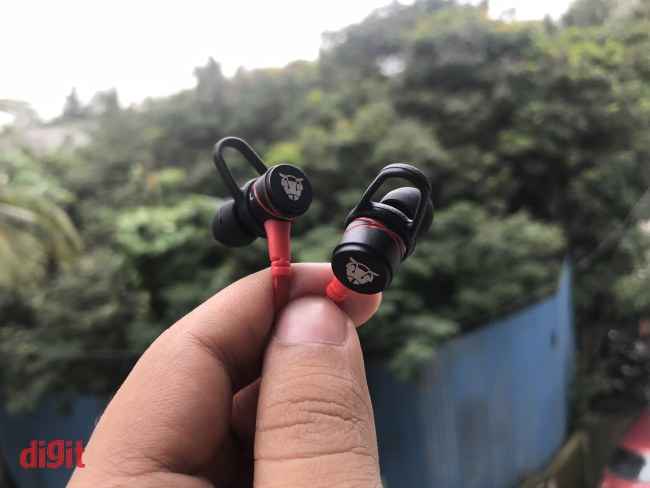 Build and Design
The W56 is a good example of how a cheap headphone can look otherwise. While there are multiple colour combinations available for this unit, we got the black-red combo for review. Flat plastic cables and angular earbuds with rubber ear hooks score points for the design on the W56. Along with that, the smoothened curved edges on the y-splitter and the mic unit also ad to the aesthetics. The red highlights on the earbuds look nice. Out of the box, you get the standard set of a carrying pouch, 3 pairs of earbuds and a clip along with a new addition here, a pair of ear hooks.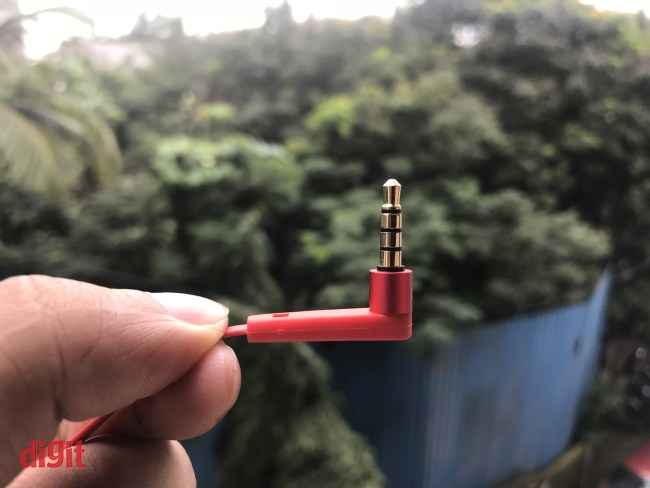 One of the first design problems is the L-shaped 3.5mm connector. The actual connector jack is placed on a perpendicular base from which the wire emerges. The base itself is rigid and about 1 inch long, almost as long as the jack itself. What purpose does it serve? It would be safe to assume that this is where the wires are arranged for the flat cables. However, it might even cause issues with putting the phone into your pocket or using the headphones with devices where limited space is available around the 3.5mm port. The flat arrangement could have been arranged with a smaller base and one that is not perpendicular to the jack.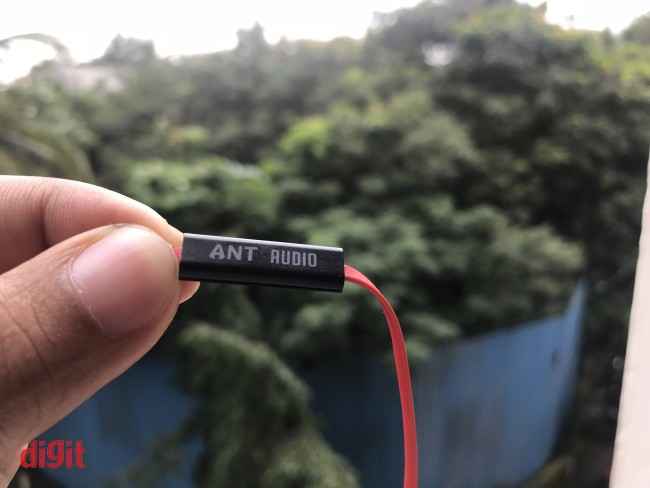 Another particularly debated part of the IEM seems to be the ear hooks. Extensive usage didn't reveal any use case where they might be needed if the right sized earbuds are used, thanks to the IEM's own 45 degrees angled earbud design. The mic unit is itself a button with the entire body acting as a clicker, which means you do not get dedicated volume controls. Overall, the Ant Audio W56 isn't bad in terms of build and design, however, if anything, it's the price point that justifies its shortcomings.
Features and Performance
For features, you get a pretty standard set. Call controls, playback control are present, however, volume control is not, which is a pain point. This is because some of us like to pump up the volume when listening to our favourite tracks. In such a situation, to be able to communicate with someone or hear what they're saying, you'll either have to take off the earbuds or reduce the volume from your phone.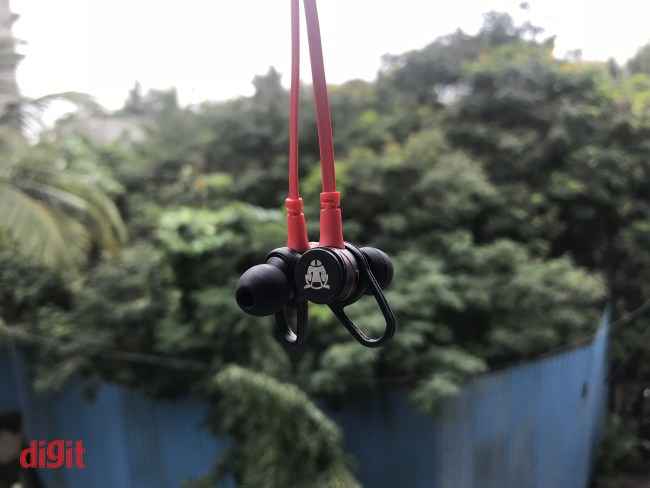 The sound on the W56 doesn't pretend to be refined. It's here to appease bass heads and that's what its sound is geared towards. However, it would have been great if it could have done that without sacrificing other aspects of the output quality. I'm not saying that I was expecting accuracy or a decent soundstage out of something at this price, but I was expecting to come out of it unscathed. The highs are highly amplified and sound far from refined. There's a lot of congestion on complex tracks like Hunter by Bjork and dense tracks like Pull Me Under by Dream Theater. The highs sound dry and harsh, giving tracks like Centuries by Fall Out Boy a very edgy, smeared makeover.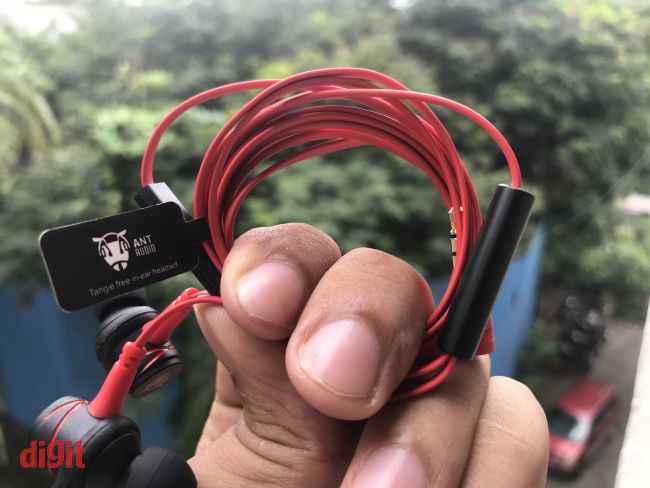 It's strength clearly lies in bass, and weakness in details. Stereo performance is good too, with the sound being fairly balanced between the two earbuds. On tracks like Hello by Adele, which are relatively instrument-free, there's audible background noise especially at higher volumes, while the vocals seem flat. Bass on tracks like Mi Gente doesn't sound overpowering, which is the way we like it. However, there's a certain degree of sizzle that is always present in the sound, even on high-quality FLAC files that do not have any sibilance of their own.
Verdict
The W56 comes across as well built, and it is. You won't find yourself trying to untangle it too often or fearing for the life of the headphones each time you accidentally tug it. However, when it comes to the audio performance, there's a lot to be desired, even at this price point. The highs are terribly handled and will cause you pain at higher volumes. At this price point, we would recommend going for the 1More Piston Fit at a slightly higher price or even go for the more expensive sibling of this one, the W59 with its dual drivers.