VERDICT:
The Altec Lansing MZX147 is a very good-sounding pair of headphones priced at Rs. 780. It offers excellent balance of audio, but disappoints in terms of its build quality. Everything taken into consideration, it is one of our recommended buys.
With its second lineup since re-launching in India in 2015, Altec Lansing has introduced a number of on-ear and in-ear headphones. What we have with us here is a pair of MZX147 in-ear headphones, which makes you look at it at least twice, with the dual-colour striped wire. You may or may not find it good looking, but what really matters is if Altec has finally managed to get its audio prowess back.
Build and Design
Before setting off, though, it is important to note one issue that I have regarding the Altec Lansing MZX147 in-ear headphones. Even the most inexpensive budget IEMs nowadays have decent grade of build, and carry a design that can be associated with certain audiomakers. The Altec Lansing MZX147 does not inspire such confidence, and in fact, looks and feels like a pair of budget IEMs.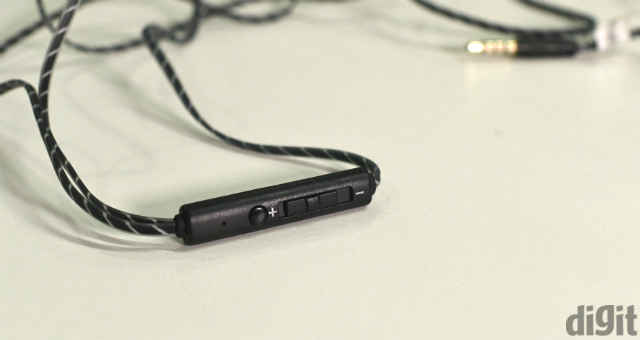 The use of plastic is absolutely acceptable – what isn't is how cheap it feels. The flat cable houses insulation on the outer side making it quite sturdy and pliant, but personally, that is as much as Altec gets right with the build here. The headphones use plastic that feels far from premium on the TRS jack, in-line remote and the body of the earbuds. The audio jack is not angled, and the earbuds use a straight, traditional chassis, which is a standard in the sub-Rs. 1,000 segment. The in-line remote and mic uses a volume control slider instead of buttons, which is not something that you'll usually see. It does not majorly improve convenience and ease of usage, seeing that the plastic slider feels rather tacky. The slider is not the most accurate, but works nonetheless. There is a single button to accept/reject calls, and play/pause music. The in-line mic works fine, and picks up audio well.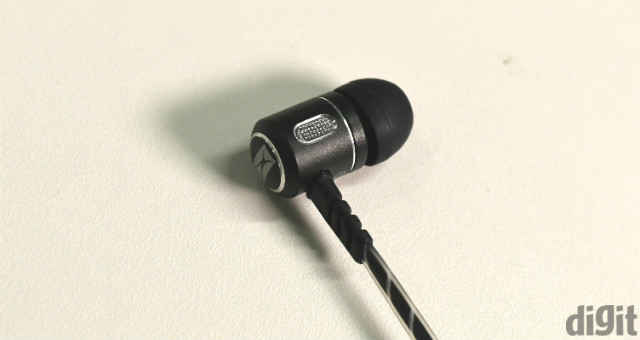 The uninspiring design actually makes the pair of headphones look increasingly commonplace, and it is hard to believe that a company dating back to the 1920s is behind this. They are passable in terms of design, but the overall quality is quite disappointing.
Audio Performance
It is here that the Altec Lansing MZX147 proves its mettle. Priced at Rs. 780 at the time of review, the Altec Lansing MZX147 is undoubtedly one of the best budget IEMs around. Our test tracks include Pink Floyd's Hey You, Angel of Mercy by Black Label Society, Stadium Arcadium by The Red Hot Chili Peppers, Flying in a Blue Dream by Joe Satriani, Without Me by Eminem, Equinox by John Coltrane, Nymphetamine by Cradle of Filth and Glorious by Karsh Kale. What the MZX147 miss in terms of looks and build quality, it makes up with excellent audio delivery, particularly considering its price.
The MZX147 maintains fantastic poise across all frequency ranges, and its frequency distribution is very well-balanced to relay stable lows, clear mids and optimum highs. The bass is slightly more subdued than I would have personally preferred, but it still sounds very stable and prominent. Alongside, it is also very clean and controlled, giving excellent foundation for the rest of the frequency ranges to flourish. The mids sound clear and warm, and while it does not overdo the details, there is enough detailing to keep meticulous examiners of audio happy. The highs, meanwhile, are not piercing, instead optimising the gain levels to sound bright and pronounced.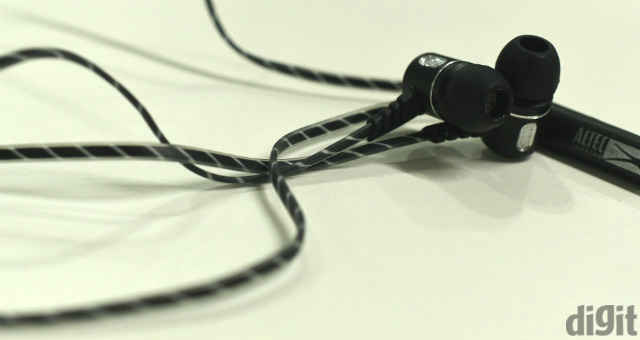 All of this combines in tracks like Hey You to give ample emphasis to the bass, while prominently relaying the synthesizer and the vocals. The Altec Lansing MZX147 is also very versatile, and retains the warmth and sweetness of rock tracks even in hip hop and reggae. It is not the liveliest in terms of rhythm, instead choosing to deliver more composed audio. I would not blame the headphones for lacking excitement especially because of its price, but I could have done with a bit more pump in the audio.
At the highest volume, the Altec Lansing MZX147 delivers amply loud audio, although there is a considerable amount of noise leakage. Distortion is impressively kept at bay, and only kicks in during heavy/progressive/death metal tracks at the highest volume. The headphones sound really bright, and decent, wide soundstaging means that your audio will not sound constricted.
Bottomline
To sum up, the Altec Lansing MZX147 is actually one of the best-sounding IEMs under 1k, priced only at Rs. 780. I'm not a fan of how it has been built, but its audio performance makes up for it. It is highly recommendable, as long as you are not a fashionista on a budget.