VERDICT:
Sporting a build way more luxurious than anything in its price segment, the 1MORE Triple Driver In-Ear headphones also do not disappoint when it comes to audio quality. In a time where wires are being ditched left and right, it is headphones like these that stand true to the cause of wired audio. Definitely one of our best experiences under Rs. 7000.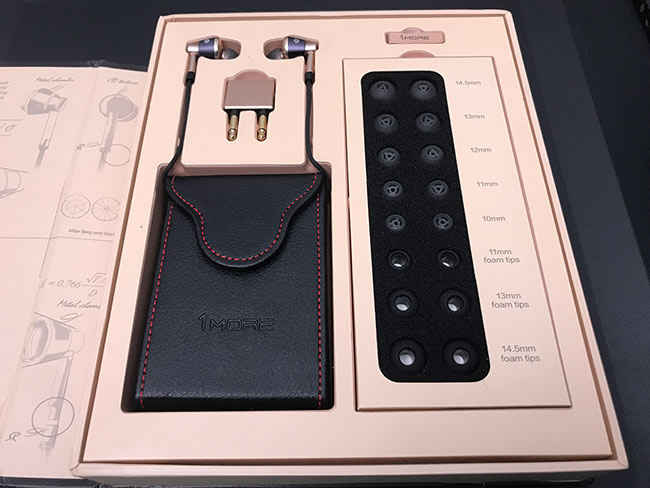 We've rarely seen IEMs, or perhaps any audio device packaged this well in the sub-10k price range
Design and Build
From the moment you unpack your 1MORE Triple Driver unit, you would see that something is different. Where most brands go for muted aesthetics and economic packaging at this price point, 1MORE has packaged the Triple Drivers in nice, well-designed flip-top case that opens up to display the equally impressive contents.
On the left, you have the carry case that houses all of the earphones except for the bits leading up to the tips, which are neatly slotted into their own grooves above, along with an airline adapter. On the right, you have the branded shirt clip at the top, and below it, eight pairs of tips. 1MORE has included five silicone tips ranging from 10mm to 14.5mm, and three foam tips ranging from 11mm to 14.5mm, apart from the default tips already on the IEM. This, combined with the angular design of the driver housings on the IEM will ensure that you get the best fit whatsoever.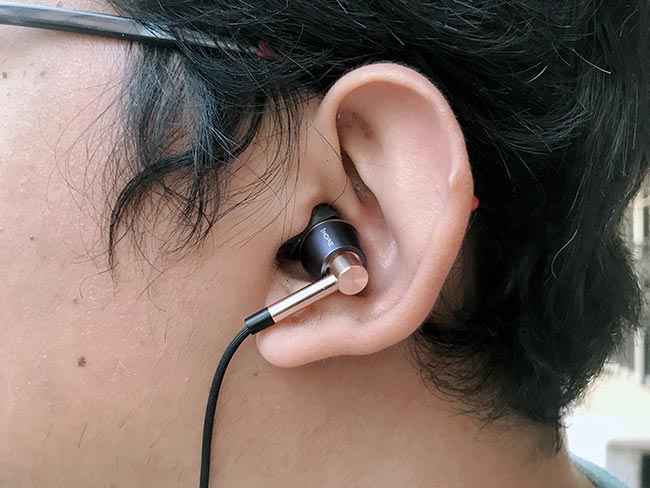 With the number of eartip options and the angular build, the fit won't be an issue
Unless you happen to have really small outer ears, in which case the expanded mid-section of the housing can be a problem. The aluminium alloy on the driver casing, the airline adapter and the buttons on the remote have received the sandblasted rose gold finish – and yes, this is the real deal with the colour being true to the mixture of gold and copper.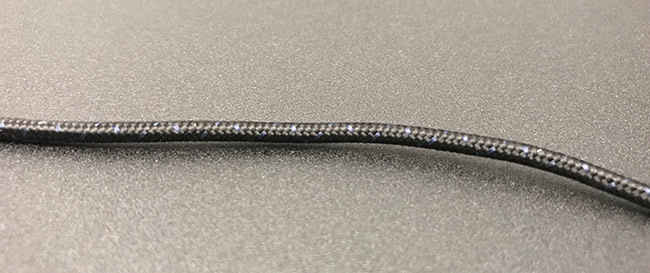 We liked the little blue patches on the braided cable – a detail easy to miss unless you look close
The wire itself is braided and consists of interior enamelled copper wrapped around Kevlar fibre up to the Y-split, post which is it the exposed rubber found in a lot of devices at this price point. It would be better if the braided wire continued until the enclosures. However, 1MORE has tried their best to keep the experience as premium as possible.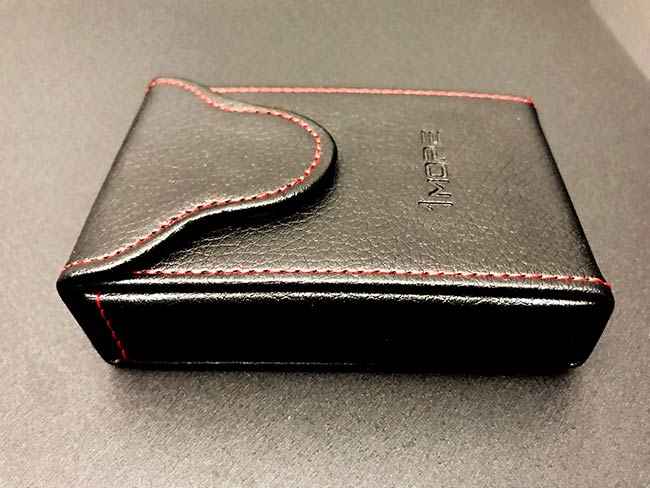 The travel case is designed with muted aesthetics but exudes quality at the same time
The travel case included in the package has a magnetic snap cover and can be very useful when you're carrying the aeroplane adapter along with the headphones. Even if you don't find that use case relevant, the case itself is quite well built – a simple blue leather design with red stitches and an embossed logo.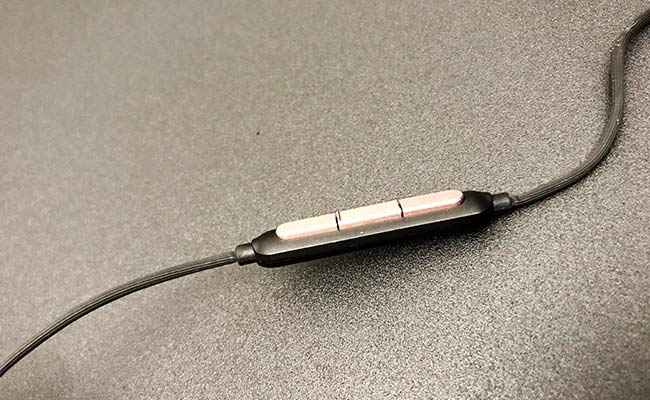 The remote is fairly standard, and features the same sandblasted rose gold finish as many other metallic portions of the build
What all of this results in is a premium experience that one would expect from a much more expensive product. Who doesn't like luxury on a budget, right? When it comes to the other parts of the unit, 1MORE doesn't really disappoint as much as it fails to match up to the rest of the same device. Going full gold on the y-split would have been a very harsh choice, visually, however, the current design with a featureless blue casing almost goes unnoticed.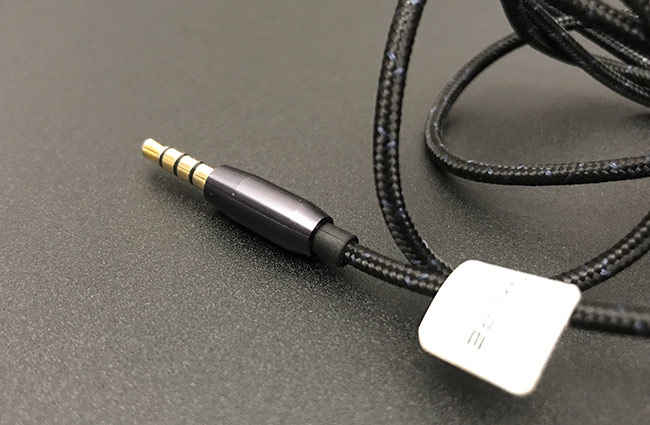 The 3.5mm jack is pretty standard and rugged
The 3.5mm connector is quite standard and robust. Overall, there's little to complain about what the 1MORE Triple Driver In-ear offers at its price point.
Performance
While we've praised the build and design quite a bit so far, that isn't the main reason we would recommend the 1MORE Triple Driver In-Ear to anyone who would ask. It is the audio performance of the unit that makes it shine, especially when you consider that it costs half of what comparable headphones would charge.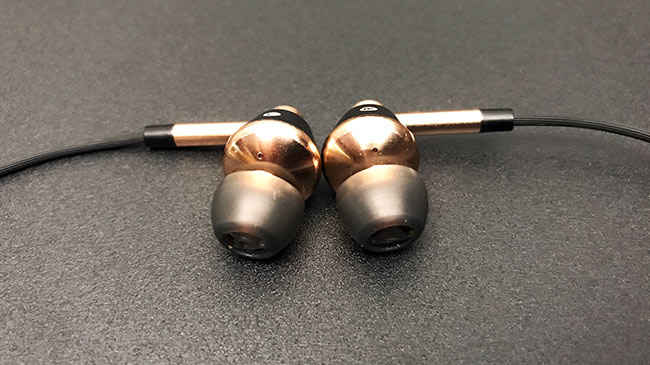 The triple driver arrangement takes audio on these to the next level
Music on the 1MORE Triple Driver In-Ear is well spaced and detailed. Usually, earbuds suffer from both and often end up delivering sound that feels constrained and restricted. It is here that the 1MORE's triple driver arrangement kicks in to support its cause. With two balanced armature and one dynamic driver, these IEMs are more capable of handling sound across the frequency spectrum as compared to competing headphones. Balanced armature drivers are a type of audio driver that comes with a very thin membrane between two magnets, that is capable of more precise control over the sound produced. As a result, using two of those in conjunction with a dynamic driver here leads to detail that is quite evident. Picking out individual elements in songs like Hunter by Bjork is quite effortless.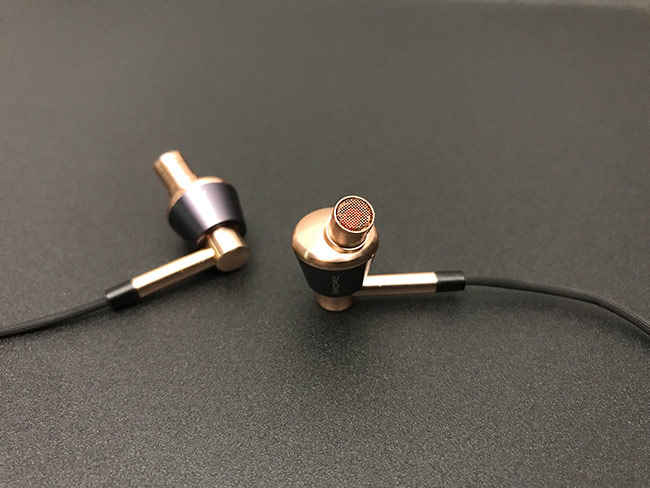 While the 1MORE Triple Driver In Ears push a lot of power, they don't overdo it anywhere
The lows on the 1MORE Triple Driver In-Ears feel quite full and meaty. There's a slight mid-bass bump that gives the overall sound a warm signature, which we didn't seem to mind. We found just the right amount of punch on tracks like Uptown Funk by Bruno Mars. Mids are also handled quite well with vocals in tracks like Chris Rea's Call on Me and Adele's Hello shining through. Instrument heavy tracks like Pull Me Under by Dream Theater manage to sound sharp and bold, without becoming a muddled mess of music. There's no distortion unless you're really pushing these in-ears to the extreme volume levels. Overall, the energy and fidelity that these units pack make them really worth every bit of what they charge.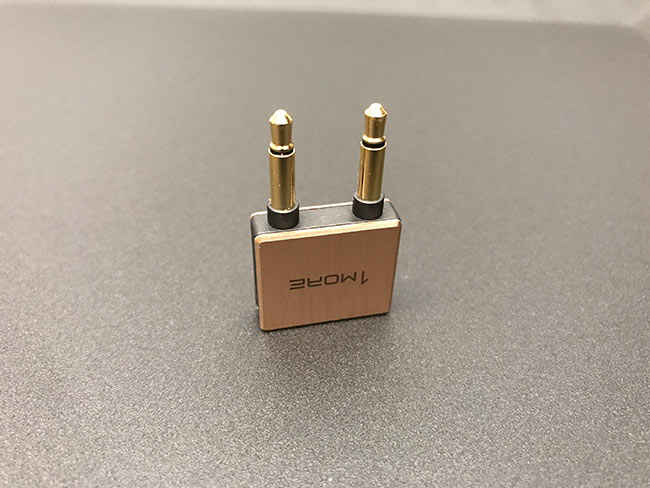 Oh, did we mention you get a well-designed aeroplane connector with these?
Verdict
There's not one specific reason why these headphones are as popular as they are. Leaving out almost nothing in terms of build quality, 1MORE has also ensured great sound quality and memorable listening experience with the Triple Driver In-Ears. While spending Rs. 7000 on these is a no brainer if you want the same experience without wires you might want to check out the recently launched 1MORE Triple Driver BT In-Ear – although we cannot vouch for it since we haven't had the change to try it out yet.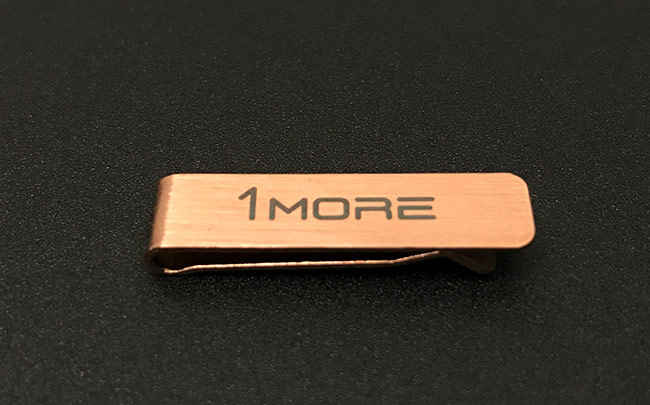 A branded, rose-gold sandblasted finish shirt clip. A bit much? Let us know at editor@digit.in
On the other hand, if you want to stick to 1MORE yet push up the detail try out their quad driver units that will cost you roughly Rs. 5000 more than these units. However, keeping everything in mind, it doesn't get more value for money than the 1MORE Triple Driver In-Ear Headphones.