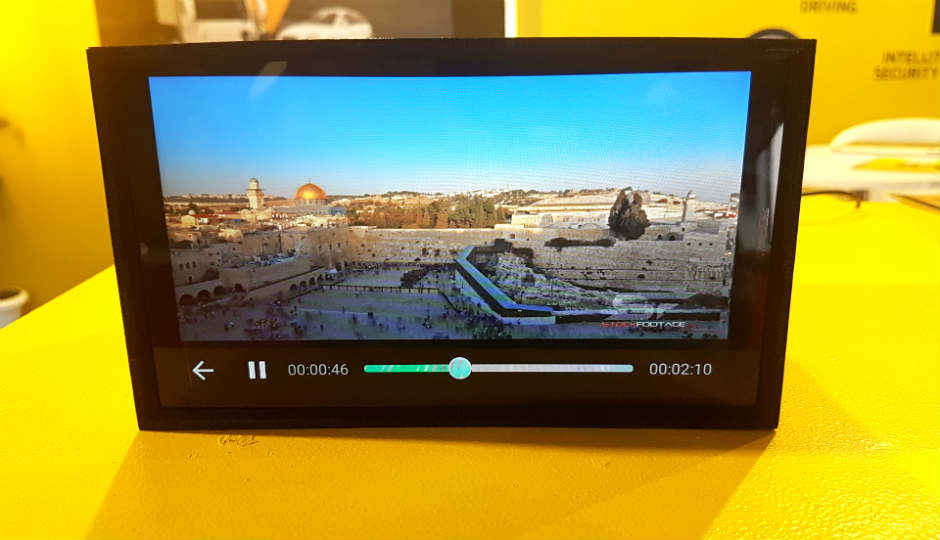 HIGHLIGHTS
The new concept infotainment system comes with live vehicle tracking with geo-fencing, satellite-linked calling, multi-camera support and distress alert, among other connected security features.
Trak N Tell, an IoT startup in India, has unveiled a concept infotainment system for personal and commercial vehicles alike. Called Intelli Play, the system can be retrofitted on to cars by those who want a more well-rounded entertainment and connected informatics offering from their car. The system includes a 7-inch touchscreen with wireless audio and video playback, Google Maps-based navigation, and support for 4.1 audio output. Alongside, the connected safety features include geofencing, live vehicle tracking, satellite-linked calling with 'eavesdropping' for remote commercial fleet operators, LTE hotspot, integrated odometer and flash storage, multiple camera compatibility, car dynamics prompts and more.
Read the entire press release here below:
New Delhi: Pushing the boundaries of the functionality and convenience that new-age technologies can offer, 'Trak N Tell' – an IoT startup providing sophisticated vehicle telematics solutions has unveiled, Intelli Play – an innovative infotainment-cum-tracking device for automobiles, providing a comprehensive solution for entertainment and security for personal or commercial vehicles.
Intelli Play is a communication technology system that allows for seamless media-play and voice and data connectivity which collectively grants its users comprehensive and round-the-clock access to their vehicles. Loaded with a 7" HD touchscreen, the double DIN car infotainment system features 4.1 output with support for popular media formats including MP3, WAV, MP4, AVI, and WMV. The audio system can play audio and video media through the auxiliary port (aux cable), USB and through Bluetooth. The system also enables hands-free calling, as well as Google Maps-based real-time navigation. However, the trendy AV system is just the tip of the iceberg.
The system is fully-loaded with security features such as a real-time tracker, network-agnostic two-way calling and eavesdropping feature (a popular requirement in the logistics industry), a 4G Wi-Fi hotspot, built-in odometer, onboard flash memory, and an in-built battery backup. The technologically advanced Intelli Play, moreover, features reverse camera and dash camera support (non-inclusive of cameras), which can enable vehicle owners to see exactly what is happening around their vehicle – even from miles away. Addressing some of the major issues faced by car owners, the device also sends its users a distress signal if their vehicles are moved from their designated location (geo-fencing) and its impact alert automatically triggers a phone call upon sensing an impact on the vehicle's surface. The smartphone-based application of Intelli Play also apprises the user about engine's health status for timely maintenance and if the car is being lifted, it can further immobilize the engine – giving complete access to you of your vehicle. Evolved in terms of security, its two-way calling feature also finds its use in case the vehicle is met by an accident and contact is made by Trak N Tell through an eCall for emergency services.
Commenting on the development of the product, Pranshu Gupta, Founder & CEO, Trak N Tell, said, "In an increasingly connected world, we are relying on an intersection of various technologies to provide unique, composite solutions. Operating as we are to deploy telematics on vehicles, we wanted to explore the possibility of a product that resolved every conceivable need of a vehicle owner. The new Intelli Play system is the result of that endeavour – a unique intersection of different technologies, meeting different customer needs, and doing so in a manner that pushes the envelope of what a user can expect from automobile-oriented gadgetry and systems."