American fitness technology company Fitbit made a bunch of new announcements last evening, chief amongst which was a new smartwatch. Called the Fitbit Versa 2, the company's new wearable features voice commands through Amazon Alexa and a five-day battery. Fitbit also announced Aria Air, an affordable Bluetooth-enabled weighing scale and Fitbit Premium, a paid subscription service in the Fitbit app. The Fitbit Versa 2 smartwatch is priced at Rs 20,999 and the Fitbit Aria Air weighing scale costs Rs 4,999.
Fitbit Versa 2
Available globally starting September 15, the Fitbit Versa 2 is, as you might expect, a second iteration of the original Fitbit Versa that was launched last year. This year's smartwatch is the first from Fitbit to have inbuilt support for Amazon Alexa and Fitbit Pay. It also features Sleep Score, a scoring system for your sleep quality; Smart Wake, a smart REM cycle-dependent alarm clock; Sleep Mode, a mode that prevents interruptions; and Estimated Oxygen Variation Graph, a measuring system for the variation of oxygen levels in the user's bloodstream.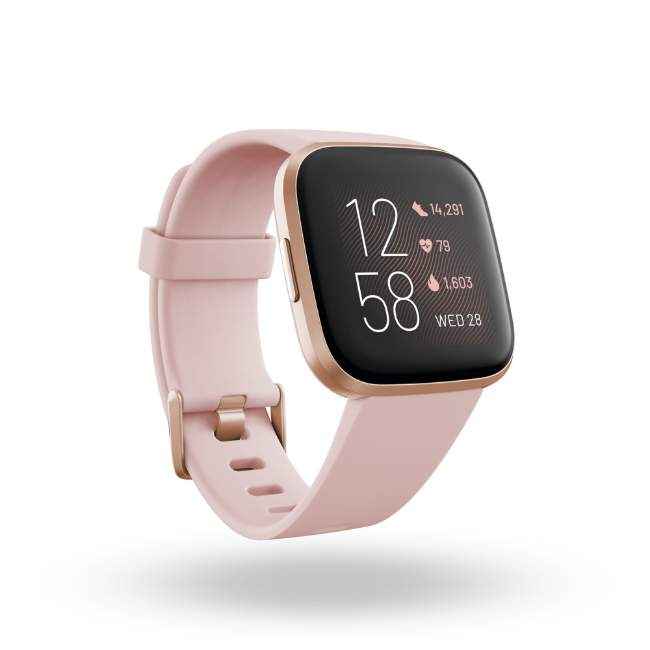 In addition, the Fitbit Versa 2's list of features includes a faster processor, AMOLED display, always-on display mode (with 2-day battery life), automatic activity tracking, always-on heart rate monitoring, over 15 goal-based activity modes, GPS connectivity, and water resistance up to 50 metres. "Fitbit is also bringing the Spotify app experience to Versa 2, allowing Spotify Premium subscribers to control music and podcasts so you can find all-day motivation directly from your wrist," writes Fitbit in its press release. The new smartwatch is complemented by a long list of accessories, including classic bands, sport-inspired bands, and leather/suede bands. The Fitbit Versa 2 costs Rs 20,999 in India. You can read our review of the original Fitbit Versa here.
Fitbit Aria Air
The Fitbit Aria Air is a smart weighing scale that sync data with the Fitbit app on the user's smartphone to show activity, heart rate, sleep, nutrition, etc. Apart from recording and tracking the user's weight, it can also calculate their BMI (body mass index). The Fitbit Aria Air is expected to go on sale for Rs 4,999 sometime towards the end of September in two colours: Black Shadow and White Shadow.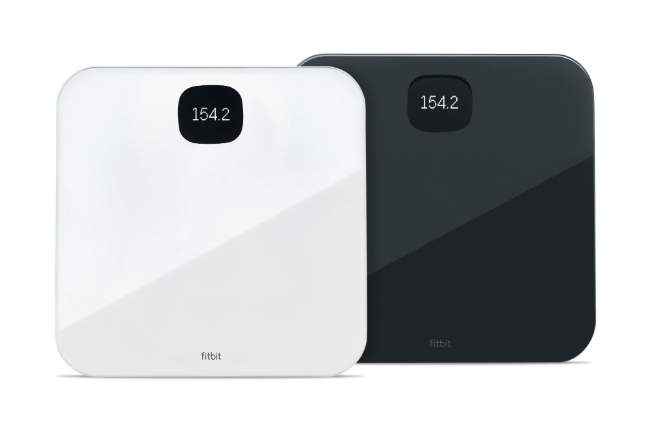 "Whether someone is looking to manage their weight, improve their fitness level, or manage a chronic condition, we've had a significant impact on the lives of millions of people. In fact, 73 percent of Fitbit users who set a weight loss goal reduced their weight after six months of tracking it, demonstrating the power of the Fitbit platform to help users reach their goals," commented Fitbit Co-founder & CEO James Park in the press release.
Fitbit Premium
Fitbit Premium is a paid subscription service for users of the Fitbit app, which lets users get Fitbit's "most personalized experience yet". The service promises "insights from 10+ years of Fitbit data as well as academic and medical expertise to help you move more, sleep better and eat well with customized programs, advanced sleep features, personal insights, thousands of workouts, new challenges, health reports and more." Available from next month in 17 countries across the world in English, Fitbit Premium costs $9.99 (Rs 720 approx) per month or $79.99 (Rs 5,760 approx) per year. Fitbit hasn't mentioned in its press release whether India is one of the countries in the list.