The Samsung QLED TV are available in three series, namely Q9, Q8, Q7, in 55-inches, 65-inches, 75-inches, and 88-inches
Samsung has launched its flagship QLED series of TVs in India. The TVs are launched in three series, the Q9, Q8 and Q7, in 55-inches, 65-inches, 75-inches, and 88-inches. Prices for the TVs range between Rs. 3,14,900 and Rs. 24,99,900. As an incentive, those who pre book a Samsung QLED TV between May 2 and May 21, will get a Samsung Galaxy S8+ for free.
Samsung says that the QLED TVs achieve 100% Colour Volume and a feature called HDR 2000, which the company claims to offer details with no loss or distortion of colour. It also comes with an Invisible Connection cable that is aimed at managing multiple cable connections by replacing them with a single optical cable. It also comes with Samsung One Remote, which users can use to control most connected TV devices.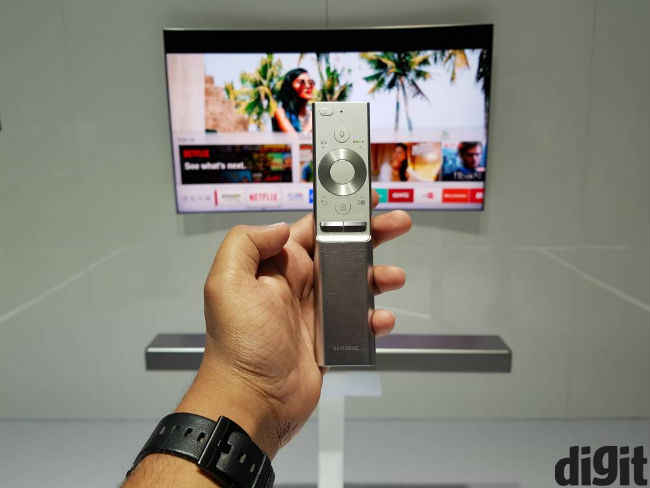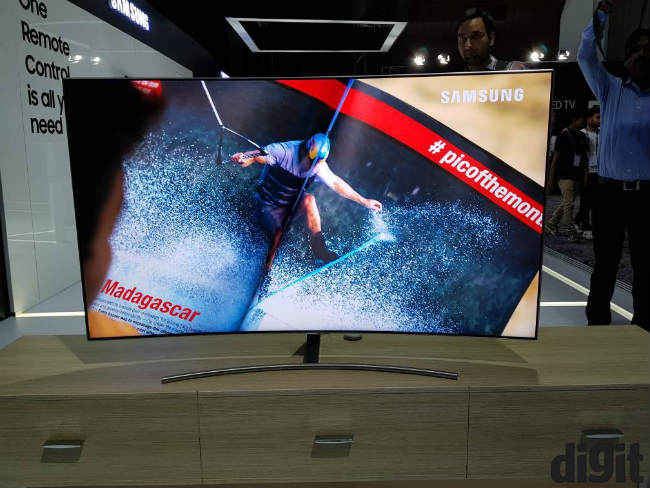 HC Hong, President and CEO of Samsung Southwest Asia stated, "Samsung's QLED TVs are ushering in a new era of televisions, with innovations that are ahead of their time. These televisions reflect our global ambition. Samsung has been the world's biggest television brand for the last 11 consecutive years. We are also India's top television brand for the last decade and the most trusted brand in the consumer electronics category."
Besides the standard set of smart features, the TV also comes with the company's Smart View app that lets users share content from their smartphones to their TV. The app is available on Android and iOS devices. The TVs also come with a Frame feature that lets users choose from a collection of over 100 art pieces to display.