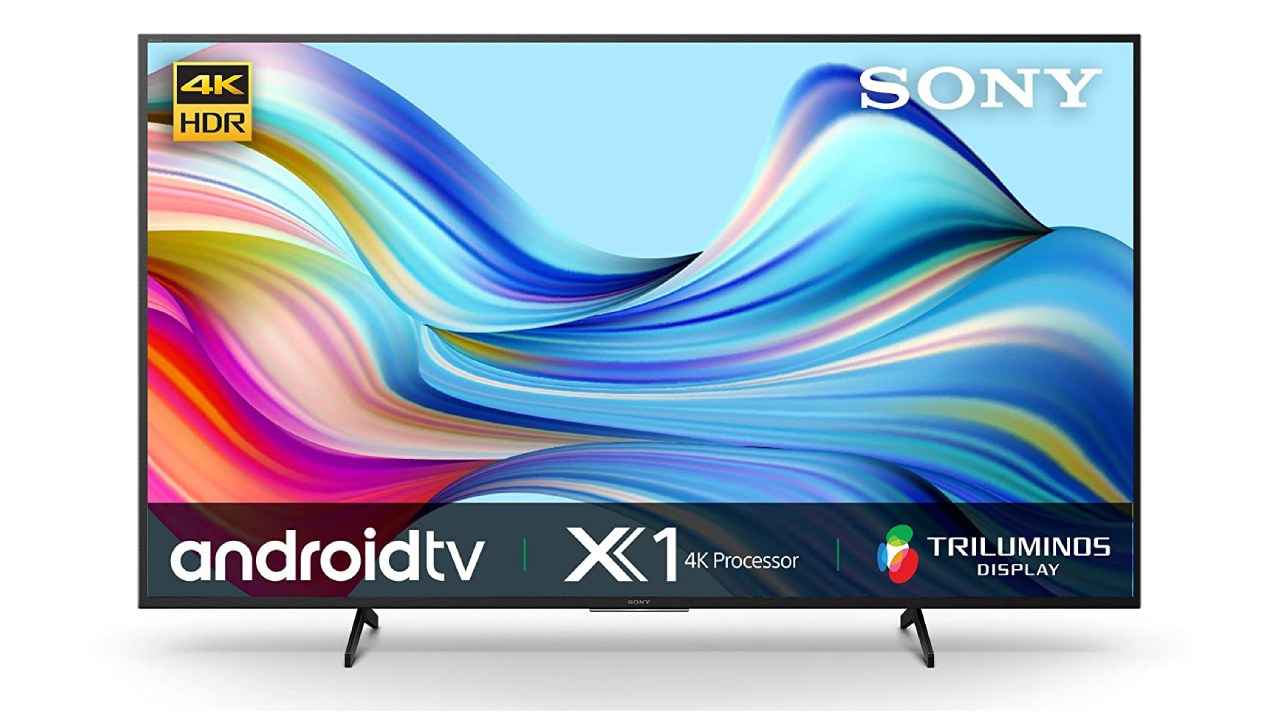 The size of your TV needs to complement the size of your room. In a big hall or living room, putting a small TV is a bad idea in multiple ways. First, it won't look good aesthetically. Second, it will require people to sit closer to see things properly. The solution to this is going for at least a 65 inch TV for your living room. This screen size, when coupled with the right set of features, can ensure great entertainment when you're hosting or even a cinematic experience for a smaller group. Here are some 65 inch TVs for your home that pack the right mix of specifications and features.
TCL 163.9 cm (65 inches) 4K Ultra HD Certified Android Smart QLED TV
The display of the TCL TV uses Quantum Dot nanocrystals, making its visuals more vibrant and colourful. This is further enhanced by Dolby Vision technology which improves the colours, contrast and brightness levels for supported content. Its 4K UHD resolution ensures great detail for all your 4K content. With HDR10+ also supported by the TV, it processes and optimises images frame by frame for the best results. The TCL TV also features an IPQ Engine to identify and optimise various types of scenes dynamically. Additionally, you can also use Google Assistant on the TV for voice commands and easy controls.
Vu 164cm (65inches) Cinema TV Action Series 4K Ultra HD LED Smart Android TV
The VU TV features a Pixellium Glass display with 40% enhanced brightness for great visuals. Its brightness can go up to 500 nits, helping you see better even in low lit scenes. It supports leading high dynamic range standards such as HDR10 and Dolby Vision. This helps it deliver better colour accuracy and vibrancy. The native 4K resolution can ensure a refresh rate of 60Hz, giving you smooth visuals without a compromise in picture quality. The VU TV comes with MEMC (Motion Estimation, Motion Correction) feature for blur and jitter-free even during action scenes. It features a 100W soundbar speaker inbuilt, powered by JBL speakers.
LG 164 cm (65 inches) 4K Ultra HD Smart IPS LED TV
The LG TV's 4K resolution IPS display promises to give you fine detail and vivid colour with every scene. It features 4K Active HDR support, which covers HDR10 and HLG and is complemented by LG's dynamic scene-by-scene optimisation technology. With DTS Virtual:X sound on the model, your audio will feel truly immersive. Powered by a Quad-Core processor, the TV aims for a lag and noise-free 4K experience. Featuring both Google Assistant as well as Amazon Alexa, your voice can now be the new remote control for the TV. Additionally, superior wireless connectivity makes it seamless to link your Apple devices as well as Bluetooth audio devices.
Sony Bravia 164 cm (65 Inches) 4K Ultra HD Smart Android LED TV
The combination of the X1 4K processor and support for 4K HDR helps the Sony Bravia TV deliver true clarity and colour richness for a realistic experience. This is brought to you by the Triluminos display, which aims for vivid visuals for your entertainment. Its MotionFlow XR100 feature helps it show smooth and sharp details even during fast-moving action sequences. The great visuals on the TV are complemented by multiple great audio features. For instance, the Clear Phase Audio feature ensures uniform reproduction across all frequencies. The Bass Reflex Speakers and S-Force Front Surround enhance your immersion across a wider listening area.
Samsung 163 cm (65 Inches) Wondertainment Series Ultra HD LED Smart TV
The Samsung TV comes with a Personal Computer Mode that allows you to share your computer's display wirelessly onto the TV screen. It also allows you to tap into your work PC or edit Microsoft Office files directly on the TV. Its Home Cloud feature ensures that the most important files from your smartphone are automatically backed up safely onto your TV. The Live Cast feature allows you to broadcast from your Samsung phone any time to your TV. If you're a music lover, you'll like the Music Player mode too. Support for Bixby and Alexa allows you to choose your voice assistant from the two and control your TV and possibly your house too.
Redmi X65 164 cm (65 inches) 4K Ultra HD Android Smart LED TV
The Reality Flow display of the Redmi X65 TV uses intelligent frame insertion to provide jitter-free sports and action sequences. Its 30 watts of audio output can pack a punch. It supports Dolby Atmos for an immersive experience. The latest version of the Patchwall platform runs on the TV, and it allows features like Universal Search and Kids Mode. It also creates smart recommendations through curated lists of the content you'd like. You also get direct access to a wide range of live channels. The platform is based on Android TV 10, allowing it to take full advantage of the Play Store's expansive library of apps for your TV.