Amazon Great Indian Festival sale
Up to 60% off on Electronics and other items.
Click here to know more
Advertisements
In what could be the single biggest leak suffered by an Indian telecom company, a database of user information of Reliance Jio users has been leaked online. The leak included personal user information like email addresses, Aadhar numbers and more. The leak was first reported by Fonearena. The publication said information pertaining to 120 million users had been leaked online. The website displaying leaked Jio user infomation, already suspended since the initial report, showed information like Name, Jio phone number, email address, circle-ID and Adhaar number, of Reliance Jio users.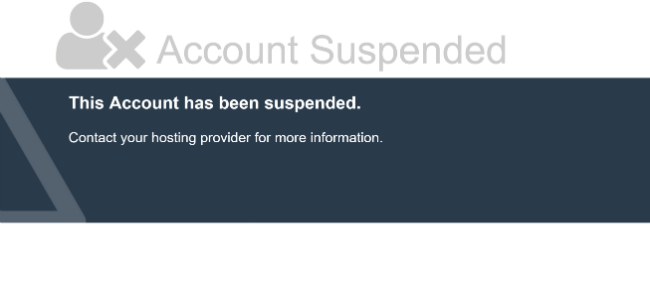 It's worth noting that the Adhaar numbers for all users doesn't seem to be visible, as is seen in the screenshot below, and on Fonearena's own screenshots as well. Reliance Jio responded to Fonearena's query about the mattery, saying:
"We have come across the unverified and unsubstantiated claims of the website and are investigating it. Prima facie, the data appears to be unauthentic. We want to assure our subscribers that their data is safe and maintained with highest security. Data is only shared with authorities as per their requirement. We have informed law enforcement agencies about the claims of the website and will follow through to ensure strict action is taken."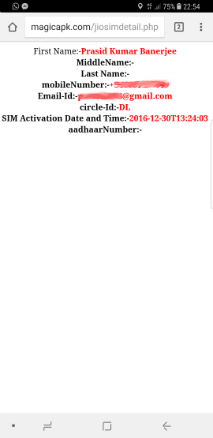 While Jio claims that the data is "unauthentic", our searches seem to suggest otherwise. As you can see in the screenshot above, I checked for my personal data, and the information provided checks out (which is why I'm hiding it here). Jio still maintains that the data leaked was inauthentic. There is no information on who is behind this massive user data leak, but Jio says a probe is underway. The website called magicapk.com was registered on GoDaddy in May 2017.