A seemingly innocent wallpaper is causing Android phones to crash. The issue is related to the way Android phones compute luminance is computed. Google and Samsung are close to releasing a fix in an OTA update.
We're in a year when an invisible virus has practically made the world come to a standstill. And if you thought it can't get weirder, there's a wallpaper that is making smartphones crash and bricked. A seemingly innocent-looking wallpaper of a sunset is causing smartphones, primarily by Samsung and Google, to crash and become unusable. There have been multiple reports about users having to factory reset their phones and losing all their data, in order to make their devices functional again, after applying the wallpaper.
Here's the wallpaper in question —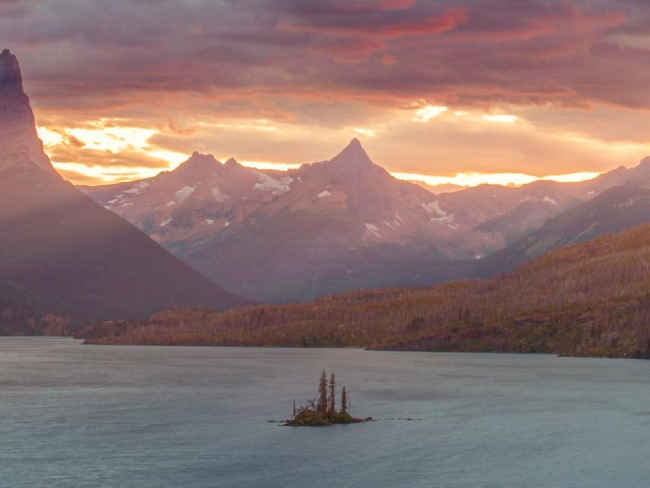 Anyone looking at this wallpaper will see a stunning landscape with mountains, clouds and a lake. But it's what's happening behind the scenes that's causing a havoc among smartphone users. Popular tipster Ice Universe also warned his followers about the wallpaper. Thankfully, it's only the original image that's causing phones to crash, and not when you take a screenshot or when you download it off social media.
What's happening to phones which apply the wallpaper?
When this cursed image is set as the wallpaper, users are reporting the phone crashing and getting stuck in a bootloop. Some users got it fixed by accessing Safe Mode and changing the wallpaper, but many have had to factory reset their smartphone, ending up losing all their data.
Why is a wallpaper crashing phones?
While it's still not completely clear, it seems like an incorrectly coded Google colour profile in the image is causing the image to wreak havoc on smartphones. In one of the discussions on Twitter about this lethal wallpaper, a Google representative named Romain Guy said "the real problem is the way luminance is computed."
According to a report by 9to5Google, the bug is not affecting devices running on the Android 11 beta, or Huawei devices with no Google support or Android phones with heavily skinned interfaces. That's one good thing to come out of Huawei not being able to use Google services.
Will there be a fix?
According to a report by SamMobile, Samsung is close to releasing a fix that will be issued over the air. Google may also patch the issue in the forthcoming security patch.