The images show a device with Samsung's UI and the model number SM-G929F. It was reportedly under development by the company between 2015-2016 but was cancelled.
It has been rumoured since 2011 that Samsung is working on a smartphone with a foldable display and the company also admitted that it's coming next year. Named Galaxy X, the device was reportedly showcased behind closed doors at CES this year. However, to get to this point, Samsung has definitely worked on one or more prototypes and an image of a scrapped model has now surfaced. Some images of Samsung's Project V with the model number SM-G929F were posted on Twitter, giving a hint at what we can expect from the upcoming Samsung phone with a foldable display.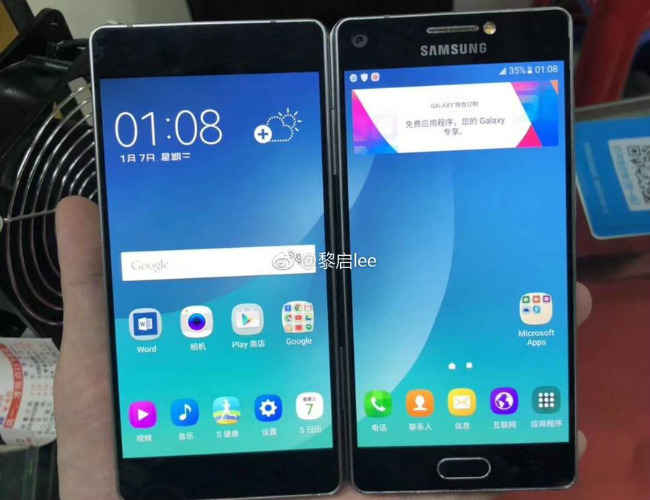 As per the images released by @MMDDJ_, via Slashleaks, Samsung's Project V is the sort of prototype one could have expected from the company in circa 2015. The smartphone is quite thick and the secondary display flips out like a hardbound books' cover. The secondary display is thinner and more like a flap. It immediately reminds one of the ZTE Axon M from last year, which looks almost the same. Going by the old Play Store icon and the SM-G929x model number, which sits somewhere between the Galaxy S6 and S7, the company could have been working on Project V between 2015 and 2016. There is no information on why Samsung called off the project, however, as these photos don't come from an official source, we suggest that you take them with a pinch of salt.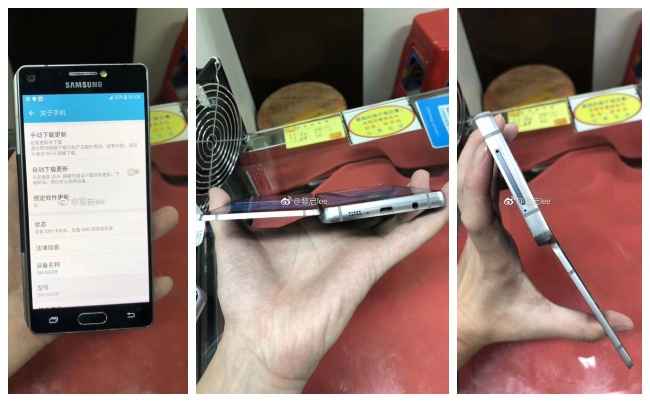 As mentioned earlier, Samsung has confirmed that a foldable smartphone is in the works. A recent report tipped that the upcoming smartphone, rumoured to be called Galaxy X, could be unveiled at Mobile World Congress 2019 and could cost $1,850. The parts needed to build the device are said to go into production in November. The handset is reported to feature a fold-in-fold-out design with an in-folding curvature of 1R (0.1 mm), while the out-folding curvature could have a 5 radius of curvature. You can read more about the device here.