Vostro 3501
Popular tech to stay connected anywhere. Save more on exciting Dell PCs.
Click here to know more
Advertisements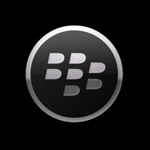 The drama between Research in Motion and the Indian government continues. Negotiations are ongoing, but Indian officials said they do not have access to BlackBerry Messenger or BlackBerry Enterprise Service content in a readable format.
"Voice, SMS and individual email communication can be intercepted and monitored by Security Agencies in readable format," India's Press Information Bureau (PIB) said in a Friday statement. "However, Security Agencies are not able to intercept & monitor the communication made through Blackberry Messenger Service and Blackberry Enterprise Service in readable format."
"RIM confirms that it is fully cooperating with the Government of India and is enabling carriers in India to be able to provide the same degree of lawful access to consumer data services, including BlackBerry Messenger (BBM), that occurs with respect to other consumer products and services offered by other companies including RIM's competitors," RIM said in its own statement.
[RELATED_ARTICLE]RIM and India have been negotiating about access to its BlackBerry service since August. In October, the PIB announced that the two parties had reached an interim agreement, and that RIM would have until Jan. 31, 2011 to provide the Indian government with a final solution. RIM denied denied that any deal had been made.
"We're trying to find solutions where everybody's interests are in one sense protected," he said. "It's going to take a little time, because it's a new technology."
Previously, India had made several threats to cut off BlackBerry service in the country, saying it would give BlackBerry the boot if RIM didn't provide the keys to information traveling over its network. India cited security concerns, but RIM maintained that it couldn't give access its Enterprise Service because even the company itself didn't have it. RIM has repeatedly asserted that the network was designed to prevent RIM or any other third party to have access to encrypted information on the server.
Pillai told the Journal that RIM has in fact provided a solution for BlackBerry Messenger that will be implemented by January's end.

Copyright © 2010 Ziff Davis Publishing Holdings Inc.