Whether you like the OnePlus Concept One prototype or not, it's safe to say it turned heads when the popular Chinese electronics manufacturer showcased it at CES earlier this month. If you're a fan of it, here's a fun fact for you: the OnePlus Concept One prototype originally donned a plain black leather finish before it took on McLaren's signature papaya orange look for the CES demoes. OnePlus recently published photos of the prototype smartphone in its original black trim on the OnePlus Community while sharing a bit more information on its conception.
Renowned automaker McLaren started using the papaya orange colour in 1968 for Formula One races, beginning with the McLaren M7A. Today, it's seen on the 720S sports car as well. OnePlus, which has often collaborated with McLaren to create McLaren-inspired OnePlus models, says it drew inspiration from the 720S when it styled the Concept One prototype. "We worked with McLaren on applying the same premium leather that is used on the 720s," comments Kevin Tao from the OnePlus Industrial Design team.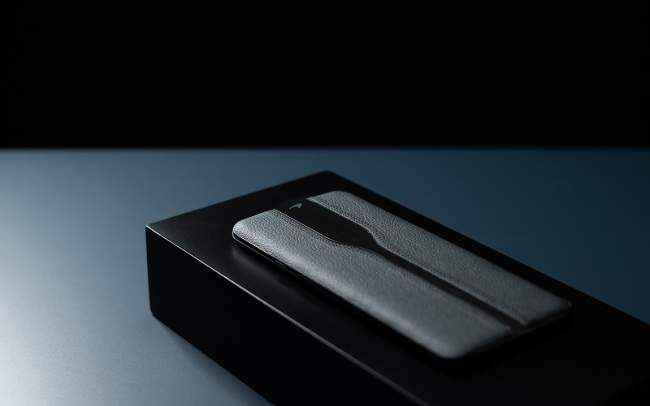 According to Tao, it took OnePlus three months to optimise that famous 'invisible cameras' technology on the Concept One prototype for speed and power consumption. OnePlus new technology, which uses electrochromic glass, can electronically hide or show the camera stack on the rear panel of the Concept One prototype in 0.7 seconds. Talking about mainstream availability of the technology in the market, Tao adds, "A new technology application requires user and market feedback, and when the time is ripe we will introduce it to the market."
Tao also believes OnePlus is stepping into a new design territory that reflects the marriage of traditional design elements (colours, material, finish) on a smartphone with electronic components, as seen on the Concept One prototype. "We are now working with materials that have dynamic properties, properties we can control and tune however we like, and that then become part of the functionality of a device," he adds. It's entirely possible that the 'invisible cameras' technology we saw on the Concept One prototype will make it to the market in a OnePlus model someday soon.