Want to modernise your banking loan application?
Build an application that analyses credit risk with #IBMCloud Pak for Data on #RedHat #OpenShift
Click here to know more
Advertisements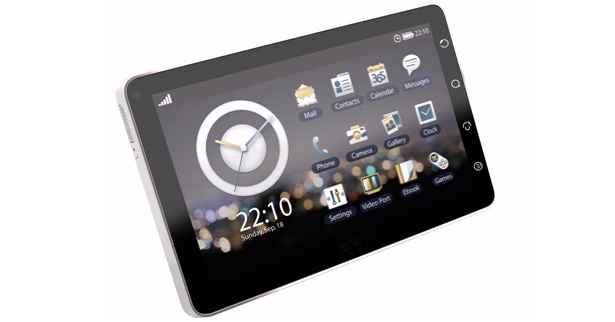 Olive Telecom has unveiled the OlivePad, an Android 2.1 3G tablet that's also a quad-band 2G phone. Dell Streak-like, the 7-inch smartphone/tablet is priced at Rs. 25,000 and will release in the "third week of August" in India. The company also announced the capacitive multi-touch tablet will be upgradeable to Android 2.2, FroYo, around October.
Calling the OlivePad VT-100 a "window to the world in your [largish] pocket", Olive Telecommunication has shown a will to compete with Apple in the handheld space, and Mr. Arun Khanna, Chairman of Olive Telecommunication, made several references to the iPad and the fruity computer giant as their chief competitors. We had a chance to play around with the 7-inch OlivePad, and got the impression that this is no empty boast, rather that the surprisingly sturdy and well-built OlivePad might be a serious Android contender in the tablet space, even supporting video calling over its 7.2Mbps HSUPA 3G connectivity, and access to more than "1 million free apps" in the Android Market (no paid apps until an Indian payment solution is agreed upon, much to everyone's happiness).
Powered by an ARM11 600MHz processor, the OlivePad is based on the new Qualcomm MSM7227 chipset, and features 512MB RAM, 512MB inbuilt flash memory, and microSD expandability up to 32GB, aside from a CMOS 3MP camera and webcam. It also has full Flash support, as well as WiFi (802.11b/g), Bluetooth 2.0 (EDR), and microUSB connectivity.
Supporting 720p video playback, the OlivePad has a 3.5-mm jack and offers good media features, playing the following formats: 3GP, MP4 AVI, and MP3. Weighing in a substantial 410 grams, the 7-inch tablet has dimensions of 110x11.5x179.4mm, and a 3240mAh Li-polymer battery that gives 16 hours of standby time, and 7 hours of talk time.
With inbuilt GPS, the OlivePad offers Google Maps and MapMyIndia navigation, and also has a gravity and ambient light sensor, apart from a compass and full-fledged internet browser with full Flash support.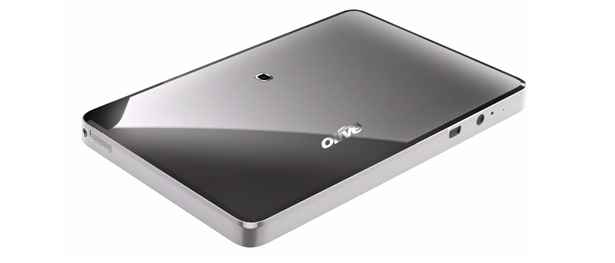 Looking at its reasonable price point and its many features, the OlivePad looks like it will have a strong chance in the mobile space, and might just be perfect for those looking for visual real estate as well as a larger form factor. In our short while with the product, the OlivePad and its multi-touch screen seemed very responsive and snappy, and access to the numerous free apps on the Android Market was a major plus point.
While the OS is not fully-vanilla Android 2.1 and slightly customized, it puts the OlivePad bounds ahead of the similarly sized and fellow smartphone/tablet hybrid, the Dell Streak, which runs on Android 1.6 that's heavily customized with Stage UI. Just like the Streak though, the device's capabilities as a phone are rendered unwieldy by its size, and in fact, is two inches bigger. Mr. Artem Orange, CEO Olive CIS/CEE, recommended that you use the OlivePad with Bluetooth headsets and loudspeaker, but also confirmed that the company will not be bundling headsets, and that it would be up to the carrier to offer them.
Speaking with David Hines, CEO of Olive America, we learnt that Olive is focussing on catching up with the leading phone and tablet manufacturers abroad, and will also be releasing its own LTE 3.9G devices soon. Not elaborating about further India plans and if there were any more major products expected over the next few months, Mr. Hinds simply assured us that they will continue making innovative devices, and with a portfolio of the triple-SIM OliveWiz phone, the hybrid Li-ion and AA battery-powered OliveFrvrOn phone, the 3G embedded OliveZipbook netbook, and the OliveNexus pocket router, we find ourselves excited.
Mr. Artem Orange, also emphasized the great response Olive and its products have been receiving in Central/Eastern Europe, as well as Russia, while Mr. Arun Khanna spoke of the company growing in Mexico and parts of Africa as well. Olive has also launched the Olive Global Design Centre in Gurgaon, NCR.