Amid several rumours last year, including specs of a Samsung Galaxy S i9000 successor, nothing really happened. We've carefully waded through these rumours, since experience tells us the Korean giant is anything but half-baked, and to our way of thinking, a successor should be an evolutionary step forward, not a gentle refresh!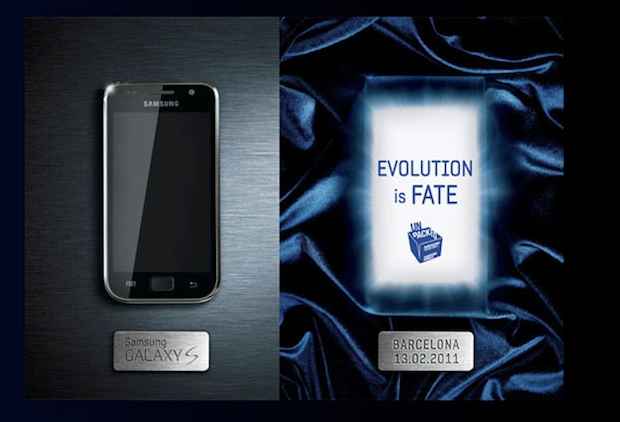 Samsung has faced criticism very recently for not including a more powerful, yet frugal dual core processor in the Google Nexus S. People go as far as saying the company would deliberately imbue their own flagship droid with better hardware than one carrying a "Google" moniker. After all, wouldn't you? The Nexus S runs a 1 GHz single core and no more.
What we're seeing now, is irrefutable evidence of there actually being a Galaxy S successor, and that too, very close to release. And what better platform for a launch than the Mobile World Congress? In keeping with their secretive nature, Samsung has been mum for the most. However, they've "intentionally" let a few beans spill through, no doubt to keep us interested, and our noses sniffing in the right direction. Check out the video below:
Admittedly the video doesn't tell us much, other than the phone seems slimmer than the Galaxy S, and the sides seem to be chromed, whether this is a faux chrome finish, or really metal, we cannot say. There is also a website devoted to the upcoming Samsung MWC release, check it out here. The advertising handle being used is "Evolution Is Fate".
Among rumoured specifications we've listed the most noteworthy ones being a dual core, 1 GHz processor. This is big news given that dual cores bring about battery life benefits, in addition to the obvious extra processing power. We're not sure about which dual core - there are equal chances of it being an Orion SoC or an NVIDIA Tegra 2 part. The display size goes up to 4.3-inches, and features a Super AMOLED Plus screen - no doubt to compete with the likes of the Apple Retina display. Unconfirmed reports also point to a marginally larger battery - 1,650 mAh. If so, this will be most welcome, although our logic tells us this might be unlikely, given dual cores' frugality in terms of power consumption.
That's about all we know. Like you, we're keeping an eye on the link mentioned a couple of para's above for more leaks.