Xiaomi announced MIUI 12 for global users in an online event today. MIUI 12 will start rolling out to Mi, Redmi and Poco smartphones from end of June. MIUI 12 puts an increased focus on UI aesthetics and some productivity-improving multi-tasking features
Xiaomi announced the global version of MIUI 12 in an online event. With an increased focus on UI aesthetics and some productivity-improving multi-tasking features, MIUI 12 will start rolling out to Mi, Redmi and Poco smartphones from the end of June. Beta builds of the custom Android skin will be available from next week. The custom Android skin was previously announced for the Chinese market.
MIUI 12 rollout schedule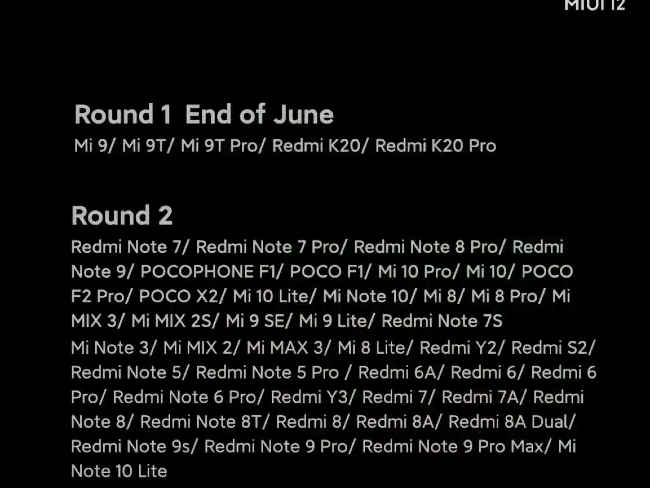 Xiaomi announced MIUI 12 will start rolling out to Xiaomi devices from end of June. The event did not touch upon India availability specifically, details of which will be released by the Xiaomi India team in the coming few days.
The first batch of devices that will receive MIUI 12 includes the Mi 9, Mi 9T, Mi 9T Pro, Redmi K20 and Redmi K20 Pro.
In round 2, a lot more devices will receive the update. The second list includes —
Redmi Note 7 Pro
Redmi Note 8 Pro
Redmi Note 9
Poco F1
Mi 10 Pro
Poco F2 Pro
Poco X2
Redmi Y2
Redmi Note 6 Pro, and more.
We noticed devices as old as the Redmi Note 5 Pro and Redmi Note 5 in the list of devices scheduled to get the update.
Xiaomi said MIUI 12 is a product of a decade's worth of research and innovation and the latest version goes big on design, privacy and multi-tasking. Here are the top features announced today —
Universal Casting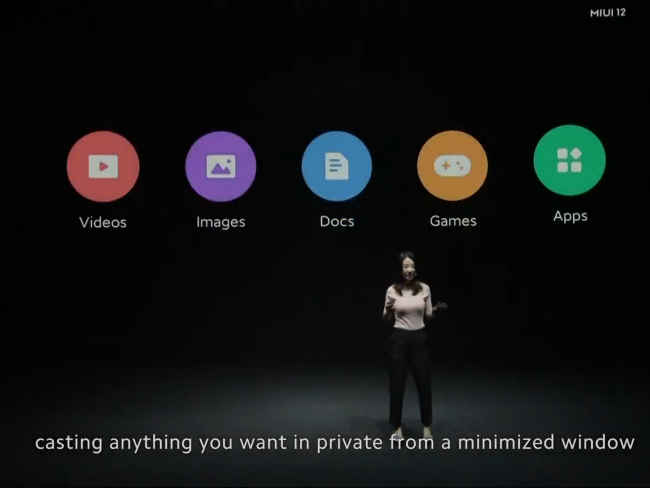 MIUI 12 will support universal casting to TVs and displays that supports Miracast. Xiaomi announced that you can cast just about anything from your phone — Videos, games, docs, apps and more.
Furthermore, private messages you receive while casting the screen will not be shown on the big screen. You can also exit the cast screen from your phone and go somewhere else, and it won't impact the casting process.
Floating windows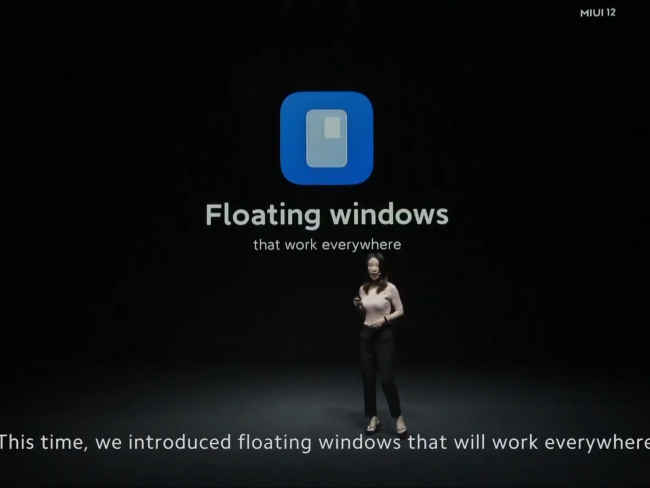 Xiaomi also announced floating windows to allow quick replies to messages from within another app like Instagram. Floating windows are not just for messaging apps. According to the demo, you can even make a game float on the main screen while it's loading or keep a video in a floating window while you do a quick Google search.
The window can be enlarged to enter the app in full screen or kept minimised in the corner. Notably, the floating windows aren't bubble-shaped like we see with Facebook Messenger and the likes. Instead, it forms a small rectangular window in the corner and may cover part of the app you're on.
Animation render engines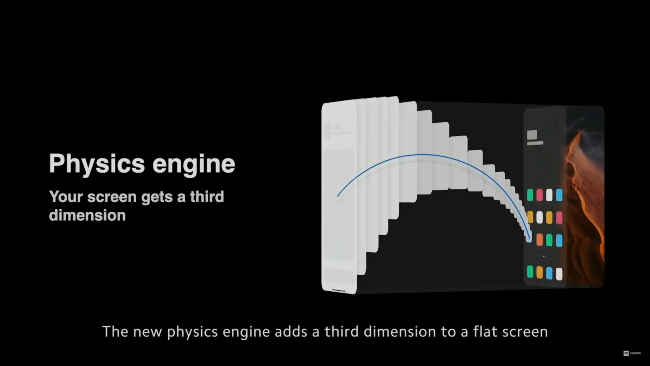 MIUI 12 has restructured animation rendering with a new physics engine. There's a new animation framework called Light Cone Animation Framework that adds real-time gaussian blur to the background with varying degrees of blurring. The same rendering engine also introduces dynamically rounded corners that changes as you click on an icon to when the app opens.
The Physics Engine delivers tangible feedback to UI actions, whether you are pulling an app from a corner, or tapping on an icon upfront or tilting it to the corner. The opening animation of apps also happens with a 3D touch making it look like it pops out of the screen. The weather app is also updated to show weather elements on the screen. Icons also got a big upgrade with the inclusion of layers. You will now see elements in the icons change shape with the passage of time. There's also a new iOS-like Control Center that gives you control over frequently used settings. It's basically a redesign of the quick access bar in the notification shade.
Animations are present across the interface and even in the Settings app. The About Phone section will visualise information like storage space. Clicking on it will give an even more visual breakup of what's eating your space.
Super Wallpapers

Xiaomi has collaborated with NASA to let you tour plants from your phone screen. Called Super Wallpapers, they animate the home screen, lock screen as well as the Always-On display offering a detailed peek into a planet's geography. What's more, you can even see the planets change from day to night as the sun sets.
Permission notification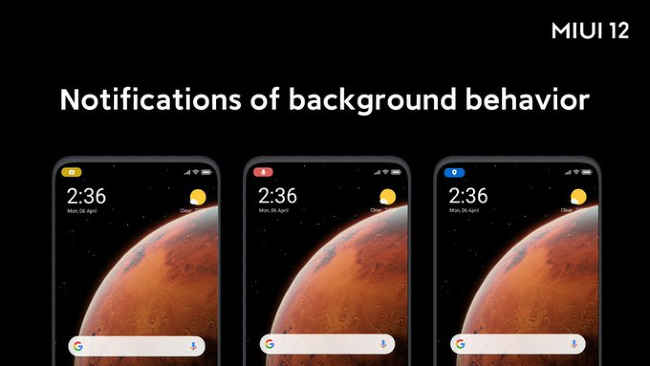 Xiaomi will finally notify users of background behaviour. When critical components of your smartphone like the microphone, camera and others are used, you will see a sticky notification informing in the status bar. There's now the option to let apps use location services only when the app is running in the foreground, and these settings are available for seven critical scenarios including contacts, camera, microphone, storage, calendar, location and contacts. MIUI 12 will also provide an option to keep details like a location from being shared when you are sharing a photo. This is turned on by default.