OnePlus TV 32Y1 - Smarter TV
Android TV with superior craftsmanship and elegant design - Buy Now
Click here to know more
Advertisements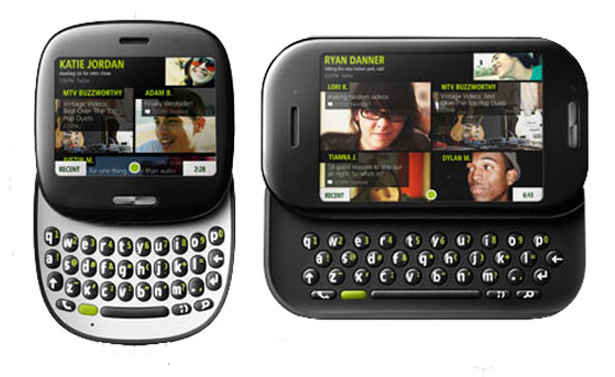 Project Pink has laid itself bare, unveiling the names of the devices that were codenamed Turtle (left) and Pure (right). The siblings emerging: the smaller, vertical sliding Turtle shall be called Kin One; the bigger, horizontal sliding Pure will be Kin Two.
Featuring a whole new breed of Windows - a cloud-based social networking OS - the Sidekick inspired phones are manufactured by Sharp, survive on instant messaging, and sport the following specifications:
KIN One
KIN Two
Display
2.6" TFT, QVGA (320 x 240)
capacitive touch screen
3.4" TFT, QVGA (480 x 320)
capacitive touch screen
Camera
5.0MP CMOS with anti-shake, autofocus, dual LED flash
8.0MP HDR CMOS from Omnivision with anti-shake, autofocus, Lumi LED flash
Memory
256MB DDR RAM, 4GB storage
256MB DDR RAM, 8GB storage
Connectivity
EV-DO Rev A, Bluetooth 2.1 w/A2DP, Hi-speed USB, 802.11b/g
EV-DO Rev A, Bluetooth 2.1 w/A2DP, Hi-speed USB, 802.11b/g
Speakers

Mono
Stereo
Battery
1240 mAh
1390 mAh
Form Factor

Vertical slide, QWERTY
Horizontal slide, QWERTY
Others
Assisted GPS, FM radio, accelerometer
Assisted GPS, FM radio, accelerometer
The two compact, sturdily-built devices shall launch in May, with Verizon Wireless in the United States and Vodafone (Germany, Italy, Spain and UK ) in Europe. Their social networking geared operating systems have an easy on the eye Metro UI interface, but are not quite Windows Phone 7, and do not offer much choice in terms of expandability and are missing some core elements alongside a few advanced features - no browser support for Flash Lite or Silverlight; no native image/video editing software; and for social phones, it is surprising they do not have a universal inbox or calendar support.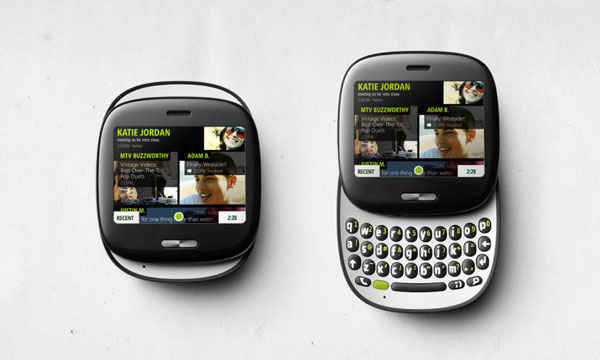 The phones however, while not offering advanced functionalities, still manage to serve up a lot - with their economical Zune pass, and their Zune HD players and Zune-based browsers, which are compatible with both PCs and Macs. The cloud-based custom Kin OS automatically uploads images and videos to the Kin server with a service called Kin Studio, and you just need to log in to find them all in your limitless online storage. Kin Spot, another service, plays the role of picture sharing/uploading tool for the social networking sites, primarily supporting only Facebook and MySpace. Kin Loop is the news, event and update stream, continuously feeding data in realtime, unless the user opts-out explicitly. The phones also offer HD video recording.
The capacitive touch-screens sport a gesture-based multi-touch interface, and it looks responsive. In short, these phones are geared towards feature-rich seamless simplicity, instead of subtle intricacies, and serve their calm purpose with Silverlight.