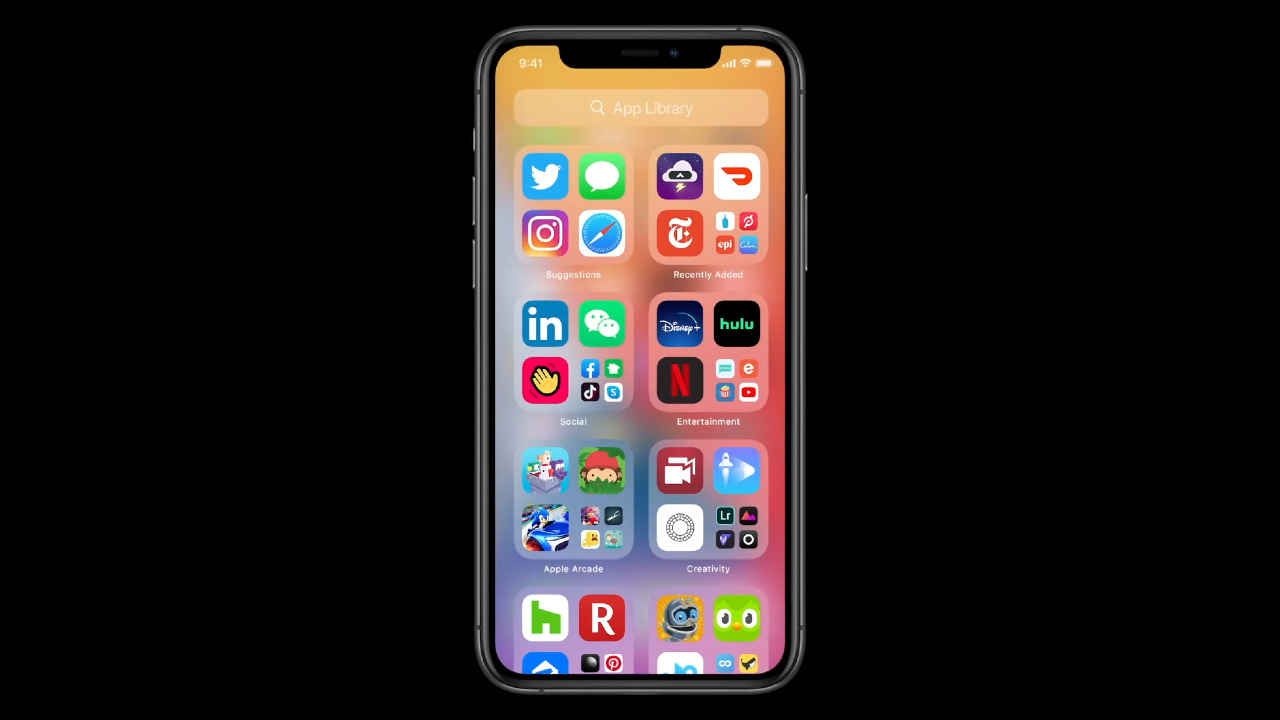 HIGHLIGHTS
The WWDC 2020 keynote address revealed new features for iOS 14 and iPadOS 14.

And if you haven't already noticed, the rumoured transition to iPhoneOS never happened.

Here's what's new in iOS 14 and iPadOS 14.
Apple's World Wide Developer Conference has finally kicked off and the first topic of discussion was iOS14. In case you didn't notice, the name of Apple's mobile operating system continues to follow the existing 'iOS' nomenclature, and does not go back to the iPhone OS name, like some rumours recently suggested.
Apple will also be hosting over a hundred engineering sessions which is now free to attend. You just need to tune in via the Apple Developers app or on the Apple Developers website.
During the keynote, a number of new features were announced that would be a part of iOS 14.
What's new in iOS 14?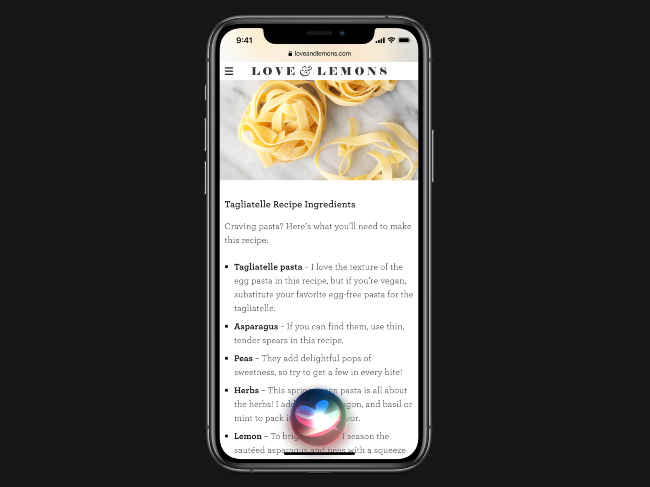 Widgets
Apple had already introduced widgets to iOS in a rather limited capacity, but iOS 14 super charges widgets. Besides being able to choose multiple sizes for widgets, users will finally be able to combine Widgets with Apps on the homescreen. Users iwill be able to customise the homescreen of their iOS device with their favourite combination of widgets and apps. Android did this years ago, but for iOS users, this is bound to create a whole new experience of getting access to things they use most frequently.
App Library
One of the biggest pain points for many iOS users is managing the large number of apps they end up installing. While most users have the first few pages committed to memory, the rest of the pages upon pages of apps remain mostly unloved. App Library will allow you to clean up the excess pages of apps by putting apps into folders based on the app category. When enabled, users will be able to "hide" the pages of apps you don't really access, replacing them with an App Library view. Think of it like a super-charged version of folders. If your OCD has been greatly challenged by the inability to hide the numerous app icons, you're going to absolutely love App Library.
Picture in Picture
Users of the iPhone will finally get Picture-in-Picture functionality, which will work across the entire user interface of iOS 14. Users will be able to resize the picture in picture box and be able to control the floating window with complete ease.
Siri Updated
Siri has received perhaps its biggest update in years, getting a visual redesign as well as being super-charged with new capabilities. In iOS 14, Siri won't take over the screen when invoked. Perhaps the feature that will interest most of you the most is the ability to send voice notes via Siri. Siri can now also do live translations on device, keeping in line with Apple's premise of customer privacy.
Apple Translate
Piggybacking off the new Siri capabilities, Apple Translate is a translation app based on the premise that people are often looking for conversational translations, and not academic ones. The app will support 11 languages at launch, with more coming in later months.
Messages
The messages app gets a number of new features, the most interesting ones being able to pin contacts and conversations to the top of the Messages app. Bigger, and more useful changes come to group messages though. Those involved in group conversations in the Messages app will be able to utilize in-line replying and also get mentions. Since group messages can get very noisy, users will also be able to choose to be notified only when their name is mentioned in a conversation.
Maps
Apple also announced a number of new features for Maps, but most of them for now, will be limited to very few cities. The list, sadly, does not have any Indian cities on it. In the new Maps app, users will be able to find points of interest in cities of their choice. Apple Maps iOS also now getting "cycling" as a means of transportation, but the feature is going to be limited to five cities at launch.
What's new in iPadOS 14?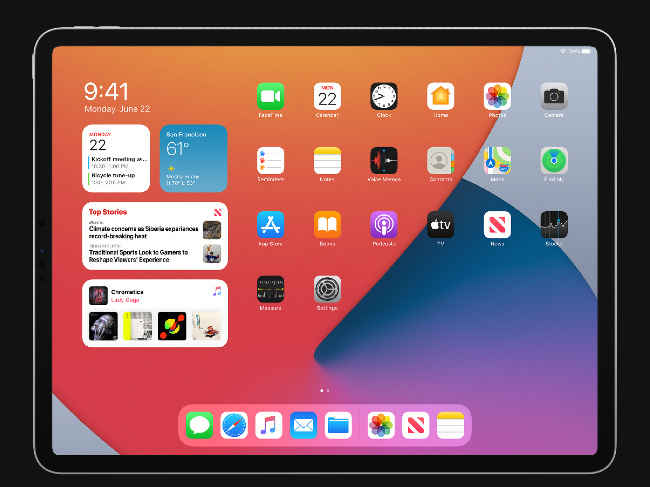 While iOS 14 remains more of an iPhone-centric operating system iPadOS 14 brings all of iOS 14's features to the iPad, along with a few exclusive nuts and bolts.
Sidebar
Apps like Photos and Music are getting a new Sidebar that will offer most frequently used aspects of those apps right at the fingertips of the user. Users will be able to move photos from one section of their gallery to another, or maybe move them to another album altogether. The sidebar allows that to happen with a simple drag-and-drop behavior. The Music app has also received a full redesign, including a full-screen experience.
New Search
iPadOS 14 now incorporates a completely new Search experience. When you pull down to search, the search bar will simply float over whatever it is that you have open. This means that search won't interfere with whatever it is you have open. Second, Search won't just be implemented for apps, but will actually be a universal search, being able to pull results from everywhere.
Pencil Supercharged
The most significant update part of the iPadOS 14 update is coming to the Pencil's functionality. Users will finally be able to treat hand-written content the same as digital text, allowing you to select, move and format it accordingly. Moore importantly, users will finally be able to convert handwritten text to digital text on the fly, a feature that's bound to increase the popularity of the Apple Pencil significantly.
iOS 14 and iPadOS 14 Availability
Apple's next generation of mobile operating systems will be available later this year when the company launches their next iPhone. However, for those who are eager to test drive the betas, the public beta for iiOOS, iPad OS and WatchOS wll go live in July. This will be the first-time apple is offering a WatchOS beta.