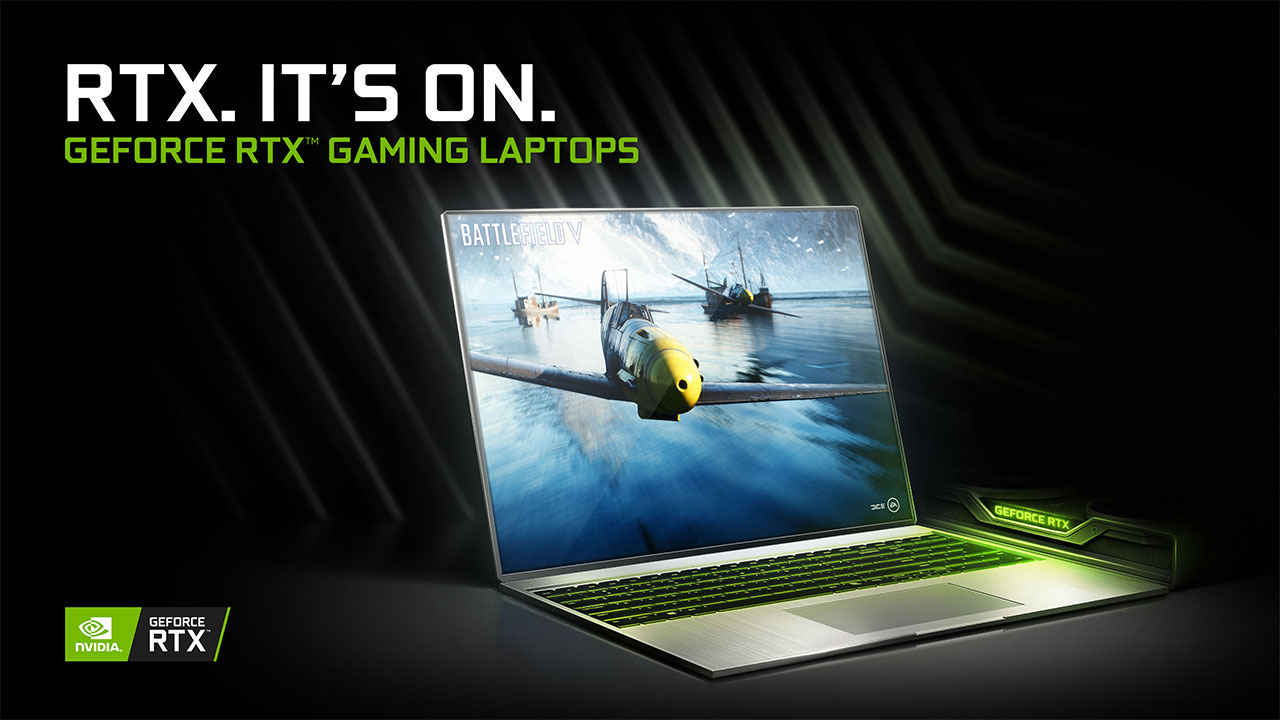 HIGHLIGHTS
Nvidia announces RTX 2070 and RTX 2080 for laptops

New Max-Q design is twice as efficient as before

Laptops with RTX 2060 to now start at $999
Nvidia, today, has made a number of announcements that are bound to make gamers look forward to the lifting of this lockdown. Today's announcements have three main components; two new GPUs for laptops, improvements to the Max-Q technologies and a price reduction on the RTX 2060 laptops.
Laptops go Super
Nvidia has today announced that some of their Super series of GPUs will now be available on the mobile platform as well. Gamers will be able to pick up laptops with either an RTX 2070 Super or an RTX 2080 Super GPU from later this month. The new Super GPUs come with more CUDA cores in comparison to their non-Super counterparts, but surprisingly, clock speeds that are a hair slower too. Both the RTX 2070 Super and RTX 2080 Super (Review) GPUs for laptops will feature 8GB GDDR6 memory operating at speeds of up to 14GB/s, with a memory bandwidth of up to 448GB/s.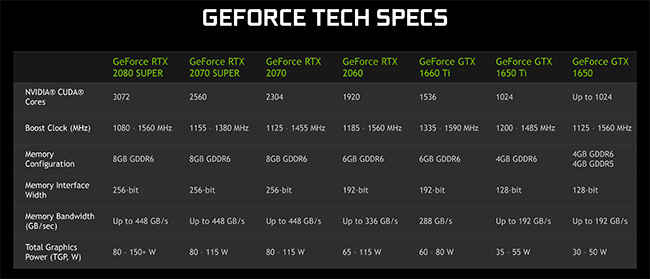 New Max-Q
Nvidia had introduced the Max-Q platform as a means of making gaming laptops more efficient both in terms of power and performance. Nvidia has today announced a new set of improvements to the Max-Q platform that seeks to double the efficiency. The first of these improvements is at the hardware level, where Nvidia says they are now using low voltage GDDDR6 memory modules as a sure-shot way of being more energy-efficient. Additionally, Nvidia is now employing Dynamic Boost, a way for the "system" to shift power between CPU and GPU on a per-frame basis, so that both the CPU and GPU can always have the power they need. Nvidia says that typically the CPU gets limited to 35W of power and the GPU to 85W, but Dynamic Scaling would be able to move power below and over those limits to the components as and when needed. Besides these two features, we also get DLSS 2.0 which is the result of a much improved neural network and can generate imagery at a lower-than-native resolution, which appears to be as good, if not better than the native one.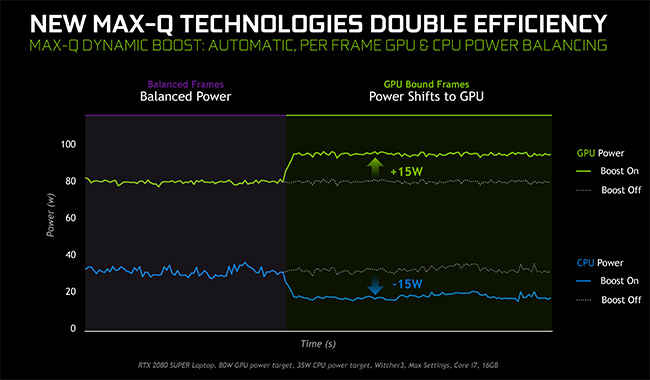 RTX 2060 Price Drop
Up until now, gaming laptops with the RTX 2060 (Review) GPU have had a starting price of roughly $1200 or more, depending on the OEM. Nvidia has today announced that laptops powered by the RTX 2060 will now start at $999, making it a lot more affordable. According to Nvidia's press release, "RTX 2060-powered laptops starting at $999 include the Acer Nitro 5, ASUS ROG Strix G15, HP Omen 15, MSI GF65 Thin, the Lenovo Legion Y540 and 5i and the MSI GF65 Thin, with more to be announced later."
If you have been in the market looking for a new gaming or even a creator laptop, it would be a very good idea to simply wait a few weeks for these new machines to hit the market. Even if you don't care much for the 2070 Super or the 2080 Super, the newer Max-Q technologies rely on new hardware features such as low voltage GDDR6 memory and new regulators to improve the overall performance of the platform. We expect that new SKUs coming out start mid-April will incorporate these newer hardware improvements, so might be a better idea to just wait a few weeks.
Image Courtesy: Nvidia