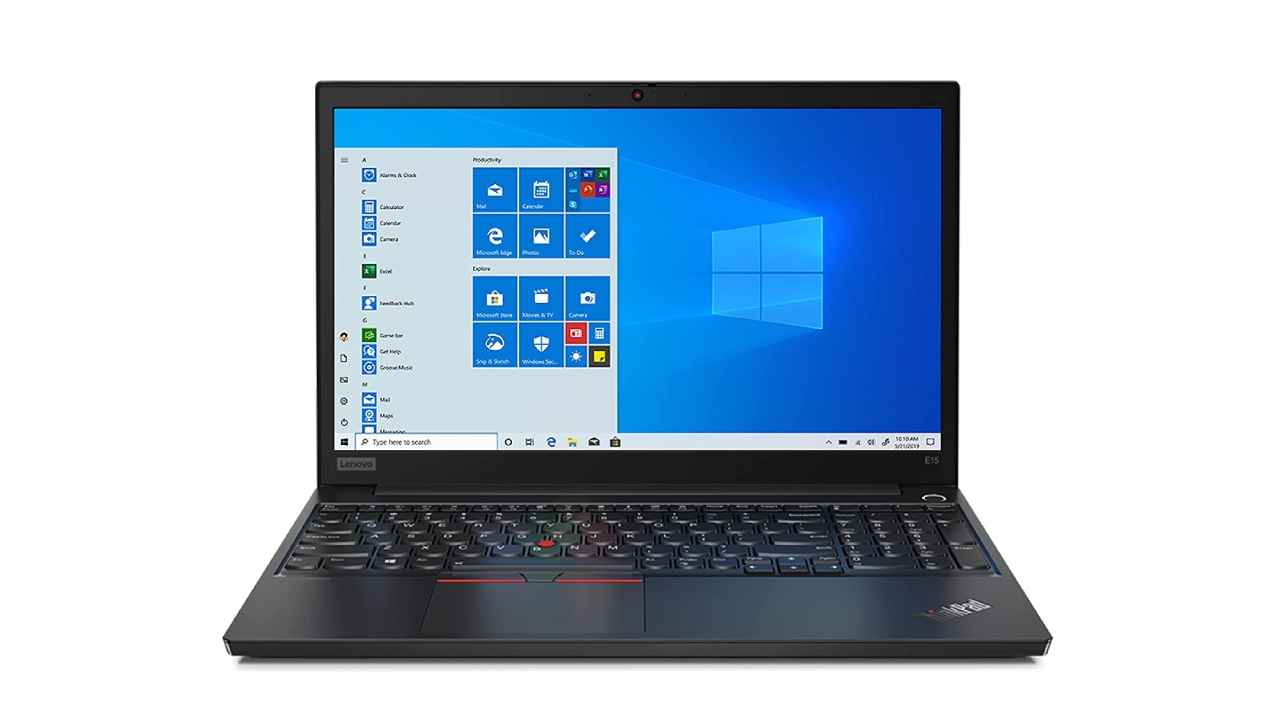 For everyday users, a laptop with an Intel Core i5 processor should be a very decent pick. When paired with 16GB of RAM, the same laptop becomes suitable for more demanding users, such as business professionals, creative workers, coders and programmers. Having 16GB of RAM makes the laptop more efficient at handling tasks and allocating memory optimally in order to ensure a smooth multitasking experience. Apart from that, the Intel Core i5 is a rather capable processor and can handle intensive applications that require more cores to run effectively. The combination of the two nets you a powerful laptop at reasonable prices. So, here are some laptops with 11th gen Core i5 processors and 16GB RAM that you can pick from.
HP Pavilion (2021) Thin & Light
Here's a compact 14-inch laptop from HP that boasts a lightweight design, a long-lasting battery and capable internals. Not just that, the laptop makes optimal use of the space it does have – the backlit keyboard is widely spaced out, resulting in a comfortable typing experience, and the display sports a nearly bezel-less design for a more immersive viewing experience. Under the hood, the HP Pavilion sports an Intel Core i5 processor, 16GB of RAM and 512GB SSD- each of these components help keep their respective tasks running smoothly and grant you quick access to applications, programmes, documents, and core files.
Lenovo ThinkPad E15 (2021)
The Lenovo ThinkPad series includes top-notch laptops for productivity uses. The E15 carries forward that legacy and brings you impressive performance at a highly reasonable price. It offers the classic ThinkPad experience with its impressive keyboard and joystick control on the keyboard deck, which allows you to type and navigate through pages with ease. The keyboard itself features impressive switches, resulting in more tactile feedback. The laptop sports an Intel Core i5 processor, 16GB of RAM, and 512GB SSD storage to power your workflow. The high RAM capacity ensures lag-free multitasking, while the processor makes short work of running intensive applications across fields.
ASUS ZenBook 13 OLED (2021)
If you're in the market for something with a compact and highly detailed display, this Asus laptop is a good pick. The laptop sports a 13.3-inch OLED panel screen which reproduces vibrant and true to life colours. The laptop has a fully spaced out keyboard for comfortable typing. Not just that, the laptop manages to pack in a number pad as well- the trackpad can be converted into a touch-enabled number pad. Under the hood, the laptop features an 11th generation Intel Core i5 processor, 16GB of RAM and 512GB storage. Asus claims 11-hour battery life on the laptop.
Lenovo IdeaPad Slim 5
Want a full-sized laptop with a large screen on which you can either get the work done or watch multimedia content? The IdeaPad Slim 5 is the right choice for such use cases. The laptop features an Intel Core i5 processor that makes short work of running most professional applications. When paired with 16GB RAM, the laptop ensures smooth operation and lag-free multitasking. The system also sports a 512GB SSD, which helps keep your files quickly accessible. Owing to its full-size 15.6-inch screen, the chassis is able to house a number pad, an incredibly useful feature for those who work with data.