Asus has announced the Spring 2019 refresh of its Zephyrus lineup of laptops, which includes new 240Hz displays, 9th generation Intel processors and even GTX 1660Ti GPUs
Right on the heals of Nvidia announcing GTX 1660Ti and GTX 1650 based laptops, Asus has announced a host of updates to their ROG Zephyrus laptops, including a brand-new Zephyrus G model. The all new Asus ROG Zephyrus G GA502 is interestingly powered by an AMD Ryzen 7 3750H paired with an Nvidia GeForce GTX 1660Ti. In addition, other laptops in the Zephyrus line have been refreshed with Intel's 9th generation processors along with seeing upgrades in other specifications as well.
The Zephyrus G comes with a full HD display with a refresh rate of 120Hz. The laptop will come with up to 32GB of RAM and will incorporate NVMe storage up to 1TB in capacity. It will not support RAID 0, implying that there is most likely only a single m.2 slot on the motherboard. The laptop is just 19.9mm thick and weighs 2.1 kilograms, making it incredibly portable.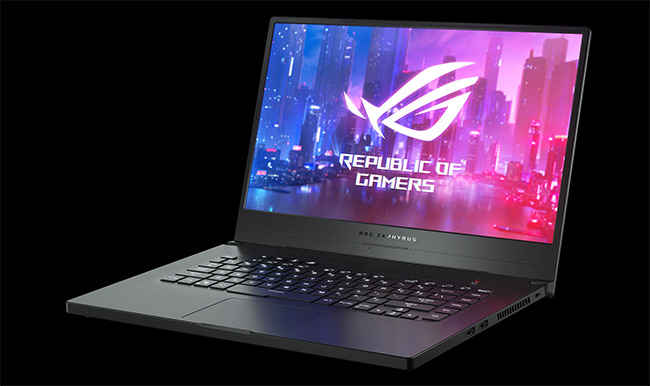 While the Zephyrus G is a brand-new machine, other laptops in the Zephyrus lineup too have received some notable upgrades. The new Zephyrus M (GU502) sports the all new 9th generation Intel Core i7-9750H mated to Nvidia's RTX 2060. The CPU-GPU combination along with up to 32GB of RAM will be driving a full HD panel with a refresh rate of 240Hz, a number we've so far only seen in extremely high end laptops. There will also be a variant of the Zephyrus M with an Nvidia GTX 1660Ti with 6GB of VRAM. In terms of storage, the Zephyrus M will support up to 2 NVMe drives configured in RAID 0. Besides sporting the normal placement, the keyboard will also come with per-key RGB, which the company says will be even more configurable once the Aura Creator launches later in June.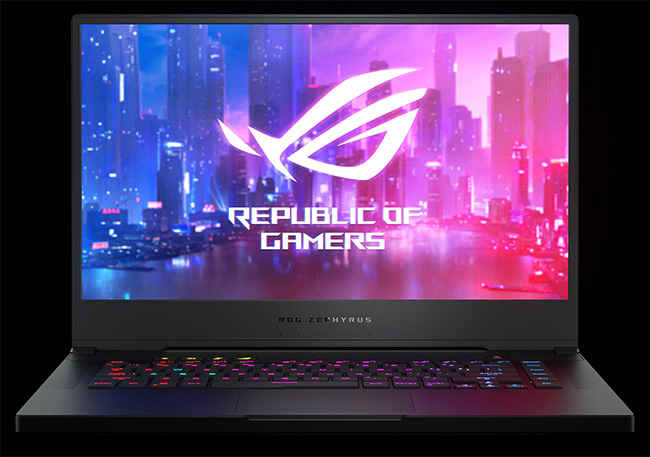 The third laptop in the new Spring 2019 lineup is the Zephyrus M which sports the same specifications as the Zephyrus S (GX502) which gets the same specs as Zephyrus M, with minor differences. The Zephyrus M will come with an RTX 2070 (there will be a RTX 2060 variant as well) and the fullHD 240Hz display will also support Nvidia's G-Sync.
The Asus ROG GX531 and GX701 which were just launched in India have also received a refresh in terms of the processor, with both machines now coming with the Intel Core i7-9750H. The newly updated GX 531 will also sport a 240Hz display instead of the 144Hz found on the current model. The GX701 will still sport a 144Hz display, along with G-Sync as is the case with the current variant. You can see all the specs of the machines in the chart below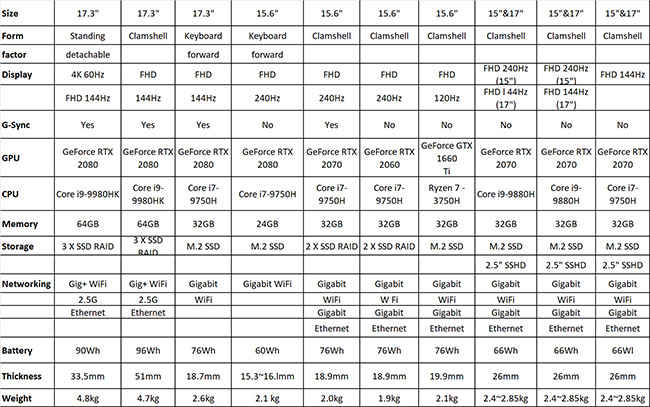 Perhaps the most interesting of all is the Asus ROG Mothership, a gaming machine from Asus with a very unique form-factor. Sporting a very Microsoft-Surface like form-factor, the ROG Mothership sports some of the best components available. The 17.3 inch 4K display sports a refresh rate of 60Hz, or you could opt for the 1080p panel which has a refresh rate of 144Hz. Powering the machine is an Intel Core i9-9980HK along with a GeForce RTX 2080 and a whopping 64GB of RAM. For storage, you get up to 3 NVMe drives in RAID. All of these components mean that the ROG Mothership measures 33.5mm thick and weighs a considerable 4.8 kilograms. Asus is pegging this machine as a desktop replacement.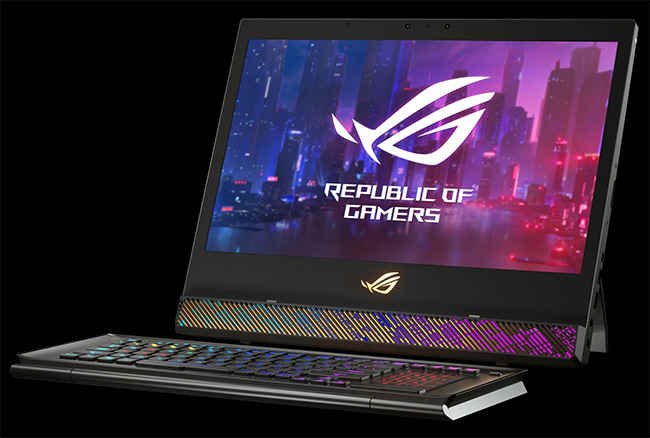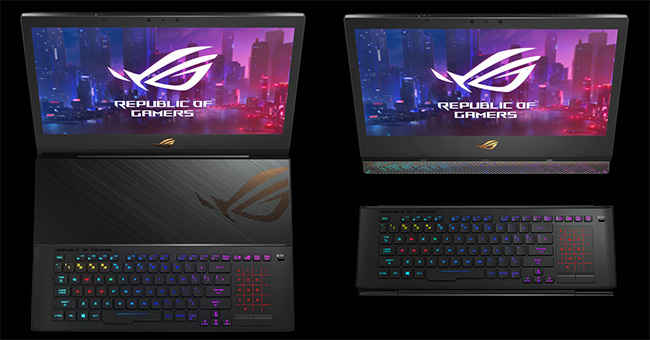 As of now, the new machines have only been announced by Asus and there isn't any timeline on their release, especially in India. Given how aggressive Asus has been in the last year in bringing their gaming laptops to India, we expect them to not wait too long.