Google has announced a slew of new features that will enhance how it understands and processes Indian languages
Google has announced a slew of new features that will enhance how it understands and processes Indian languages. Stemming from its aim to organise the world's information and make it universally accessible and useful, Google at the L10n event announced four new language features that will be rolling out across its services to help for better understanding of regional languages in India.
Google Research India has also unveiled a new multi-lingual language model that was developed in India to help understand the various nuances in different languages used across the country. The new language model called MuRIL (Multi-lingual Representations of Indian Languages) uses a text-to-text approach and is capable of handling queries from different languages. It currently supports 16 Indian languages along with English.
One of the major difference with MuRIL over previous models is that it has been optimized to understand and process many Indian regional languages for its scripts, dialects and more. Google says the new language model is smarter at understanding the sentiment of a statement and can classify it better. For instance, on the previous language model, "Achha hua account bandh nahi hua" would have been detected and interpreted as a negative meaning sentence but MuRIL is correctly able to identify it as a positive statement.
"We hope MuRIL will be the next big evolution for Indian language understanding, forming a better foundation for researchers, students, startups, and anyone else interested in building Indian language technologies, and we can't wait to see the many ways the ecosystem puts it to use," Google said. MuRIL has been released as an open-source language model that can be used by others for free.
Google Maps now supports 9 Indian languages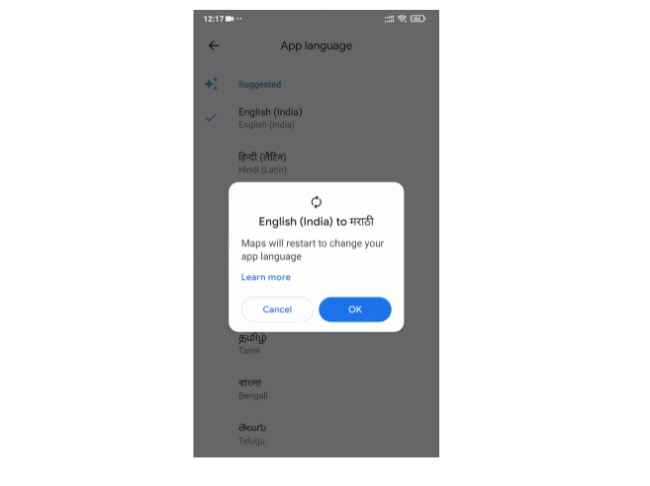 Google had previously allowed users to change the language of the Assistant and Discover to Indian languages for better understanding. The company says that over 50 per cent of all content that is viewed on Google Discover in India is in one of the regional languages. Additionally, one-third of Assistant users in India prefer to use it in their native tongue and since its launch, "queries in Indian languages have doubled."
The company is now expanding the same feature to Maps where users in India can now change the default language of the navigation app to one of the nine languages. These include Hindi, Marathi, Gujarati, Tamil, Telugu, Bangla, Kannada, Malayalam and Punjabi. Users can change the Maps language by going to the Settings and selecting App language from the list of options.
Google Search to display results in local languages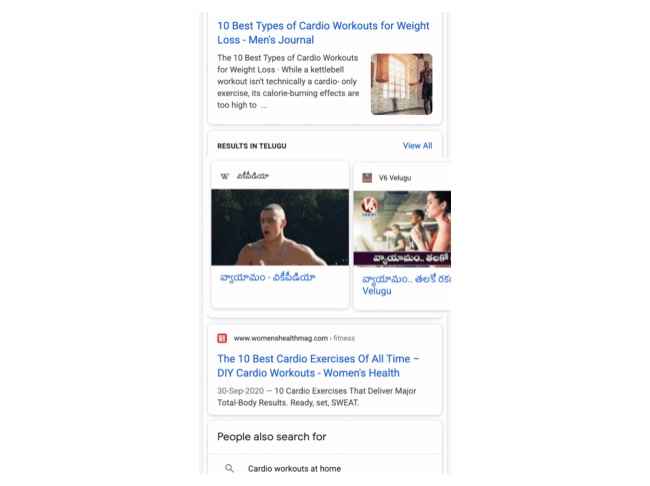 Google has also announced that Search will now display results in local languages wherever available, even if the user searches in English. In order to better serve bilingual or multi-lingual users who often face difficulties in typing in their native script, Google will now show Search results in a regional language they prefer even if the query is typed in English.
Google will be rolling out the new feature over the next month and with support for five languages-- Hindi, Bangla, Marathi, Tamil and Telugu.
Toggle between English and native language results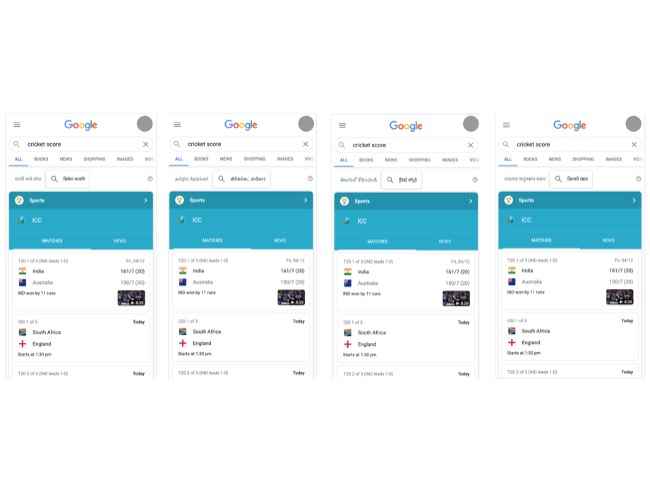 Google had earlier released a feature that allowed users to switch between English and Hindi search results by simply tapping a button. With this, users could see Search results in their preferred language even when the query was typed in English. Since the introduction of the English to Hindi tab on Search, Google has witnessed over 10X growth in Hindi queries originating from India.
The latest update to the Search language adds four new Indian languages including Tamil, Telugu, Bangla and Marathi along with Hindi. Users who speak either of these languages can now toggle a button to check out search results in their native language.