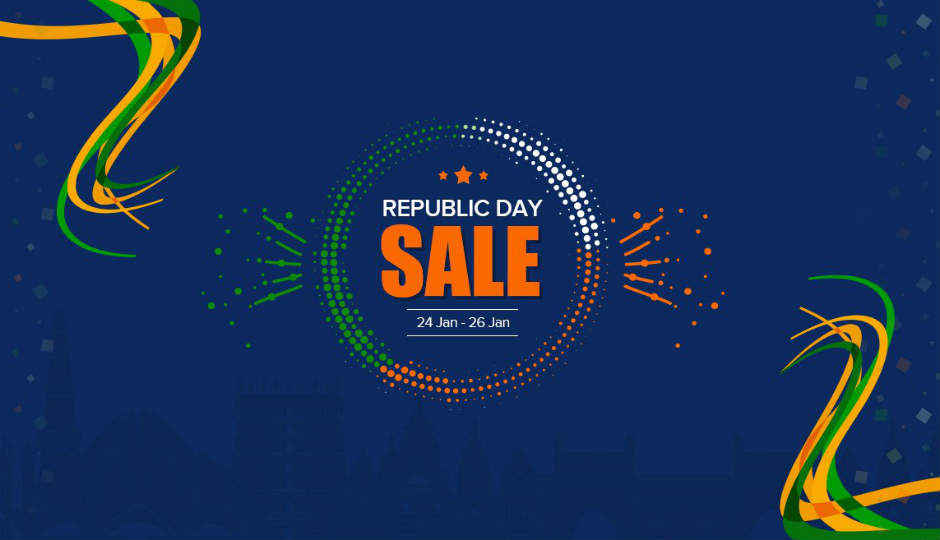 HIGHLIGHTS
The sale kicked off today and will go on till January 26, and includes discounts on a wide range of the company's products
Xiaomi is holding a special Republic Day Sale on its of ecommerce website, mi.com. The sale encompasses a wide range of products Xiaomi offers in the country and includes, smartphones, power banks, headphones and more. The sale kicked off today, and will go on till January 26.
Xiaomi's current flagship product, the Mi Mix 2 is will be available at a discount. The bezelless smartphone with a Snapdragon 835 SoC, 6GB RAM and 128GB storage is priced at 32,999 during the sale. The company's first smartphone to offer stock Android, the Mi A1 is also on sale. The phone is available at a discount of Rs 1,000 and can be purchased at Rs 13,999. The Xiaomi Mi Max 2 phablet that sports a massive 6.44-inch Full HD display is on sale as well. The 32GB variant of the phone is priced at Rs 12,999, while the 64GB variant will cost Rs 14,999.
Besides these, the company is also offering up to Rs 200 off on cases and covers. As for the company's IEMs. The Mi In-Ear Headphones Basic, Mi Capsule and Mi In-Ear Headphones Pro HD are priced at Rs 499, Rs 799, and Rs 1,699 respectively. Aside from deals and discounts, the company is also offering Grab Coupons at 10AM everyday for the duration of the sale. These coupons entitle users to discounts on accessories. For the complete list of deals, you can visit Mi.com.