In this age of connected living, we are increasingly coming across new devices that can be controlled via an app or through voice control. Even older gadgets are being tweaked to be IoT enabled and support functionalities, remotely. However, there's a real fear of intruders taking over such networks and breaking into a connected ecosystem. Xiaomi's camera systems seem to have added fuel to the fire for people who value privacy as a Redditor with username u/Dio-V claims to have viewed other people's camera feed on their Google Nest Hub. As per the Reddit post, the user tried to view their feed but instead, they were shown feed from unknown users, and that too in a really creepy manner.
The Redditor has also posted some stills and a video that shows someone else's feed being relayed on their Google Nest Home Hub. As if seeing a random live feed of someone else on your device wasn't creepy enough, the relayed video appears in black and white with scan lines that look something straight out of a horror movie. While we have embedded some of the stills below, you can check out all of them on the original Reddit post here. While the stills seem to be quite convincing, there's still a chance that they might be doctored. Google has responded to the problem by issuing a statement to AndroidAuthority that reads, "We're aware of the issue and are in contact with Xiaomi to work on a fix. In the meantime, we're disabling Xiaomi integrations on our devices."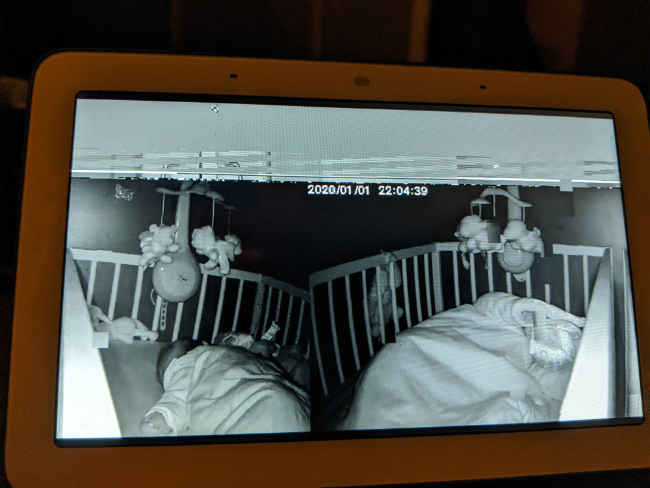 XDA Developers tested whether Google has killed Google Assistant integration for Mi Home smart home products. They used Google Home Mini and the Google Home app to connect with a Xiaomi smart lamp but were unable to do so, hinting that the integration has been killed effectively immediately.