Qubo Smart Security WiFi Camer with Face Mask Detection
India's most versatile weatherproof outdoor camera that protects your outdoors 24x7 and provides crystal-clear video streaming day and night through the qubo mobile app.
Click here to know more
Advertisements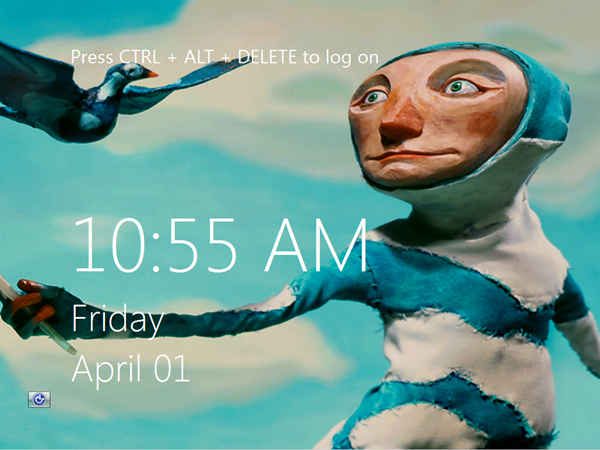 A whole set of Windows 8 screenshots have leaked, with Windows 8 Secrets co-authors Rafael Rivera and Paul Thurrott responsible for most of them, using pre-beta and alpha builds of the operating system.
Apart from incorporating WP7-inspired Metro UI for the login screen (as seen above), with a cute rendition of CTRL ALT DEL, it looks like Microsoft is also working to integrate a Ribbon-style interface for Windows Explorer with dynamic tabs, as well as more evolved preview panes and file/context-menu systems.
[RELATED_ARTICLE]While the Ribbon interface can be hidden, it is possible that Microsoft intends the Ribbon interface for just one type UI i.e., Aero Lite, and that other view styles could ideally be used with other UI types.
Check out a whole bunch of screenshots below, and note, that these are from a pre-alpha build, and more often than not just give a general indication of what is to come, and in most cases, contain dummy icons: