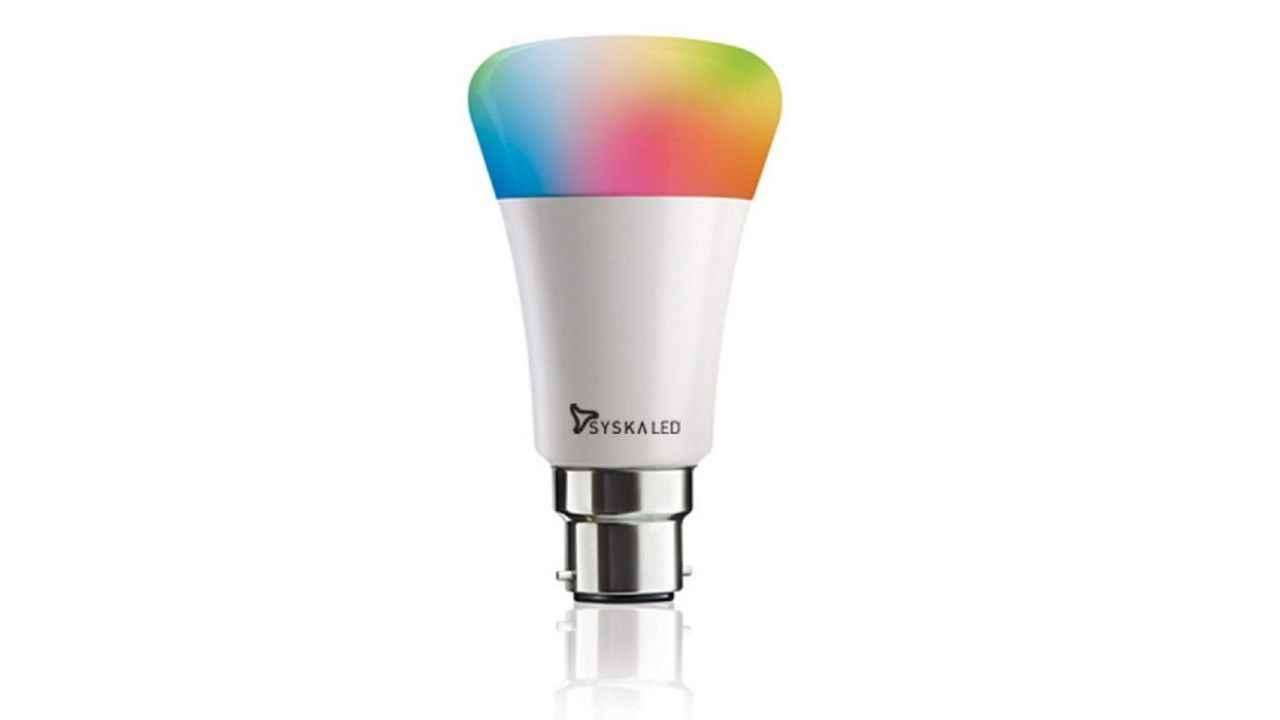 Light bulbs aren't how they used to be around a decade ago. You now have technology that not just emits brighter light in small size but also more colours and much easier control over the lighting using your smartphone and in some cases your voice as well. The market is flooded with smart lights and bulbs, but we compiled a list of the best-rated smart bulbs that support WiFi connectivity. Here are our top picks from Amazon.
Mi LED Wi-Fi 10W Smart Bulb
The Mi LED Wi-Fi Smart Bulb offers customers a relatively affordable entry into the world of smart lighting without compromising on features that the more expensive alternatives offer. It has a metallic base which is sturdy and the matte finish lends a premium touch to it. It has a 16 million colour palette that can be accessed using the Mi Home app and it can also be set up with Google Assistant and Amazon Alexa. The company claims an 11-year long life of the bulb, which operates between colour temperature from 1700K to 6500K. It does not require a dedicated hub to set up, you can simply use an existing 2.4GHz router.
Helea 9W Wi-Fi Smart Bulb
This bulb comes with all the basic features you would expect from an affordable smart bulb. It delivers high brightness of 806 lumens with 16 million colours and a wide white range of 2700K–6500K. It can be set up with Amazon Alexa or Google Assistant without requiring an additional hub. You can simply connect it to an existing router and control it from anywhere in the world using the Helea Smart app. Some customisation features in the app allow you to create scenes by interlinking multiple bulbs and set schedule and timers.
Wipro WiFi Enabled Smart LED Bulb
Similar to the above mentioned smart bulbs, the Wipro smart bulb also comes with WiFi connectivity. It allows you to control it from anywhere in the world using the Wipro Next Smart App. You can also pair it with smart home assistants like Google Home or Amazon Alexa to use voice commands to control the light. It also comes with features like custom lighting by pairing multiple Wipro smart lights. It allows you to choose from 16 million colours to set tone and mood as your pet. It requires a secured 2.4GHz WiFi network for connectivity and a hub isn't required.
Syska 7-Watt Smart LED bulb
It's a 7-watt smart bulb that offers up to 16 million shades and different tones to set up lighting as per the mood. It works well with any WiFi router without needing a dedicated hub. The company claims a lifespan of up to 25,000 hours and delivers Lumens up to 480Lm. Pair it with the companion app and you can tweak the colours and schedules from any part of the globe via WiFi connectivity. Note that you need Android 4.3 and above, iOS 6 and above to run the companion app.