OnePlus TV 32Y1 - Smarter TV
Android TV with superior craftsmanship and elegant design - Buy Now
Click here to know more
Advertisements
It has been some time since we first started talking about unmanned drones delivering packages to homes for retailers. Now, companies seem to be ramping up efforts in making this plan turn into reality. United Parcel Service, commonly known as UPS globally, has specialised the interiors of a standard delivery truck, and aims to use it to launch drones for last mile delivery.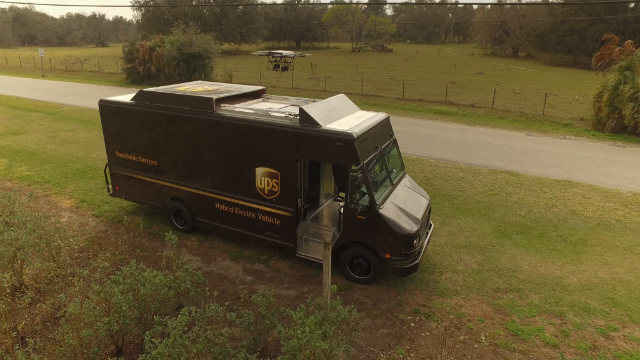 The plan is still very much a rough sketch, and initial tests have returned mixed results. Its first attempt saw the drone take off successfully from inside the truck, fly autonomously to the delivery address, deliver the package there, and return back to the truck at a different location from its starting point. However, the second demonstration later ended up in an interfering frequency botching up the drone's compass. It ended up aborting its delivery mission, toppling over while attempting to return to base, and was almost crushed. The drone and the truck in question were both supplied by Workhorse Group Inc., who have supplied 350 hybrid electric vans to UPS, and are tailoring the HorseFly UAV to its truck's specifics.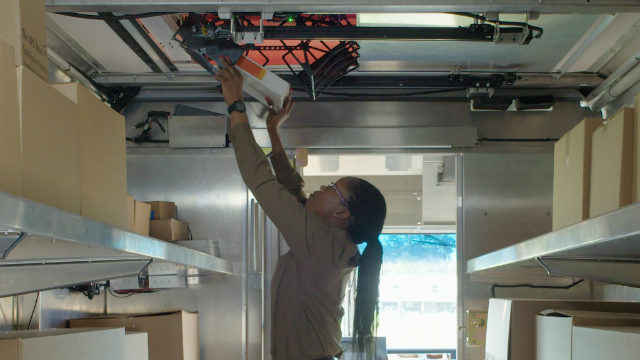 The 4.3kg HorseFly drone is a carbon fibre octocopter fitted with a custom Lithium 18650 battery pack. The drone has a cage attached to its bottom where parcels weighing up to 4.5kg can be placed. It can remain airborne for 30 minutes and fly at a speed of about 70kph. These drones may soon be paired with UPS' On-Road Integrated Optimisation and Navigation, or ORION software, to carry out deliveries. Interestingly, UPS is not looking to entirely remove driver involvement from deliveries. Instead, the drones are being looked upon as an efficient method of augmenting a driver's efforts required for a delivery.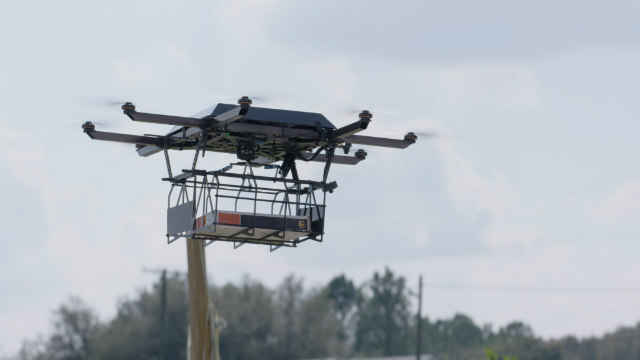 To do just that, UPS' trucks have a specialised slide-open roof that has a robotic arm to draw the drone in, and attachments around it are also used to dock and charge the drone(s). UPS is seeing particular benefits of drone delivery in last mile and rural/remote delivery areas, where a driver has to take solitary detour just for a single package. This, as The Verge states, may save up to $50 million every year in cumulative incidental expenses. Such deliveries can also allow UPS to reach out even farther, particularly places with roads too narrow for delivery trucks to reach.
"It remains restrictive and experimental for now"
As of now, though, there is a lot of work still left to do to ensure these drones work as intended. Additionally, a major hindrance is the Federal Aviation Administration's restrictive norm that drones will need to be within a pilot's line of sight, which majorly limits the distance that a drone can deliver to. While these norms are sure to be relaxed in the near future, it remains highly restrictive, and strictly experimental as of now.