You're about to have more competition for control over your most prized possession, the TV remote. Ilyena Hirskyj-Douglas, a researcher at the University of Central Lancashire has developed a remote control meant for dogs. According to a report by the Daily Mail, the remote is currently under testing, by dog owners.
The remote is huge mat-like device, which has extra large buttons and a paws button. It is made of extra thick plastic, so that pets can't chew through the circuitry inside. The remote is priced at £50, and is expected to be on the market from next year.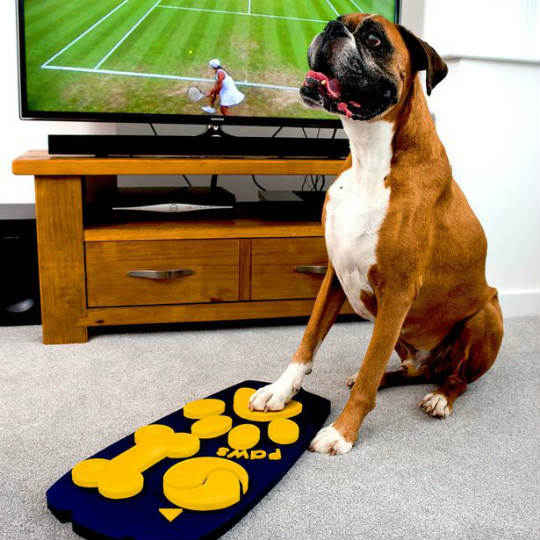 The prototype device is currently able to change five terrestrial channels in the UK, but pet company Wagg, which was involved in the development process, has high hopes. The company told the Mail that an average British dog spends an hour and 20 minutes every day, in front of a television, and even barks along to various tunes.
Technology for pets has become a significant market over the year, even in India. Devices like treat dispensers, intelligent toys for pets, and more, are available easily.
Source: Daily Mail