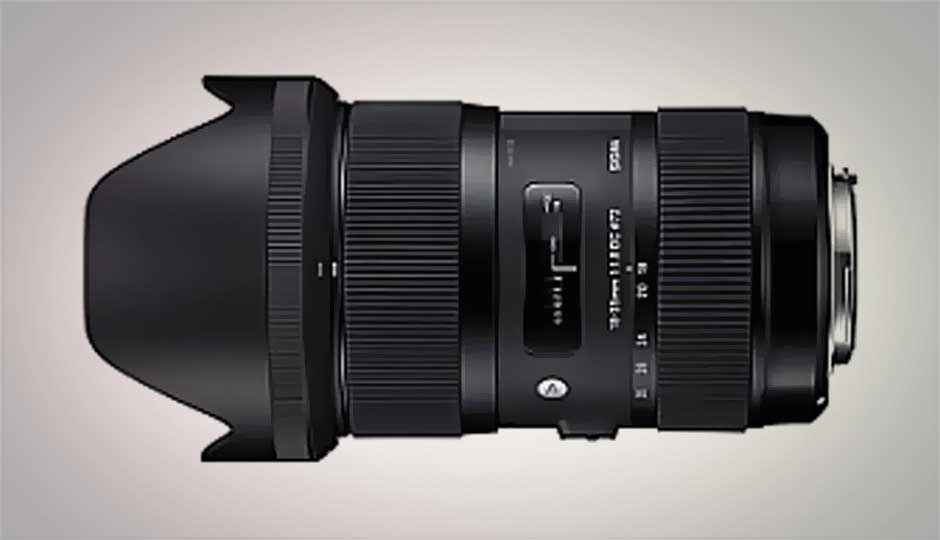 HIGHLIGHTS
In a moment that redefines optics manufacturing, Sigma has announced a new lens that is bound to stir something inside every photographer.
Sigma today announced a new lens, one being heralded as pushing the boundaries of optics, the Sigma 18-35mm f/1.8 DC HSM. Yup, you read that right, f/1.8, constant, throughout the zoom range. Is your brain doing somersaults yet?
Up until now, zoom lenses have been limited to a maximum aperture of f/2.8 throughout their zoom range, but Sigma's new lens maintains an f/1.8 constant aperture. This is two full stops brighter than the existing lenses, and is definitely something to be very excited about. The new lens is part of the Sigma Global Vision, a new initiative by Sigma where lenses are designed with a new finish along with a year of manufacture stamp and a label showing off what "class" the lens belongs to. This particular 18-35mm f/1.8 lens is part of the Sigma Art Series, the same series as the very popular 30mm f/1.4 and the 35mm f/1.4.
The lens with a focal range of 18-35mm is currently only designed for APS-C sensors, meaning it gives an effective field of view of about 27-53mm, depending on whether you're using a Nikon or a Canon. The lens has 17 elements in 12 groups including an internal element for focussing, meaning the front element wont rotate while achieving focus. The Sigma 18-35mm f/1.8 DC HSM lens has a metal-plastic construction utilizing thermally stable components to negate any effects of heat.
The Sigma 18-35mm f/1.8 DC HSM lens is currently limited to use on crop sensors only, but this is one big leap towards some amazing things. So far, pricing and availability details have not been announced.
Sigma has been doing some great things with the new lens line-up, pushing the boundaries of modern day optics. We can only hope that it wouldn't be long before a full frame version of the lens is out.