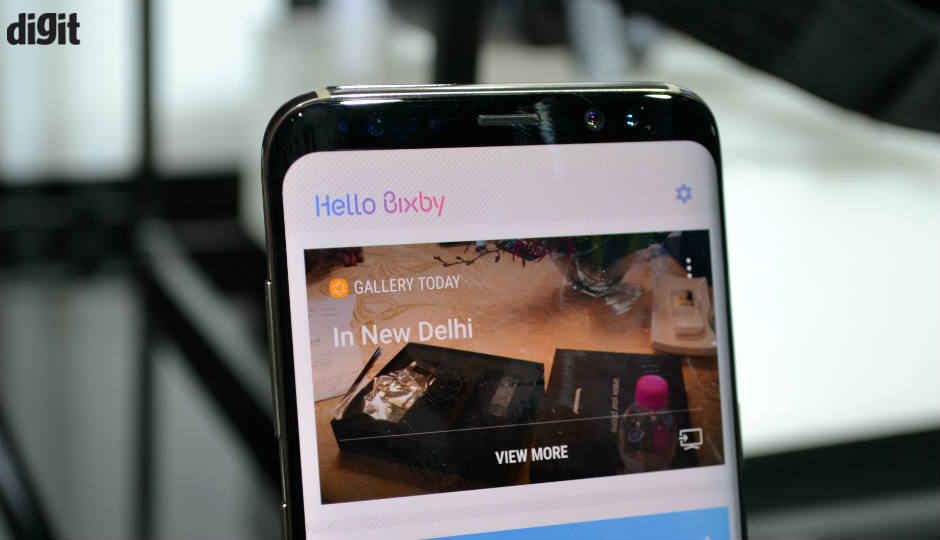 HIGHLIGHTS
Samsung has opened a private beta for third-party app developers with Bixby SDK. Bixby 2.0 brings enhanced natural language capabilities with support for natural commands and complex processing.
Samsung has announced the launch of Bixby 2.0, the updated version of its digital assistant at company's annual developer conference in San Francisco. The Bixby assistant was first made official by the South Korean electronics giant in March as a direct competitor to Google Assistant, Siri and Amazon's Alexa. Bixby, however, failed to live up to the hype due to its delayed launch and inability to support voice functionality.
With Bixby 2.0, Samsung says it is reinventing the digital assistants "from a novelty to an intelligence tool that is a key part of everyone's daily life." In its second act, Bixby will be available on a plethora of devices. Samsung is taking advantage of its electronic division to put Bixby on everything from smartphones to TVs, refrigerators and even home speakers. It is also bringing enhanced natural language capabilities for more intuitive experience with support for natural commands and complex processing.
The second iteration of Bixby differs from version 1.0 mainly in terms of support for third-party apps. With Bixby 2.0, Samsung says developers can take advantage of the assistant and add support for their services. The developer support was rumoured to be part of the first version also but got delayed due to its launch timeline set around Galaxy S8 announcement in March.
Like Google Assistant and Alexa, Samsung says Bixby will also be capable of differentiating users and deliver tailored response, perform actions appropriately. The company is announcing the first private beta program with Bixby SDK, allowing developers to plug in their services with the assistant. Samsung added dedicated Bixby button on its Galaxy S8 and Note8 smartphones to increase adoption but it recently rolled out an update allowing to disable the button altogether. Bixby was reportedly delayed due to its inability to understand English syntax and grammar.
The premise around Bixby was a digital assistant that could perform every touch-based action with voice on a smartphone. But the delayed launch and lack of voice failed to drive Galaxy smartphone users away from Google Assistant. But with Bixby 2.0, Samsung seems prepared to change the situation but the question remains whether developers will embrace the platform. Most developers write apps for Android and not Samsung and it would be a tough act for the company to onboard developers and turn its assistant into a more personal voice assistant.