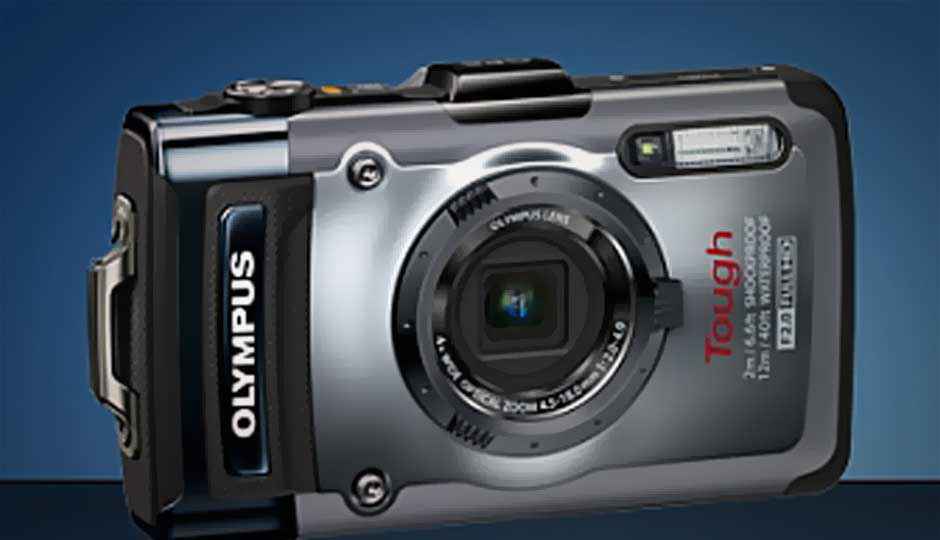 Olympus has launched the new Tough TG – 1 iHS, a rugged high-end point-and-shoot camera. Olympus has a long standing tradition of making cameras that take the worry out of the equation while travelling or shooting in risky conditions and the TG – 1 iHS is no exception.
Improving upon its existing offering, Olympus has amped up the rugged offering to resist drops almost 7 feet, waterproof till 40 feet of submersion and freeze resistant to a temperature of -14 degree Celsius. And in case you happen to "accidentally" drop 100 kilograms of weight onto the camera, there's nothing to worry about. The TG – iHS will withstand that without breaking a sweat.
The toughness isn't all that the TG – 1 iHS has to offer. Olympus has packed a modest 12-megapixel back-illuminated sensor that is augmented by their TruPic VI image processor, enabling faster focus and a better burst mode. The camera also sports an f/2.0 lens, a first of its kind in the "Tough" class of cameras. While the aperture isn't constant, it is still a much welcome addition to have at the wide end (especially when shooting under-water). The lens is also coated with a water repellant substance to ensure that water droplets don't ruin your precious photos by sticking to the lens.
The think tanks at Olympus figured that despite the great optics, some photography aficionados might feel a little limited with the 4x (optical) zoom lens, so they introduce the fisheye converter and a teleconverter to expand the creative capabilities of the camera. Unlike other converters, the two by Olympus as designed to withstand being underwater as well, without sacrificing that sweet f/2.0 aperture. Just in case you think that being 40 feet under isn't enough, Olympus has you covered with their underwater housing that would allow you to dive with the TG – 1 iHS to depths of 135 feet.
The usual GPS and compass find their way into the Olympus TG – 1 iHS, but the manometer that measures the depth and elevation of the camera is a nice addition. It also warns the user when they start approaching the 40 feet depth limit.
The Olympus TG – 1 iHS is slated for a June release in the US for $399.99. We're hoping for an India release around the same time.