Highlights:
Messages for web gets a new web address.
The change was first spotted by a Reddit user.
It won't affect a regular user.

Almost three months after commits found in Chromium's Gerrit source code management site suggested that the web interface will move from Messages.Android.com to Messages.Google.com, it seems that the transition has completed. This was first reported by a Reddit user who said that he/she was experiencing some problems while sending messages from the web app.
The user said that initially, the app started acting abnormally, that is, not sending messages and getting disconnected. After a short break, the users refreshed the tab and gets greeted by a text saying that Messages has a new URL. It's no longer messages.android.com/web, but messages.google.com/web. Should you be worried? Not at all, it won't affect a normal regular end-customer, but for Google, it matters as this change is a part of bigger plan.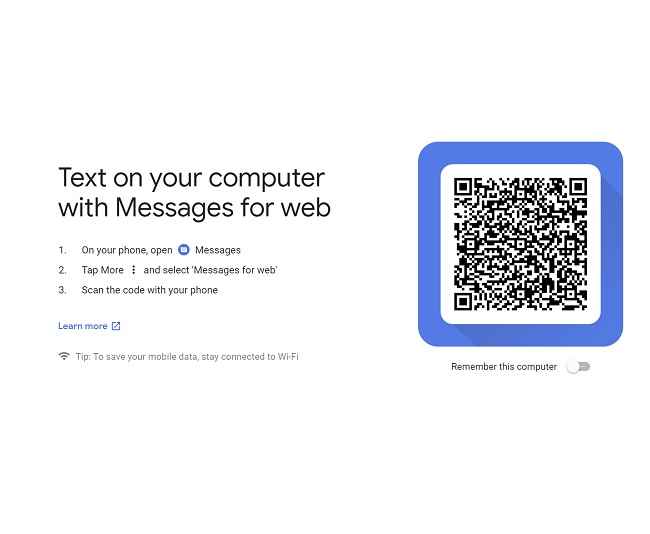 Not only is Google streamlining the whole look and feel of all its apps by introducing Material Design to them, it is also making the apps more universal. For instance, 'Android Messages' was renamed to 'Messages', 'Android Wear' evolved to 'Wear OS', and 'Android Pay' got a new name 'Google Pay'. The 'Android Market' was renamed twice: first to 'Google Market' and then to 'Google Play.'
It seems that Google is gradually removing the 'Android' moniker so these apps are not seen associated with just the Android operating system. It could mean that soon these apps can be used with other OS as well. Take for example the Maps. Earlier, it was 'Google Maps' but later i changed to just 'Maps' on Android, but when you check on iOS, it is 'Google Maps'. It is possible because Apple has its own navigation apps and Google wants to brand its app to distinguish between the two apps that have the same basic function.
Again, we don't know for sure that Google is following this logic; only the time will tell if this speculation is true. Renaming the apps or changing their URL on the web shouldn't be a problem until the apps serve their purpose for which they are designed for.
Related Read:
Google's Messages app is reportedly getting new spam protection feature