HIGHLIGHTS
KFConsole is the world's first gaming PC with a chicken chamber

KFConsole designed in collaboration with Cooler Master and Timpelay

No word on price and availability of the KFConsole yet
KFConsole (read: KF Console) is turning out to be a real deal as the world's first PC with a built-in chicken chamber. No, you did not read it incorrectly, the KFConsole does claim to offer you a hot chicken wing in between your gaming sessions and can run games in 4K UHD at 240FPS. It's not entirely a console per se but the KFConsole is riding on the console wars hype-train and so you can't blame it either.
The console wars are .

Introducing the KFConsole. #PowerYourHunger pic.twitter.com/k7AM6g61Ip

— KFC Gaming (@kfcgaming) December 22, 2020
That said, the proposition of grabbing a piece of KFC's fried chicken wings while you enjoy gaming from the PC that looks like a chicken bucket does look enticing. The KFConsole has been built in partnership with KFC and Cooler Master and claims to be VR-ready with 4K gaming and Ray Tracing support. The chicken chamber inside utilizes the heat generated by the powerful hardware and uses the airflow system to keep your crispy chicken warm between gameplay rounds.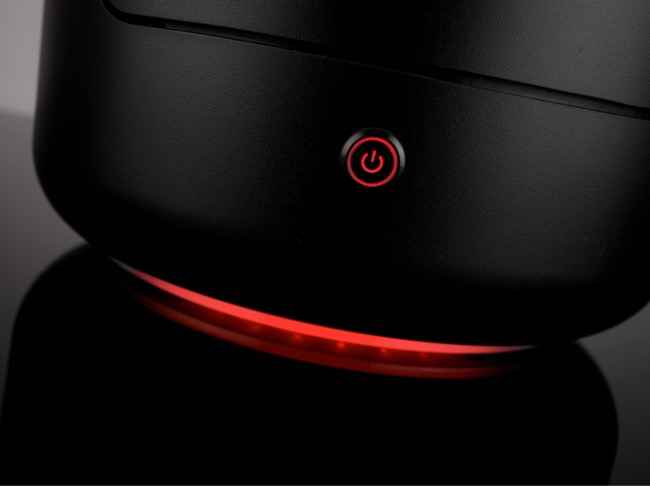 The KFConsole is designed by Cooler Master's Mod team led by Swedish designer and case-modder Tim Malmborg. It is based on a custom Cooler Master NC100 chassis and features a removable tray to store chicken wings with a red power button in the centre and LED ring light at the bottom. While extensive details about the KFConsole are still kept under wraps, the I/O ports could be at the back though we do see two USB ports along with a headphone jack on the top.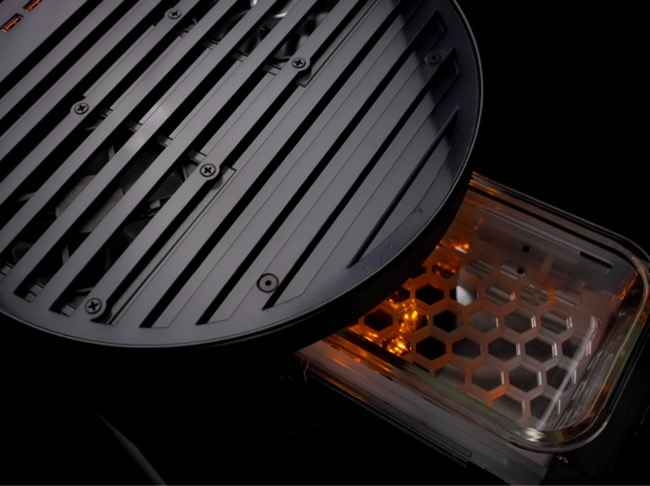 Powering the KFConsole is the Intel Nuc 9 Extreme Compute Element that includes 9th generation Intel Core i9-9980HK processor and is paired with a swappable Asus-powered graphics card. The system is also equipped with two Seagate BarraCuda NVMe 1TB SSD storage drives offering upto six-times faster speeds. This hardware is capable of driving some of the latest AAA titles and will also run Crysis easily. No news on whether it'll run Cyberpunk 2077 smoothly, but that's a story for another day!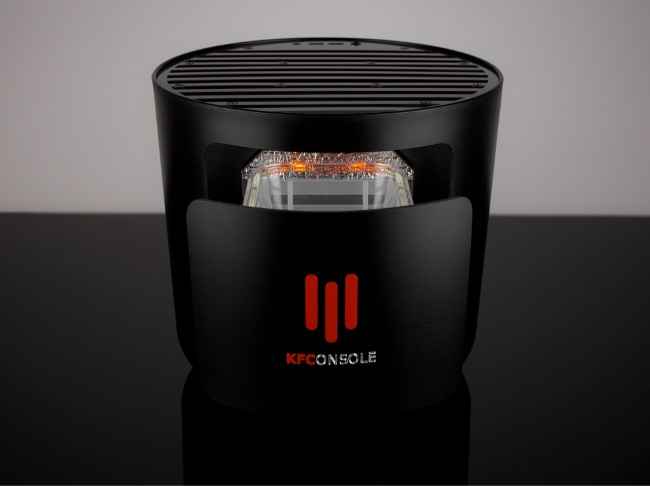 The KFConsole is also VR-ready, supports Ray-tracing games and users can connect it to a 4K TV and game at upto 240FPS. "The KFConsole has arrived. Forged from the fires of the KFC ovens and built by Cooler Master from the ground up, there has never been a tastier way to experience the latest titles in stunning 4k, 240fps," reads the listing on the official website.
More details about the KFConsole including prices, configurations and availability are yet to be revealed so there is still some time before this chicken-bucket-lookalike gaming PC is released for consumers globally.