The new iOS 16 feature which lets a user edit or delete messages after they have hit the send button, is raising abuse concerns from all around the globe. Users believe this ability can be used for nefarious purposes violating the safety and privacy of the iOS users. Tech giants Apple announced several features that will arrive on iOS 16 from the Worldwide Developers Conference (WWDC) 2022 and this feature was the highlight.
What is the new iOS 16 feature?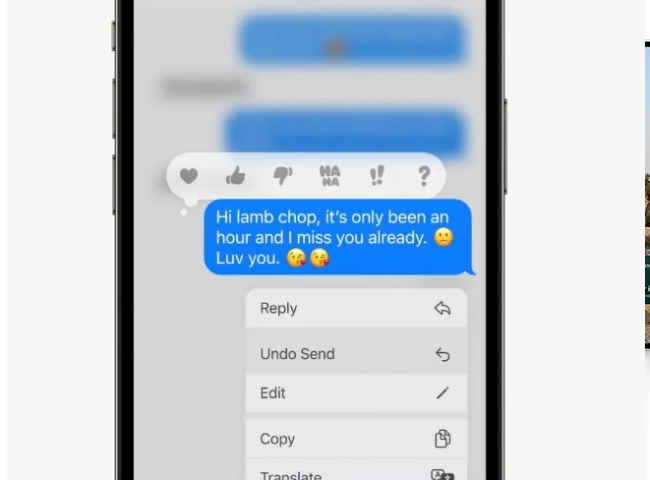 Users of iOS 16 will be able to edit or unsend an already sent message on iMessage. This feature will be helpful for several occasions, including ones arising from typos. Users will have a time period of 15 minutes within which they will be able to perform this action. Apple has not yet clarified if this feature will be only iOS to iOS or if they are venturing into the iOS to Android space as well.
This feature stood out among others, and several users felt this was a welcome change.
What is the concern with iOS?
The iOS 16 feature, even though well-received, has sparked doubts about the negative use of editing or unsending a message after it has been sent. The main concern circles around abuse, stating the fact that abusive messages can be deleted or edited after they have been used.
Some users are even blaming Apple for overstepping their boundaries with the addition of such a feature which can put users' safety and privacy at risk. The promise to edit or unsend a message on iMessage by Apple is promising, but the tech giants should take the abuse concern seriously if they are to go ahead on this promise.
Some of the other features Apple has worked on for iOS 16 include a customisable Lock Screen with Widgets, Integration of smartphones as a Webcam on your Mac and Medication Tracking on Apple Watch.