In a recent lawsuit, Qualcomm accused Apple that it has stolen "vast swaths" of confidential information related to processors and traded the secrets with Intel to make its chips more powerful.
Intel has issued a strong-worded reply to Qualcomm on the claims in which the latter said that Apple has stolen "vast swaths" of confidential information related to processors and traded the secrets with Intel to improve the performance of chips provided to the Cupertino tech giant. The claims gained significance because Apple has used Intel modems in the 2018 lineup of iPhones. The iPhone-maker has been using both Qualcomm and Intel's modems on its various iPhone models but this time it chose the latter.
"Qualcomm has had a lot to say publicly about its litigation campaign – and about Intel. It has publicly disparaged Intel's products – products created by the innovation and hard work of dedicated teams of scientists and engineers at Intel….. It is easy to say things. But Intel's track record is clear. Intel has been one of the world's leading technology innovators for more than 50 years. We are proud of our engineers and employees who bring the world's best technology solutions to market through hard work, sweat, risk-taking and great ideas," Steven R Rodgers, Executive Vice President and General Counsel of Intel Corporation, said in a blog post.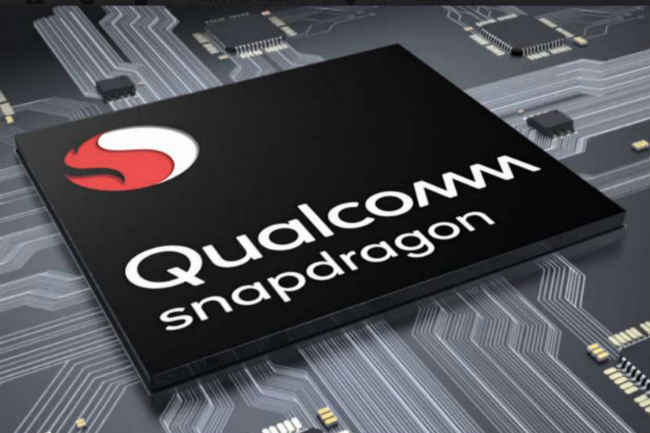 He said that the company pushes the boundaries of computing and communication technologies claiming that last year, the US Patent Office awarded more patents to Intel than to Qualcomm. According to the executive, in one lawsuit, Qualcomm failed to win its case on 88 patent claims it said were infringed by products, including Intel's modem. Rodgers also blasted Qualcomm's "worldwide campaign of patent litigation."
"In July 2017, Qualcomm launched a worldwide campaign of patent litigation as part of its efforts to eliminate competition and preserve its unlawful 'no license, no chips' regime, which has already been found to violate competition laws across the globe. Indeed, Qualcomm has already been fined $975 million in China, $850 million in Korea, $1.2 billion by the European Commission, and $773 million in Taiwan (although the case later settled for a reduced fine) for its anticompetitive practices. Qualcomm has also been found to be in violation of Japanese competition law, and the US Federal Trade Commission is pursuing claims in federal court against it for alleged violation of US antitrust law," the executive noted.
In another case, a federal judge found "considerable, compelling common proof" that Qualcomm has required companies "to accept a separate license to Qualcomm's cellular [standard essential patents] in order to gain access to Qualcomm's modem chips." Rodgers went on to say that the company has chosen and will continue to choose to respond to Qualcomm's statements in court, not in public. The executive also addressed a previous lawsuit in which Qualcomm filed a complaint with the US International Trade Commission (ITC) seeking to ban the import of iPhones.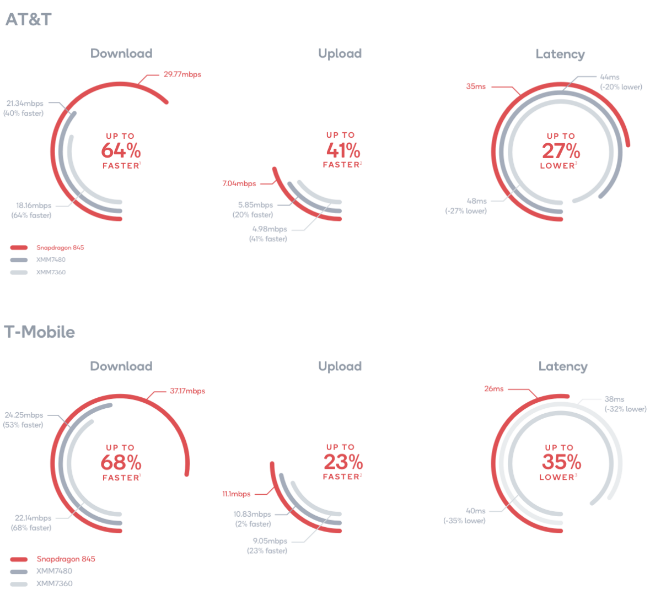 Ookla Speedtest result for Snapdragon and Intel modems
In a related development, a US ITC judge has declined Qualcomm's plea which sought to block the import of Apple iPhones with Intel chips, essentially giving a jolt to the San Diego-based chipmaker. The court, though, said that Apple's phones infringed one Qualcomm patent related to power management technology. According to Reuters, the determination will be reviewed by other judges. Apple has issued a statement that Qualcomm had unfairly demanded royalties for technologies it had nothing to do with. "We're glad the ITC stopped Qualcomm's attempt to damage competition and ultimately harm innovators and US consumers," Apple was quoted as saying.
Meanwhile, Don Rosenberg, Qualcomm General Counsel, said the company was pleased the judge did find patent infringement, but "it makes no sense to then allow infringement to continue by denying an import ban. That goes against the ITC mandate to protect American innovators by blocking the import of infringing products. There are many ways Apple could stop infringing our technology without affecting the public interest," Rosenberg was quoted as saying.