Another Computex, another incredible showcase of cabinets this year. One would agree that most of them were about tempered glass panels and RGB lighting, but In Win had something impressive in their arsenal to offer. Following tradition, they showcased yet another futuristic cabinet that blew everyone's mind. Apart from incorporating the use of actual wood into cabinets, In Win displayed an orb-like custom mod that boasts of a powerful rig inside along with voice and gesture control. Back in 2015, they had unveiled the H-tower which was a mechanised cabinet that could open up and close like a transformer. This year, they brought in the Winbot.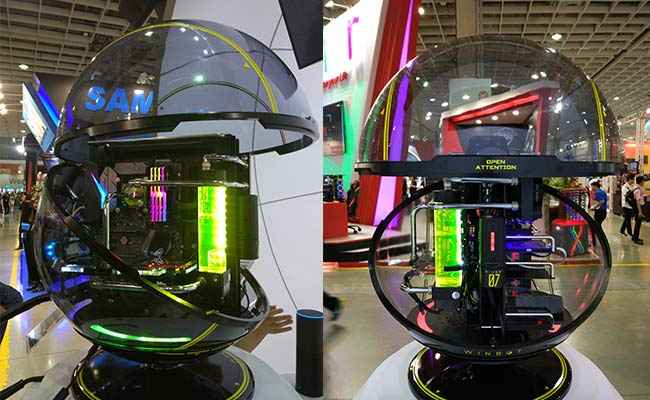 The design and shape is probably something you don't see everyday, and neither have we ever seen such an implementation. The spherical body is transparent that can be opened up to get access to the inner components. There are two cameras on the front, capable of taking photographs and detecting motion. It will be able to recognise the facial features of users which could possibly be used to unlock the desktop. It can detect gestures as well, and depending on the hand you pull out, the cabinet rotates in the same direction. The cabinet can also be controlled by voice commands, and at the showfloor the cabinet was being controlled by Amazon's Alexa. The same gestures mentioned above have been replicated as voice commands.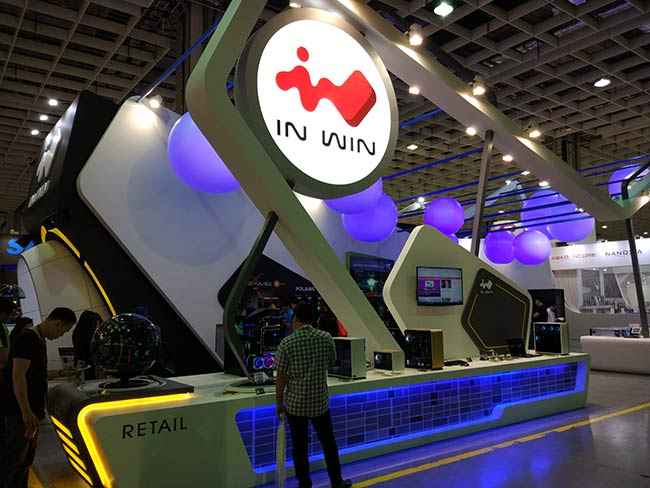 For those interested, the specifications of the Winbot are as follows:
CPU: Intel Core i7-7700K
GPU: ROG STRIX GTX 1080 8G Gaming
Motherboard: ROG STRIX Z270E Gaming
RAM: G.SKILL Trident Z RGB
Storage: G.SKILL Phoenix FTL SATA 3 240GB SSD
Fan: Aurora
PSU: In Win C 1250W
Water Cooling: EK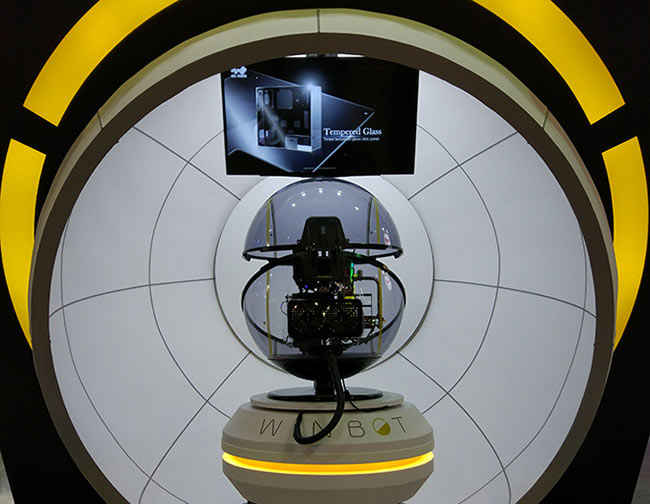 Winbot was the work of Wei Zheng, a custom modder and a computer scientist, along with In Win. There was no pricing or availability mentioned at the showcase. It's safe to assume that Winbot is only a concept and the company doesn't really have plans to push it into production. We look forward to what In Win has to offer in the next Computex that is scheduled between June 5 to 9 in 2018.

Abhijit Dey
A Star Wars fan and sci-fi enthusiast. When I'm not playing games on my PC, I usually lurk around the Internet, mostly on Reddit.