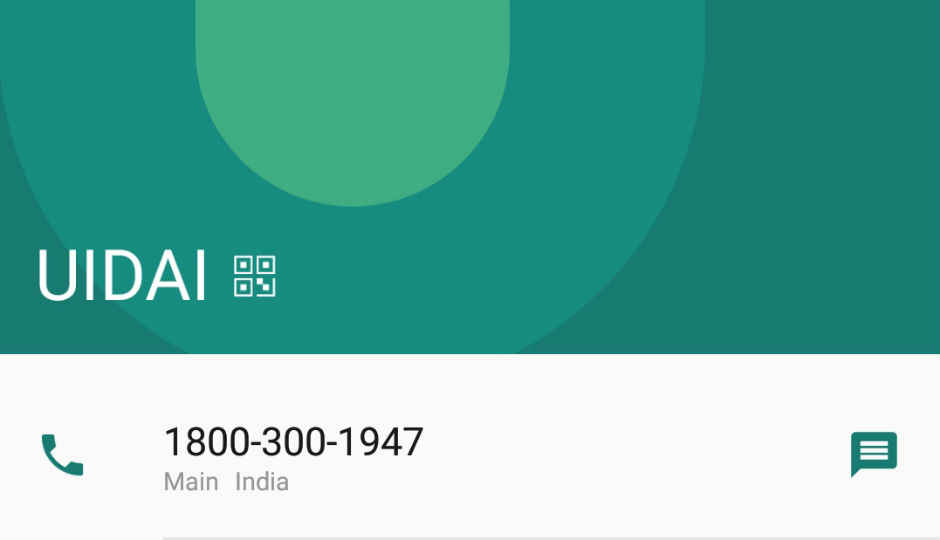 HIGHLIGHTS
Google said that the distress helpline number was 'inadvertently coded' into the Android software and the company is working to fix the issue.
Google has taken the blame of adding the UIDAI helpline number in phonebooks, an incident that sent Indians in a tizzy on Friday. The company said that it had added the number in the code of the Android software and is now addressing the matter. It vowed that the issue will be fixed in the coming weeks.
"Our internal review has revealed that in 2014, the then UIDAI helpline number and the 112 distress helpline number were inadvertently coded into the SetUp wizard of the Android release given to OEMs for use in India and has remained there since. Since the numbers get listed on a user's contact list these get transferred accordingly to the contacts on any new device," a Google spokesperson said in a statement.
"We are sorry for any concern that this might have caused, and would like to assure everyone that this is not a situation of an unauthorised access of their Android devices. We will work towards fixing this in an upcoming release of SetUp wizard which will be made available to OEMs over the next few weeks," it said. Google also said that the people can manually delete the number from their phonebooks.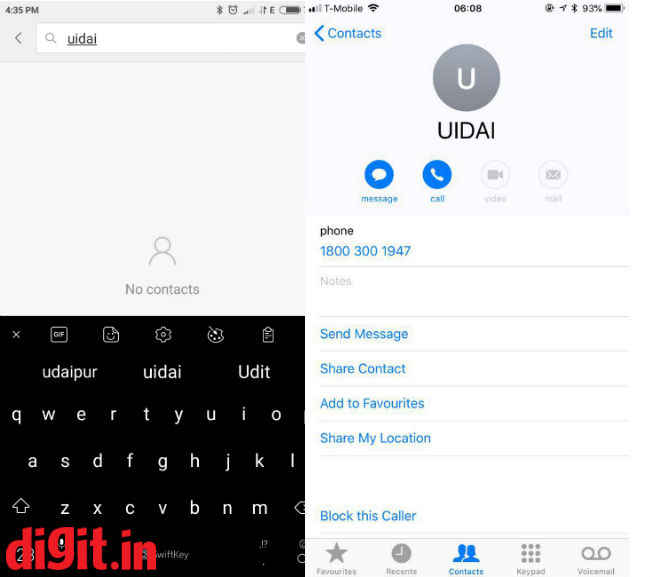 UIDAI number missing from Android-powered phone (Left) and the number in an iPhone
Google's statement gives an incomplete clarity on the issues. As we reported, we checked the number on various devices, including iPhone 8, iPhone 8 Plus, Asus Zenfone 5z, OnePlus 6, Huawei Nova 3. Google's statement does not give any information about the presence of the distress number in iPhones which use iOS. A report claims that this is because at some point of time, the user may have migrated contacts froman Android to iOS.
"It is clarified that, UIDAI has not asked or communicated to any manufacturer or service provider for providing any such facility whatsoever. It is emphasised that the said 18003001947 is not a valid UIDAI Toll free number and some vested interest are trying to create unwarranted confusion in the public. Our valid Toll free number is 1947 which is functional for more than the last two years. UIDAI has reiterated that it has not asked or advised anyone including any telecom service providers or mobile manufacturers or Android to include 18003001947 or 1947 in the default list of public service numbers," the authority said.