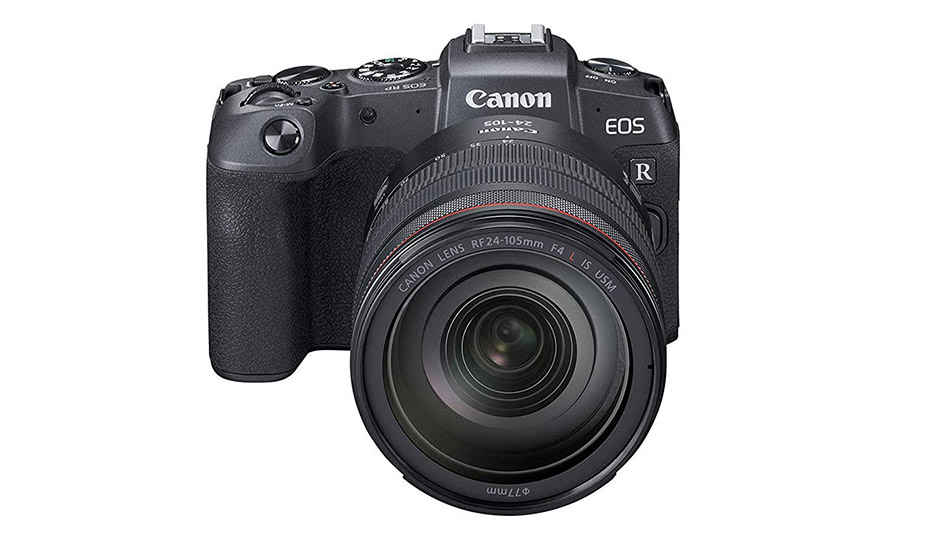 HIGHLIGHTS
Canon has announced its second full frame mirrorless camera, in addition to unveiling five zoom and two prime lenses.
Highlights
Canon EOS RP sports 26MPO full frame sensor.
Shoots at 5FPS in burst mode.
Priced at $1299 for body-only.
Canon launched the EOS R, their first mirrorless camera barely a few months ago and now the company has announced the EOS RP. The EOS RP is also a full frame mirrorless camera based on the newly developed RF Mount. The EOS RP is priced at$1299 for the body only, a significantly lower price point in comparison to the EOS R.
The Canon EOS RP sports a 26-megapixel full frame sensor, a slight reduction from the EOS R's 30 Megapixel count. The sensor sports a native ISO range of 100-40,000. The EOS RP comes with Canon's Dual Pixel AF system with 4779 selectable AF points and is capable of shooting 5 frames per second in burst mode. The body is also much lighter than the EOS R, weighing in at just 485 grams. In terms of video, the camera can shoot 4K at 24 frames per second. Unfortunately, the 4K video is from a cropped portion of the sensor, resulting in a cropped FoV.

Canon EOS RP with grip extensions
The Canon EOS RP, just like the EOS R lacks in-body image stabilization and will instead rely on IS that is built into some of Canon's lenses. The camera also uses a new battery, the LP-E 17, which cannot be used on the EOS R. Mostly importantly, the touchbar that Canon had introduced in the EOS R is not there on the EOS RP, but you do get a dial instead. It would have been nice if Canon had included a joystick as well since that is a preferred method for moving the AF points around.
The Canon EOS RP will cost you $1299 for the body only and $2399 for the kit option with the 24-105mm RF-mount lens. For a limited time, the company is bundling an extension grip and an RF mount adapter (so that you can use your EF lenses with the EOS RP) with all the variants at no additional cost. In addition to announcing the Canon EOS RP, the company also unveiled 7 new lenses. The lenses and their prices are listed below
RF 24-240mm F4-6.3 IS USM
RF 15-35mm F2.8 L IS USM
RF 24-70mm F2.8 L IS USM
RF 70-200mm F2.8 L IS USM
RF 24-240mm F4-6.3 IS USM
RF 85mm F1.2 L USM
RF 85mm F1.2 L USM DS (defocus smoothing)
We expect Canon India to bring the new camera to the Indian market in the next few weeks, along with the expectation that the price of the body to not exceed Rs 1,10,000 based on the current conversion.
Related Reads: Canon EOS R first Impressions