In its Zenvolution event at Computex 2016, Asus, along with the ZenFone 3 and ZenBook 3 launched Zenbo, Asus' first-ever smart home assistant.
The robot can move freely and independently around the house and assist you in your day-to-day tasks. With its camera, Zenbo can recognise faces, take pictures and even make video calls and provide remote home monitoring. Capable of hearing commands, Zenbo is also equipped with a robotic voice to respond to you with its built-in stereo speaker.
It can play games with the kids, read stories, search the web, assist you in the kitchen, everything just by voice command. Users can shop online, log into accounts and input passwords with their voice with Zenbo. Check out the video below to see Zenbo in action:
Zenbo also connects to your smart home devices and can interact with them. Along with assistance, Zenbo can also learn and adapt to your preferences, owing to its proactive AI. The display acting as the face of the Zenbo is equipped to express emotions with its facial expressions.
"Zenbo is a friendly and capable home robot designed to provide assistance, entertainment, and companionship to families and meant to address the needs of each family member in this ubiquitous computing era" according to the company. Zenbo is the result of chairman Johney Shih's "ambition to enable robotic computing for every household", says Asus while showing off Zenbo on stage during the event.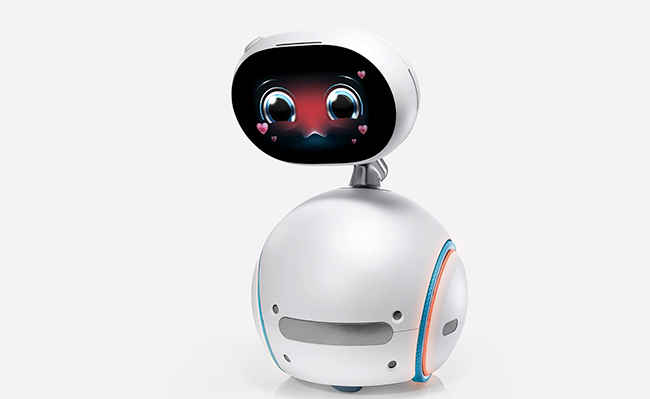 ​
Priced at $599, no release date was announced for the Zenbo. Asus Chairman Jonney Shih also called developers to work with Asus to develop the platform as Asus will be offering the Zenbo Developer Program for free to the developers to use the SDK and develop apps around its whole ecosystem, making it even smarter.