Apple's Cheeseburger emoji placed the cheese on top of the burger patty, while Google's emoji places it below the patty
If your Google search result takes a little too long today, you can put blame the squarely on the Cheeseburger Emoji.
It's no small secret that Google is aiming to offer the perfect UI, but one particular emoji design seems to have let to an impromptu 'grilling' of the company's designs. A few days ago author, Thomas Baekdal posted an image placing Apple's Cheeseburger emoji alongside Google's take and the difference was immediately apparent. While Apple's emoji placed the cheese on top of the burger patty, Google's emoji placed it below the patty. Cue the chaos!
Within a few hours, Google CEO, Sundar Pichai responded to the post stating, "Will drop everything else we are doing and address on Monday:) if folks can agree on the correct way to do this!" Which is totally acceptable considering the magnitude of the problem we are facing. Of course, while certain people were 'cheesed off'' by Google's placement of the cheese, the general populace of Twitter 'relished' at the idea of a cheesebuger debate, and gave their own inputs on the correct placement of the cheese.
Some people pointed out that Google's placement of the cheese was according to the standard set by McDonalds, which places its cheese under the patty. However, these people were 'toma-told' by others that Apple's placement adheres to the standard set by franchises like Burger King. Apple's CEO, Tim Cook has not yet commented on the 'cheesy' topic. Hopefully he will 'ketchup' with the debate and give his opinion on the matter.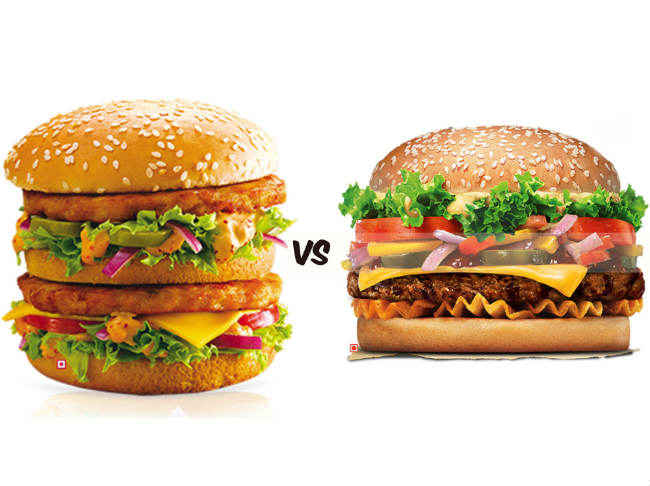 (left) McDonald's Chicken Maharaja Mac, (Right) Burger King Boss Mutton Whopper
Pichai did state in his tweet that that the issue will be 'bun' and dusted by today. However, by the time the answer is 'served' to us, 'lettuce' all agree that this emoji debate is way better than the Emoji Movie, which currently has a 9 percent rating on Rotten Tomatoes. Incidentally, Rotten Tomatoes is not something anyone would want on their burger.
Of course, Google and Apple are also going head-to-head in the smartphone world with the new Pixel 2 and Pixel 2 XL going up against the iPhone 8, iPhone 8 Plus and iPhone X. But of course, that's not as important.