Core Premiere Pro editing functionality is supported. There is a list of known issues and bugs with the beta version. The beta version supports new codecs like H.264, HEVC, and ProRes.
Adobe has announced the beta release of Premiere Pro for M1 based Mac OS. The release comes after the launch of the beta versions of Photoshop and Lightroom for M1 powered Macs. The new version is updated to run natively on the ARM-based M1 chips for Macs without much headroom for the performance penalty of emulating the Intel version of the application. As it is with the Photoshop and Lightroom beta versions, you won't find all the features, but it does include core editing functions as well as workflow functionality.
"This phased approach allows us to validate performance and functionality for specific parts of the application before we add new components," Adobe says. "And it also allows you to start seeing the benefits now."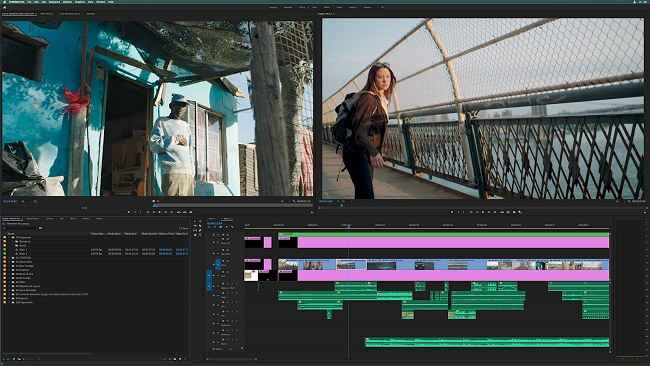 The program is still in beta and comes with a host of missing features and known issues that are reported on the announcement page. The company says that an average user won't notice any major difference in working with the software apart from a few specific features required. The company adds that they are prioritizing support for codecs such as H.264, HEVC, and ProRes. Third-Party integrations would need to be updated by their respective developers to be compatible with the M1 version of the application.
If the user needs a feature that has not yet been ported in this beta version, Adobe suggests they use the Intel version of Premiere Pro through Rosetta 2 emulation. You can install the beta version from Adobe Creative Cloud, on the left side of the interface under the beta apps category.