The Xbox Series S is available to pre-order on Flipkart and Amazon India but you may want to hold on to your wallets till Flipkart's Big Billion Day Sale 2020 that is scheduled to start from October 16 in India. During the upcoming shopping fiesta, the Xbox Series S is slated to be available for pre-order at a discounted price of Rs 29,999 down from its official selling price of Rs 34,990.
Flipkart has revealed some deals on gaming products in the heads up to the Big Billion Days sale that kicks off from October 16. Under the gaming category, the e-tailer is offering the Xbox Series S at a discount of Rs 4,991 and interested buyers will be able to pre-book the much-anticipated gaming console for Rs 29,999. The Xbox Series S officially launches on November 10 in India and the pre-orders for the same are being accepted by both major e-commerce platforms.
We checked Amazon India's Xbox Series S listing as the company is also hosting the Great Indian Festival sale around the same time as Flipkart for a similar offer, but it seems like there isn't going to be a discount on the Series S on Amazon just yet. Nevertheless, it's likely that if there is an enticing deal on the Series S, Amazon will reveal it some days prior to the commencement of the sale.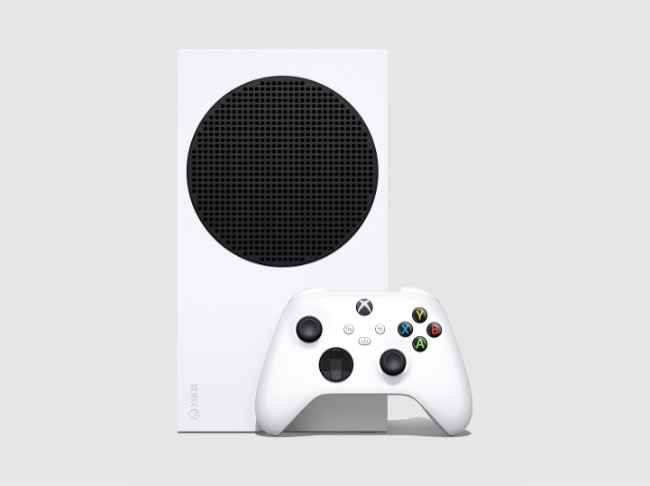 The Xbox Series S and Series X were both unveiled on September 8, with the Series S being an all-digital console with 512GB SSD storage. The Series X, on the other hand, is the company's flagship gaming console with 4K UHD Blue-Ray drive and 1TB storage.
Xbox Series S offers 1440p gaming at upto 120FPS with support for DirectX ray-tracing, 4K upscaling, Variable Rate Shading, Variable Refresh Rate, Ultra-Low Latency and more. It supports Spatial Sound, Dolby Atmos and Dolby Vision as well. The Series S offers QHD gaming while the Series X offers 4K UHD gaming at upto 120FPS.
The Xbox Series S launches on November 10 in India.
Tags:
Xbox Series S
Xbox Series S India
Xbox Series S launch
Xbox Series S price
Xbox Series S flipkart
Xbox Series S flipkart discount
Xbox Series S Features
Xbox Series S pricing India
Xbox Series S launch date India
Xbox Series S offers
Xbox India