News
Rage minimum and recommended system requirements revealed
Bethesda has announced the minimum and recommended system requirements for its and id Software's eagerly-awaited and highly-anticipated first person shooter, Rage, which is due to be released by the first week of October. With less than a month to go, Rag
Abhinav Lal
| Published 07 Sep 2011 18:09 IST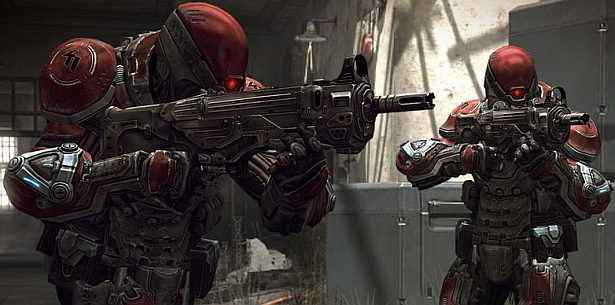 Bethesda has announced the minimum and recommended system requirements for its and id Software's eagerly-awaited and highly-anticipated first person shooter, Rage, which is due to be released by the first week of October. With less than a month to go, Rage so far has dazzled critics and gamers alike, with its unbelievably realistic and cutting-edge graphics.
id Software released a teaser mobile version of the game for iOS devices earlier in August, called Rage: Mutant Bash TV, and its dramatic lighting and crisp graphics certainly whetted a lot of gamer appetites across the globe, most of whom couldn't wait for the full PC version to actually release.
[RELATED_ARTICLE]
So, it's not surprising that expectations for the Rage's recommended requirements have been running high for while. It's surprising however that they are so low – we were expected some crippling requirements for the recommended configuration, but apart from 25GB of free hard disk space, nothing seems out of the ordinary in any way. Minimum specs are nice and tolerant as well.
Check out the minimum and recommended system requirements below, posted from the Bethesda Blog:
Minimum:
OS: Win XP SP3, Vista, Win 7
Processor: Intel Core 2 Duo or Equivalent AMD
Memory: 2GB
Hard Disk Space: 25GB
Video Card: GeForce 8800, Radeon HD 4200
Recommended:
OS: Win XP SP3, Vista, Win 7
Processor: Intel Core 2 Quad or Equivalent AMD
Memory: 4GB
Hard Disk Space: 25GB
Video Card: GeForce 9800 GTX, ATI Radeon HD 5550